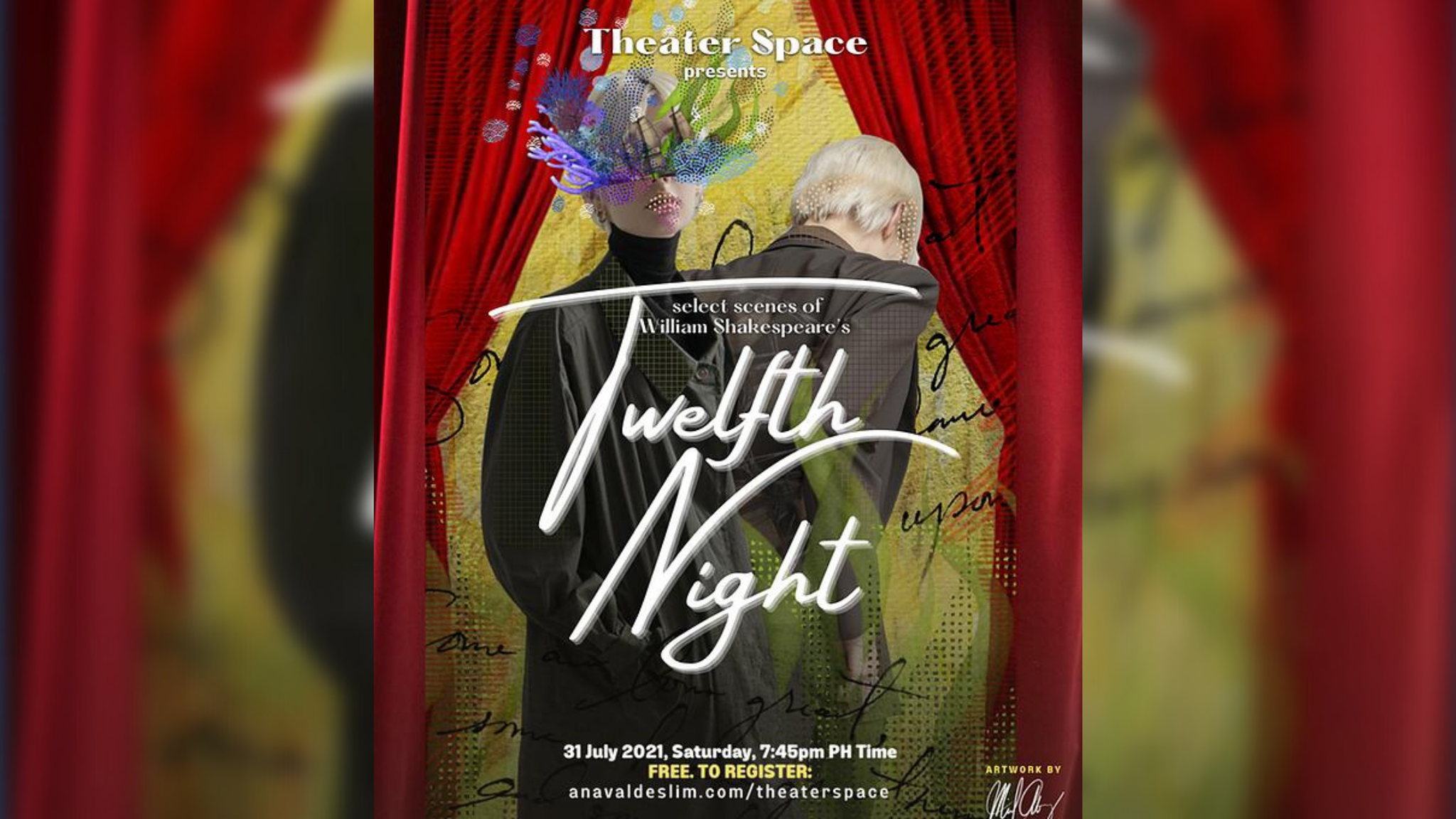 Local 'Twelfth Night' Online Production to Stream Live
Missing Shakespeare in your life? Get your fix of the Bard in an upcoming local stream of Twelfth Night this July 31 from 7:45 PM.
Put together by theater actress, educator, and director Ana Valdes Lim, Theater Space will perform select scenes from the Shakespearean classic live featuring a roster of stage performers.
Featured in this stream of selected scenes are Jon Santos, Leanne Mamonong, Antonio Xavier (Txavi) Evangelista, Uriel Villar, Carlo Alonso, Miel Abong, Emman Mante, Pamela Evangelista, Edward Allen Solon, Aldo Vencilao, Ronnel John Santos, Sebastian (Basti) Santos, Flo Lagao, Rajah Sungahib, Joan Menco, Ada Villalon, and Robyn Mercado. Directed and coached by Valdes Lim herself.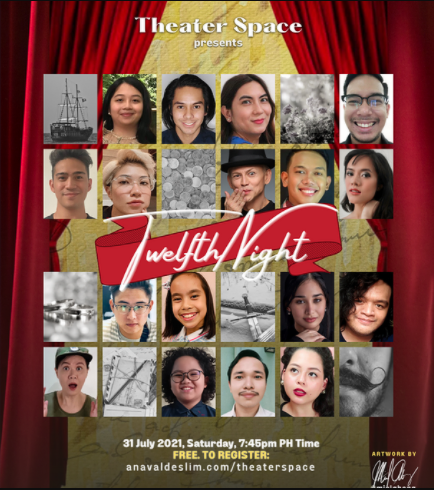 This is the fourth feature of Theater Space, a group of volunteer artists longing to make their art known, according to Ana Valdes Lim's website. They previously performed A Midsummer Night's Dream, Macbeth, and a 'miscast' version of Romeo and Juliet.
Twelfth Night is a romantic comedy by William Shakespeare. The plot involves Viola, separated from her twin Sebastian, dressing as a boy and works for the Duke Orsino. She falls in love with the Duke who is in love with the Countess Olivia. He sends Viola to court her for him, but Olivia falls for Viola instead. Sebastian arrives, causing a flood of mistaken identity.
A previous online production of Twelfth Night streamed last year in collaboration with CAST PH. It even starred two theater fans, Cristal Bagatsing and Joey Osmeña, who won roles after a successful #TFMAuction for Open House.
This upcoming event is completely free, but don't forget to register to the event here.
Comments