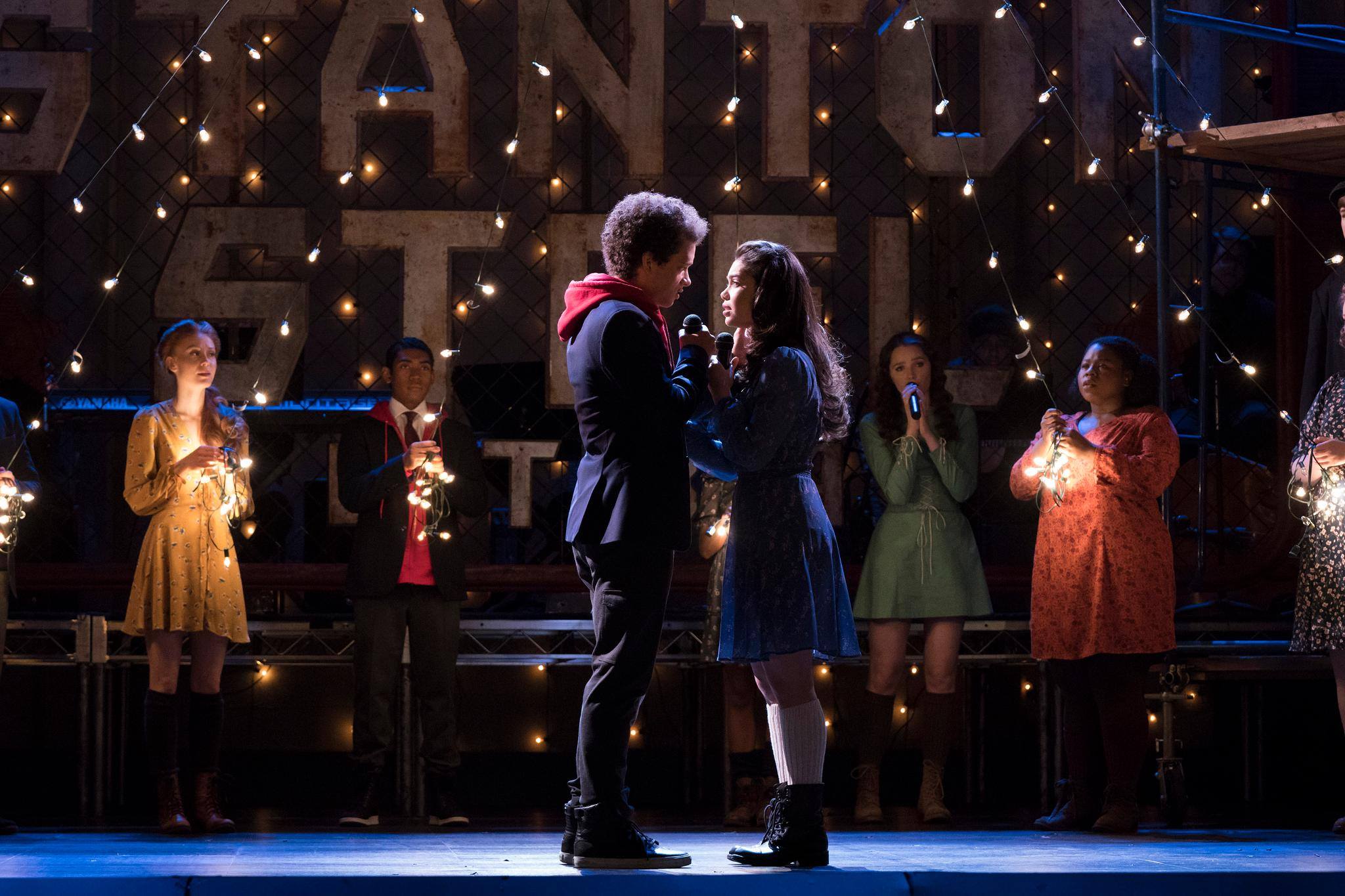 LISTEN: New Spring Awakening Song from Duncan Sheik and Steven Sater on TV Show Rise
NBC just aired the season finale of 'Rise', the coming-of-age musical drama that features a high school's struggling theater department. The show tackles themes of infidelity, sexuality, and alcoholism through the backdrop of the Duncan Sheik-Steven Sater Tony Award-winning rock musical 'Spring Awakening.'
The show stars Josh Radnor, who plays high school English teacher turned theater director Lou Mazzuchelli, with Auli'i Cravalho, Rosie Perez, Damon J. Gillespie, Marley Shelton, Rarmian Newton, Ted Sutherland, Amy Forsyth, Casey W. Johnson, Taylor Richardson, Joe Tippett and Shirley Rumierk.
In the 10th and last episode, the group finally opened its production of 'Spring Awakening' amidst protest from their conservative community. One of the things that the musical's fans can look forward to is a new song entitled 'All You Desire' written by Duncan Sheik and Steven Sater. In an exclusive feature from Entertainment Weekly, we find out that it was executive producer and showrunner Jason Katims who approached them.
  "Jason called me and asked if Duncan and I would consider writing a new song," Sater recalls. "I said, 'Do you mean a new song for Rise or a new Spring Awakening song?' And he said, 'Both.'
You can listen to the song on Spotify below.
You can also listen to the show's complete soundtrack below.
The series was not renewed for a second season.
Comments