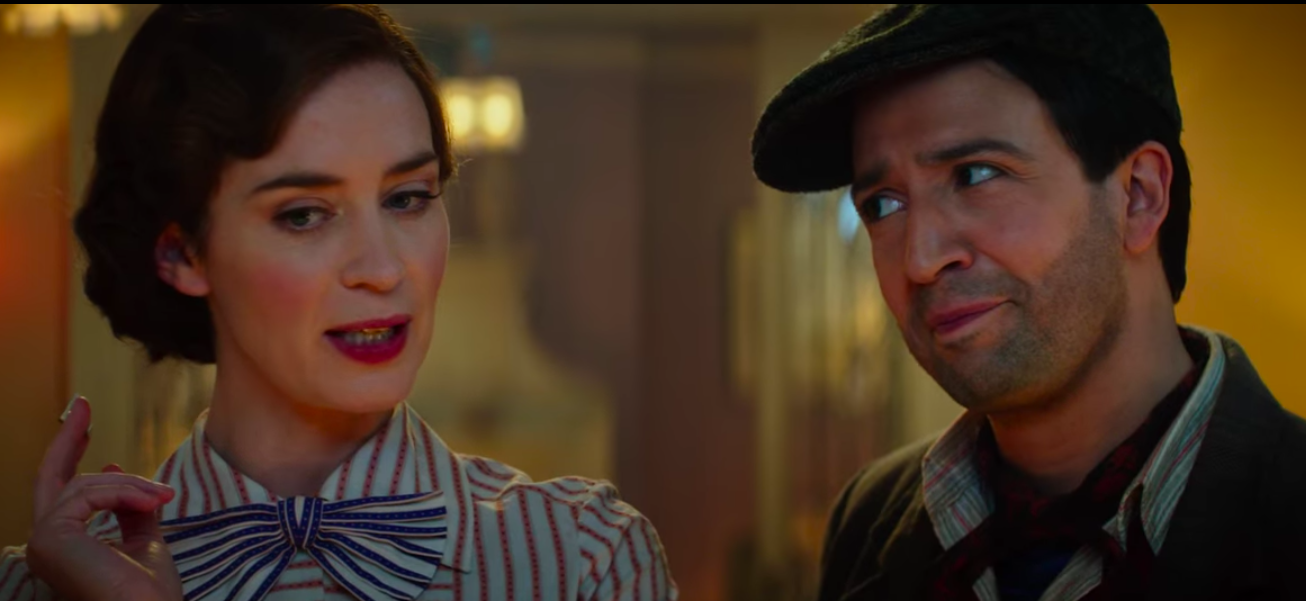 LISTEN: Lin-Manuel Miranda and Emily Blunt Sing Songs from Mary Poppins Returns
Less than a month before the film opens in cinemas across the US, Walt Disney has just released two new songs from Mary Poppins Returns performed by leads Emily Blunt (Mary Poppins) and Lin-Manuel Miranda (Jack).
In the music video below, you can hear Lin-Manuel Miranda, together with Emily Blunt, Tarik Frimpong (Angus), Pixie Davies (Anabel Banks), Joel Dawson (Georgie Banks), Nathanael Saleh (John Banks), and the Leeries, sing the song 'Trip A Little Fantastic'.
You can hear Emily Blunt sing a beautiful solo of 'The Place Where Lost Things Go' in the video below.
You can also listen to both songs on Spotify below!
Other cast members include Meryl Streep, Angela Lansbury, Julie Walters, Colin Firth, and original co-star to Julie Andrews, Dick Van Dyke. Rob Marshall directs the film. The movie is set to be released in US cinemas on December 19. According to clickthecity.com, the film is set to open in local cinemas on January 8, 2019.
Comments