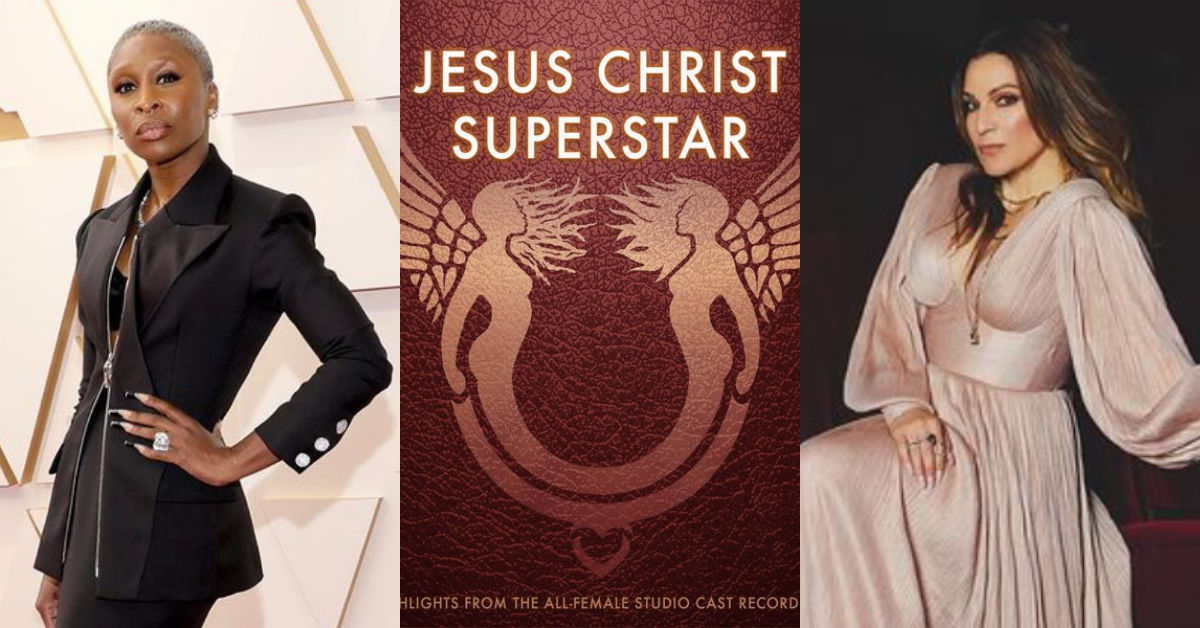 LISTEN: All-female 'Jesus Christ Superstar' Cast Recording is Online
Jesus Christ Superstar: Highlights From the All-Female Studio Cast Recording is now available online.
This is a culmination of Soul singer and Broadway veteran Morgan James' "She is Risen" project and features songs from Andrew Lloyd Webber and Tim Rice's iconic musical recorded by an all-female cast, orchestra, and engineers.
James (Godspell) plays the role of Jesus Christ, with Shoshana Bean (Wicked, Waitress) as Judas Iscariot, and Tony winner Cynthia Erivo (The Color Purple, Elphaba in the upcoming film version of Wicked) as Mary Magdalene. The rest of the cast includes Grammy winner Ledisi as Simon, comedian Bridget Everett as King Herod, Legally Blonde star Orfeh as Pilate, and Tony winner Debbie Gravitte.
The project was a brainchild of James and began as a concert in New York City's Highline Ballroom in 2017. According to James, she did not change any keys or any tempos in the entire score, staying true to the original concept recording of the musical. She wanted to show that women could sing the songs just as well as men.
This recording follows two previous EP releases called She Is Risen: Volume I and She Is Risen: Volume II. The following five songs were added to the ten already released in the two EPs: "The Temple," "Damned for All Time," "The Last Supper," "Pilate and Christ," and "Trial Before Pilate."
Jesus Christ Superstar: Highlights From the All-Female Studio Cast Recording is executively produced by Dawn Kamerling and Richard Amelius, produced by Meg Toohey and James, and engineered by Hannah Tobias and Vira Byramji, with mixing and mastering by Rachel Alina.
Listen to the full album here:
Comments