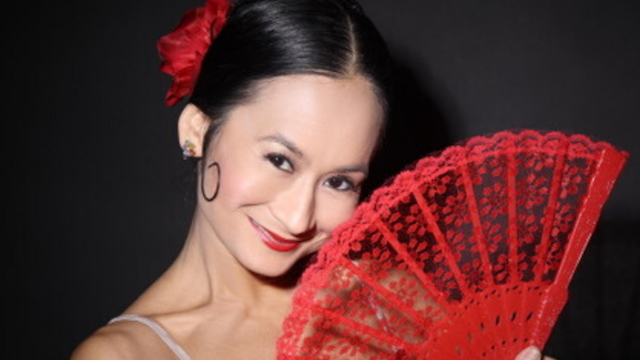 Lisa Macuja in "Don Quixote" to Stream Online
In October 2012, Lisa Macuja-Elizalde, Ballet Manila's Artistic Director and CEO, danced the role of Kitri in the company's full-length production of Don Quixote.
The ballet is the first performance in the second year of Macuja-Elizalde's Swan Song Series, her 3-year retirement plan where she performed some of the most iconic roles in classical ballet for the last time. The streaming production was filmed during her performance at the Aliw Theater in 2012, where she danced opposite Mikhail Martynyuk, a Principal Dancer of the Kremlin Ballet, as Basilio. This is the second performance that is being made available online after Swan Lake.
"Two of the reasons why Don Quixote is so challenging is, first, it requires an almost abnormal amount of stamina and strength to pull off—not just for Kitri and Basilio, but for the rest of the cast as well," shares Macuja-Elizalde. "Another is the fact that it allows more room for freedom and creative expression. And if you're someone who is so used to following rules, this can prove to be really nerve-racking."
The company most recently staged the ballet in 2017, featuring Katherine Barkman as Kitri, and Rudy de Dios, Gerardo Francisco, and Mikhail Martynyuk as Basilio.
You can watch Don Quixote at Ballet Manila's Facebook page and YouTube Channel from June 20 at 6pm until June 26 at 10pm.
Comments