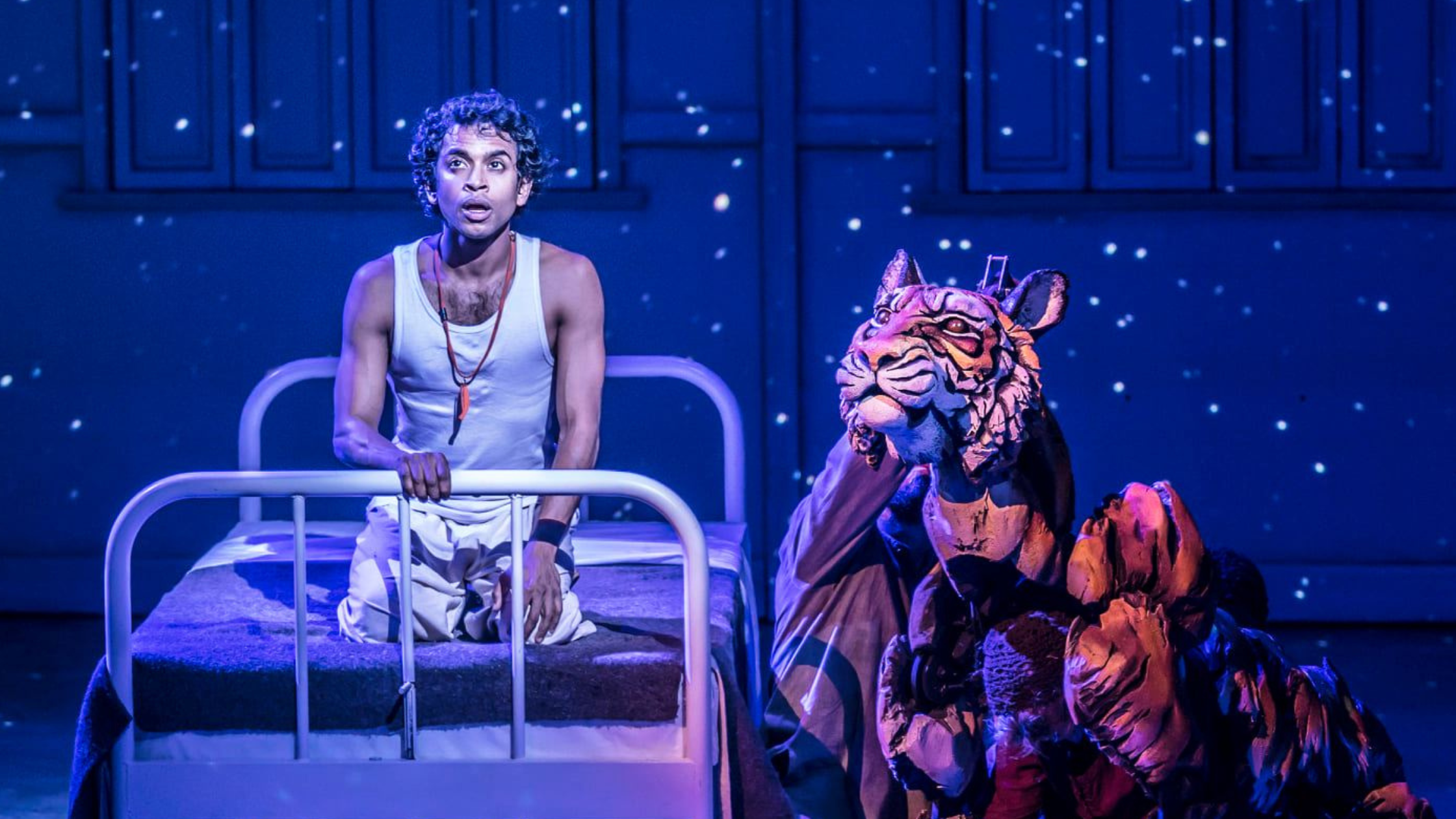 'Life of Pi' Stage Adaptation Headed for Broadway
The adaptation of Life of Pi is reportedly headed to Broadway, opening at the Gerald Schoenfeld Theater on March 30, 2023.
Life of Pi was originally a novel by Canadian novelist, Yann Martel about Pi, a young man who survives a terrible storm that sinks the ship he was onboard of, leaving him and a Bengal tiger in a small lifeboat for months.
The book has sold millions of copies worldwide and was adapted for the screen directed by Ang Lee.
The stage adaptation premiered on the West End in 2021 with Lolita Chakrabati (Playwright), Max Webster (Director), Set and Costume Designer (Tim Hatley), Finn Galdwell (Puppetry and Movement Director as well as Puppet Designer with Nick Barnes), Andrzej Goulding (Video Designer), Tim Lutkin (Lighting Designer), Carolyn Downing (Sound Designer), Andrew T. Mackay (Composer), and Jack Bradley (Dramaturg).
The current West End production stars Nuwan Hugh Perera as Pi, Saikat Ahamad as Mamaji/Pandit-Ji, Ameet Chana as Father, Tom Espiner as Father Martin / Commander Grant-Jones, Daisy Franks as Tiger Hind, Owain Gwynn as Tiger Head, Phyllis Ho as Lulu Chen, Romina Hytten as Tiger Heart, Elan James as Tiger Hind, Rebecca Killick as Tiger Heart, and Tom Larkin as Tiger Head.
Watch the show's performance during the Olivier Awards here:
Comments