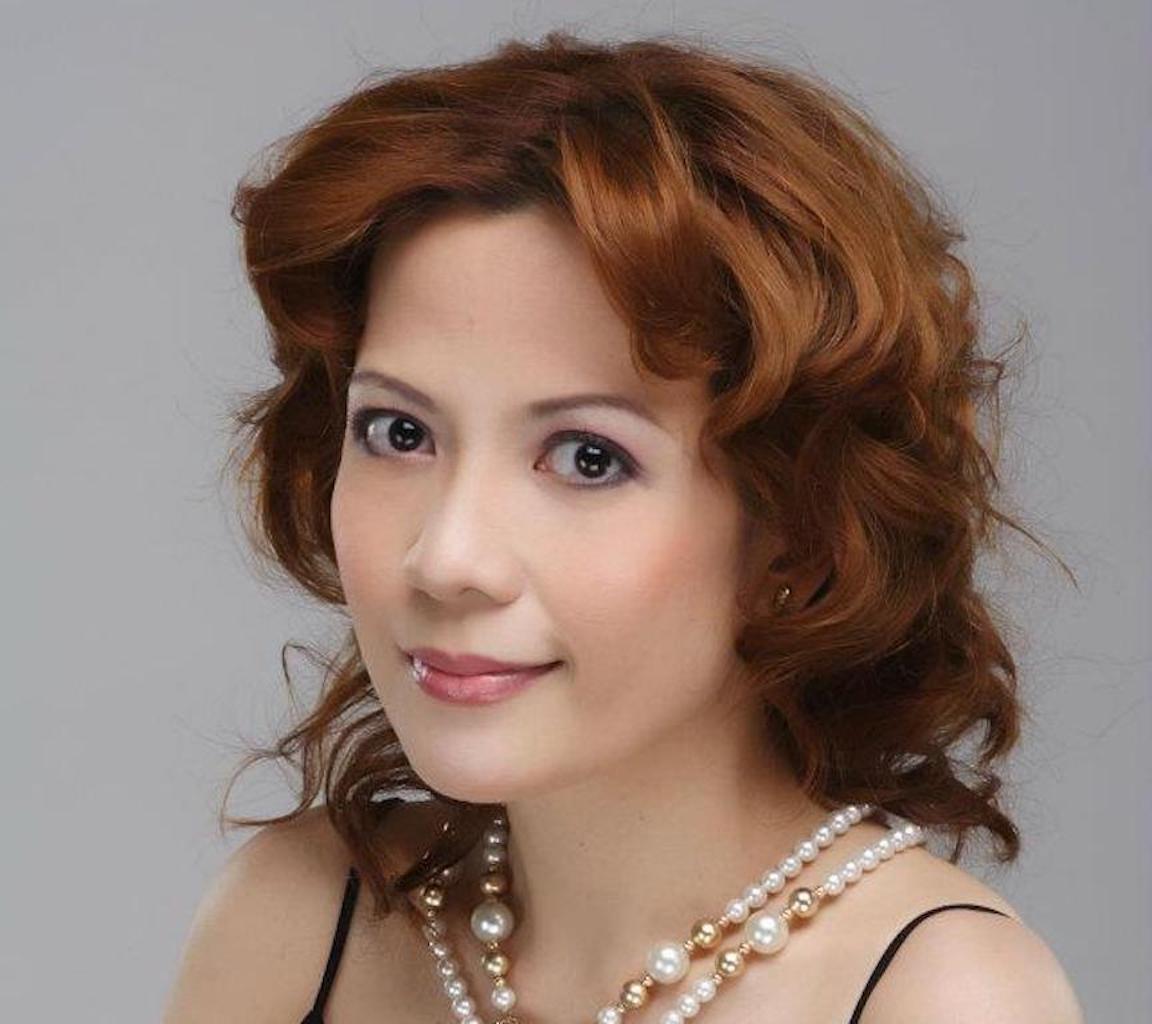 Liesl Batucan Comes Home to REP
Liesl Batucan has had an extensive career with Repertory Philippines (REP), having performed in 98 of its theater productions, ranging from dramas, comedies, musicals, Shakespearean classics, and children's theater, including August Osage County (2014), where she won the Philstage Gawad Buhay Award for Best Female Featured Performance in a Play for playing Karen Weston, and having served as the company's Assistant Director in a great number of productions over the course of over two decades. 
She has also performed for Tanghalang Pilipino (TP) in a number of productions, most recently as the titular role in the critically-acclaimed musical Mabining Mandirigma (2016) and as Titania in Pangarap sa Isang Gabi ng Gitnang Tag-araw (2016). In 2016, she was appointed as the company's Associate Artistic Director. After two years of serving the company, she has decided to move back to REP as its new Managing Director.
We talk to Liesl Batucan about her time with Tanghalang Pilipino and about her new, exciting role with Repertory Philippines.
TFM: Hi, Ms. Liesl! Thank you very much for agreeing to sit down with us.
Liesl: Oh, you're most welcome.
Can you give us a background on your work with Tanghalang Pilipino?
I came into Tanghalang Pilipino in the early part of 2016. They asked me to play Mabining Mandirigma and seeing my performance there, then-president Jolly Gomez invited to meet with me to discuss the future of Tanghalang Pilipino. At the time, it sounded so vague and enigmatic. I didn't know what that meant but I said, 'Sure.' And then in the meeting, he invited me to be Associate Artistic Director. I asked him why because I come from a totally different world, the English world. He said, 'Exactly.' That's exactly why he wanted me to be in Tanghalang Pilipino. To infuse it with a different energy, a different perspective; to shake things up and make it grow in areas it hasn't grown in before.
When I asked him what my tasks were to be, basically it was centered on ensuring the artistic quality of the productions. And then he talked about the Actors Company (AC)– I was going to be mentoring them and guiding them.
How was your experience been like as Associate Artistic Director for the past 2 years?
Very enriching in terms of the experience. Being responsible for honing the artistry and helping the Actor's Company flourish individually as actors and as a team. I really fell in love with them. I love them to this day. So, my biggest takeaway from all that is having had the privilege of mentoring them and actually being like their mother. That part I loved. I loved collaborating with directors, working with them, working with the artistic team, being at the rehearsals. I loved watching over the AC in their classes.
I also love guiding the marketing, graphics, and the sales team in their functions. Even though it wasn't necessarily an artistic function, I felt that them having an artistic guidance was crucial because marketing is the first step to reach the consumer, the audience.
I remembered that you, Frida, you mentioned before in one of our conversations–I believe that was at the REP 50th–you were telling me how important the graphic design is? Do you remember that?
Yes.
That stuck with me, and I realized there was a wide audience that we weren't reaching simply because maybe the materials, the posters, the collaterals were not resonating with them. So I also made sure that I was guiding our graphic design with that straight from the pictorials, from the conceptualization of the pictorials, to the actual pictorials, to disseminating, to relationship with the press because they are our friends.
Theater is difficult in this country. It is so difficult, and to have friends in the media and the press, that is priceless. You can't put a price tag on that. I mean, that spells a whole world if you have them as your friends, as your allies– partners, even. They can bridge. They can communicate what you're trying to say, so that the audience doesn't feel alienated.
That's one thing that I firmly believe in. The artistic functions and the business functions should be interlocked.
Is having that healthy combination something that you specifically experienced in TP?
I think my inspiration for that is Bibot Amador, founder of Repertory Philippines. She was the visionary. I kept on studying her life in retrospect. I kept on looking back. What was it about her, what quality did she have that she built this company from the ground up? Her artistry is obviously incredibly high. Her discipline, her passion, her instincts. But I realized that she was one intelligent woman with a business side. I mean she knew. She had the business chops. And that awesome combination of artistry and artistic know-how; everything about production, the way she dealt with people, and the business acumen. That's why I realized that you can't have them as two separate functions. They should really be integrated.
Wow, that's admirable. Not many people have that.
When I was in college, I took up Business Administration. So that's where my business side comes from. I guess God meant it. I didn't see it at the time. It just seemed like a safe course to take, because who knows what they want at 16, right?
What was it that made you decide to move back to REP?
Tita Baby [Barredo, co-founder and current Artistic Director of REP] called me to her home and said, 'You know what, Liesl, I won't be around forever and I worry about REP. And you are the only one I trust to continue Bibot's and my legacy. Will you come back to run REP?' And then, when I told her that I had tendered my resignation [with TP], she said 'Oh Liesl, you have no idea how happy you made me. I have been praying to God to lead your path back to REP.' I memorized it because I've engraved it in my heart.
She's really like my mama, Baby Barredo. She has a big heart. In fact, I think she's probably my model. Why am I 'mama' to the AC? Maybe it's because I felt that's how you train someone. Become their mama. The reason that's good is because it's a more complete kind of a training. It's not just cerebral. You're actually guiding them in their steps. Guiding them as people. Molding them as individuals and actors. And that's what she did. She also got involved in my personal life a lot. (laughs) Like a mama. So maybe that was subconsciously my model of training the actors. Giving them my heart. Not just in my head or in my instincts, in my experience, but my heart. I gave them that. The complete package of mentoring which is what I learned from Tita Baby.
Did you feel like you grew up in TP?
I did. Going away led to coming back because I'm coming back better, improved, now fully-equipped and now with a fuller first-hand grasp of a bigger, fuller, wider, sharper, more eagle-eyed perspective of the landscape of Philippine theater.
And not just one world. Not just the English-speaking world, and not just the Tagalog-speaking world. I was like a sponge. I absorbed everything and I lived it. I lived the ups and downs. I lived and breathed in the challenges. I breathed in that air. I was invigorated by it. It also sharpened me, honed me, strengthened me, improved me.
My takeaway from Tanghalang Pilipino would be [its theme of] 'Utak, Puso, Bayan.' And I promised myself I would always have that. 'Utak, Puso, Bayan'. 'Mabining Mandirigma'. It's being the Mabining Mandirigma of theater. So, I am grateful to Tanghalang Pilipino for that. I lived it. I breathed it. I experienced it first-hand.
How do you think you'll concretely apply everything you've recently learned to your new role in REP?
Wow! (laughs) I love your question. Right now, I'm entering REP, I have been offered the position of Managing Director. Tita Mindy [Barredo Perez-Rubio, President and CEO of REP] talked to me about my functions already. Basically running the business of REP, from finance, marketing, administration, to also influencing the artistic choices because it's also arts management. As such, I'm also part of the board. So, a lot of the decision-making.
It felt so natural when they offered me the position. It felt so natural to come home to REP. And it was a very tough decision to make because I didn't want to leave what I had started to build with the Actors Company. But how do I say no to my theater mama who taught me everything I know about theater and has been my mentor for over 20 years without whose training I wouldn't even be in a position to help Tanghalang Pilipino? So how do I say no to that?
I'm so at peace with the decision, and I'm so excited to work with everyone again. It's very, very natural and comfortable.
What changes do you think will happen with REP once you're in?
I want to remind them that what we're doing is beyond the season. That as artists, we are actually angels and agents of change with a huge responsibility to the craft, to humanity–to the accurate, unbiased portrayal of the truth. Upholding excellence, upholding integrity, and just being a mirror of society, a mirror of ourselves. How all this is our responsibility.
I'm really praying and hoping that that message comes through not from preaching, but from example. So maybe that's how I can do the 'Utak, Puso, Bayan'. The integrity. That's what Mabini stood for. He was a person of brilliance, integrity, heart, honor. I would like to elevate theater and the business of theater to something beyond. Maybe it might be a difficult, uphill journey because it's not as easy as it sounds. But that is the dream. That is the goal.
Will we be seeing you more on stage now?
That's something that Tita Baby and Tita Mindy wanted. They were also hoping that I can come back and act.
Liesl Batucan begins her new role in REP this February 1, 2018.
Comments