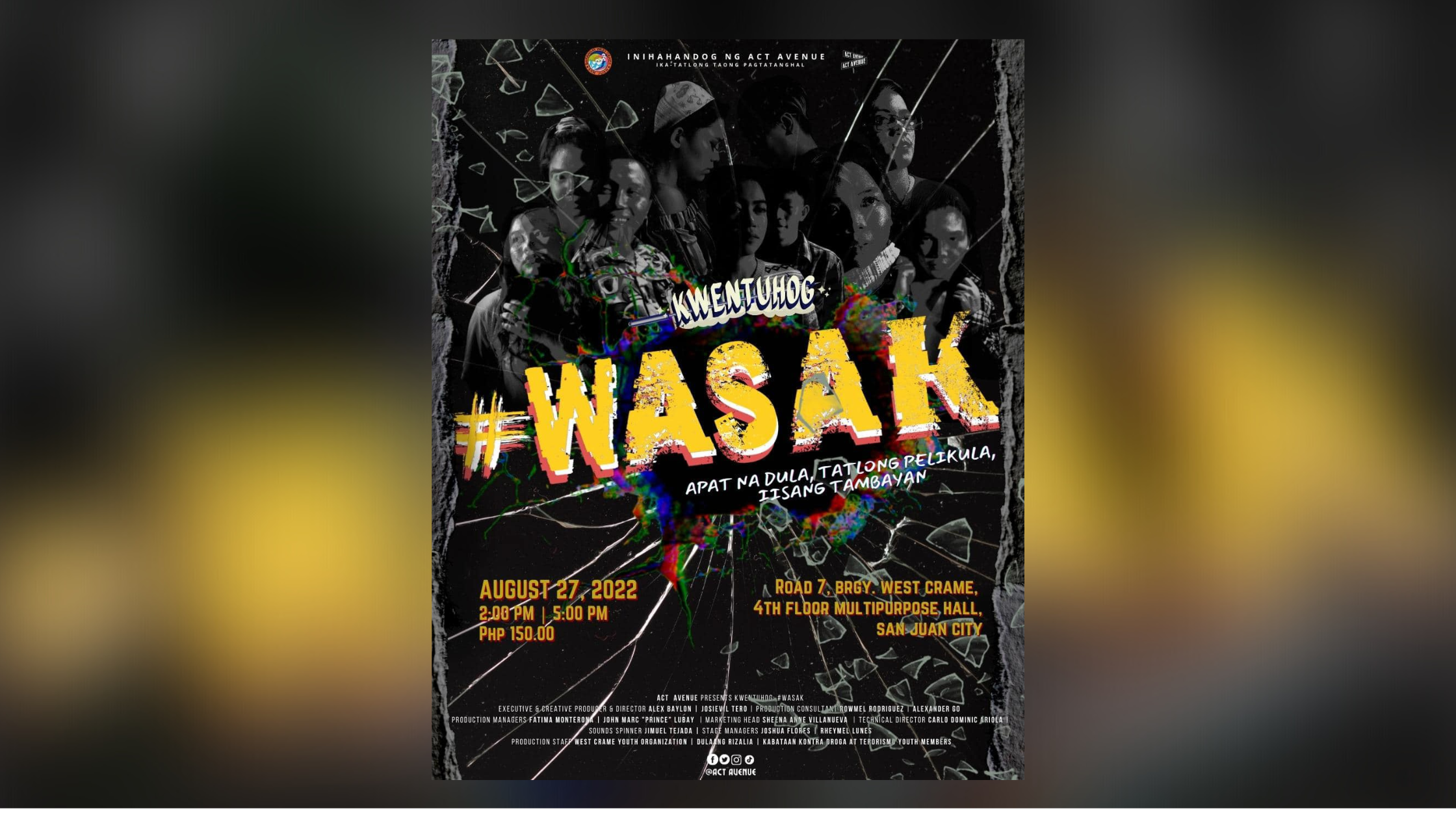 #Kwentuhog: Wasak Production of 4 Plays to be Staged
Arts and culture non–profit organization Act Avenue is celebrating its 3rd anniversary with a special production called ACT AVENUE'S #KWENTUHOG: "WASAK". This event will comprise of four plays and three films.
They will be staging two new plays written by Act Avenue's own writers, Alex Baylon and Josievil Tero, "ISTETIK" and "HELE." The other two plays will be restagings of Anthony Kim Vergara's "THE INTERVIEW" and James Harvey Estrada's "ANG PAGSAPI SA ROOM 116," which was also PUP's Sining Lahi Polyrepertory's official entry to the Act Avenue Theater Festival.
The films to be shown will be the last episode of "Talk to Stranger" as well as two films produced during the pandemic entitled "KLGTN" and "KATOK."
Act Avenue is a non-profit organization that caters to different forms of Arts and Culture performances. It is committed to showcasing socio-cultural transformation and education through unique and original stories from different writers who are looking for a safe venue to exhibit their work.
#KWENTUHOG: WASAK will run at 2PM and 5PM on August 27, Saturday, at Barangay West Crame Multipurpose Hall, Rd 7, San Juan City.
Tickets cost PHP 150. For inquiries, you may contact Sheena Villanueva at 09688565899.
For more information on Act Avenue, you can check out their Facebook page.
Comments