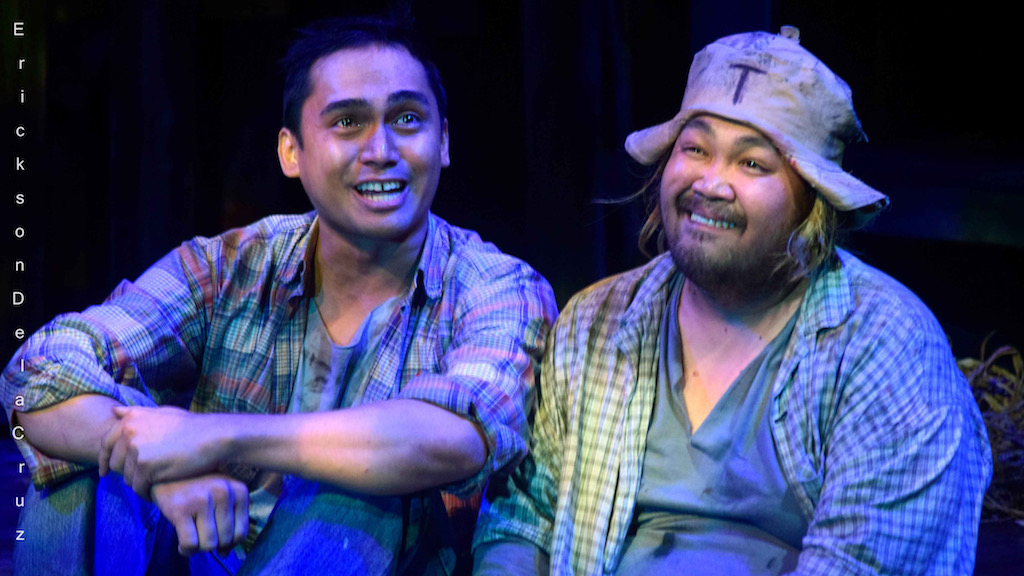 "Katsuri" Announces Rerun for 2020
Katsuri, Tanghalang Pilipino's adaptation of John Steinbeck's Of Mice and Men, written by Bibeth Orteza, is set to return to the CCP Studio Theater in October 2020.
Set in present day Bacolod, the story shows the plight of our farmers through the eyes of best friends Toto and George. They go from one job to another, with dreams of one day owning a piece of land to build a small house on. The show is directed by Carlos Siguion-Reyna.
READ: "Katsuri" Resonates Anew with Harsh Conditions in Negros
The cast stars Jonathan Tadioan as Toto and Marco Viaña as George. They are joined by Michael Williams as the Boss, Fitz Bitana as Kulot, and Nanding Josef as Tatang.
Also in the cast are the rest of the Tanghalang Pilipino Actors Company—Antonette Go as Inday, Lhorvie Nuevo as Carling, JV Ibesate as Payat, Doray Dayao as Atornie, Eunice Pacia as Monang, Ybes Bagadiong as Nognog, and Monique Nellas as Woman/ Ensemble.
REVIEW: "Katsuri" is a theatrical feat
Joining Orteza and Siguion-Reyna in the creative team are Ohm David (set designer), Dennis Marasigan (lighting designer), TJ Ramos (sound designer), and Daniel Gregorio (costume designer).
Comments