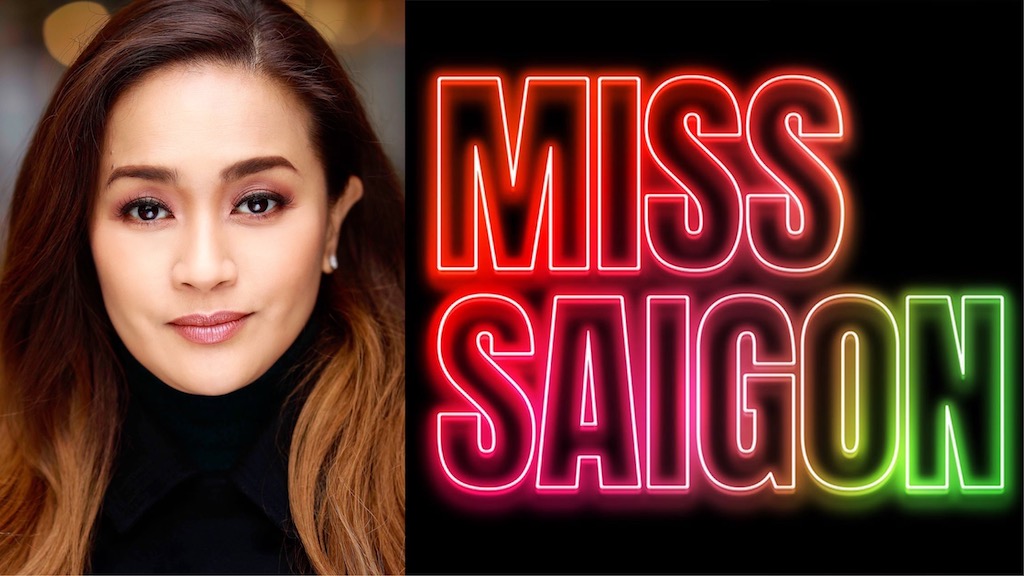 Joanna Ampil to Star as The Engineer in 'Miss Saigon'
Joanna Ampil, who starred as Kim at the Theatre Royal Drury Lane in London's West End, original Australian production, original U.K. and Ireland Tour and the 10th Anniversary Performance, will star as the Engineer, the first woman to play this role, in a new production of Miss Saigon to be staged in the United Kingdom at the historic The Crucible Theatre. 
Joanna Ampil can be heard as Kim on The Complete International Symphonic Recording of Miss Saigon. She starred as Eponine and thereafter the first Asian to play the role of Fantine in Claude-Michel Schönberg and Alain Boubil's Les Misérables in London's West End. 
"I am beyond thrilled to be the first woman to play the role of Engineer in this exhilarating reimagination of this most beloved musical which is so close to my heart", shares Ampil.
"I had just turned 17 when I got thru an open call audition of Miss Saigon. Back then, they were looking for 18 year old girls for the role of Kim in Manila. After a series of call-backs, I landed the role and immediately moved to London with my mother. As a teenager, It was my professional, theatrical and West End debut rolled into one." 
"To have played Kim in different productions, countless of times and to have had my first taste of recording with The Complete International Symphonic Recording of the show, it feels like a full circle moment to pave the way for this historical gender-bending casting."
She adds, "My goal personally is to champion the Asian perspective and answer some of the racist and misogynistic overtones in this new staging. To execute the role as a woman of strength, sensitivity, grit, complete with flaws and a whole lot of heart. In addition to that, it will hopefully open doors to so many of my fellow actors regardless of race, sexual orientation, gender identity and religious beliefs to colour-blind casting, break barriers and represent." 
"I would like to thank Anthony Lau and Robert Hastie for being brave and for approaching me to do this role; and to Cameron Mackintosh for allowing this to happen at The Crucible and for all the breakthrough opportunities he has bestowed upon me all these years." 
"To give new life to this musical which changed my life and to sing the beloved score of Claude-Michel Schönberg and Alain Boubil once again is a wild dream coming true." 
The production will be directed by Sheffield Artistic Director Robert Hastie and Associate Artistic Director Anthony Lau. The show is set to open at The Crucible Theatre in the summer of 2023.
Ampil is currently in the London and UK Tour of Chichester Festival Theatre's production of South Pacific as Bloody Mary until the Fall 2022 and will star as Grizabella once again in Winter 2022-2023 tour of Cats in South Korea.  
The Crucible first opened its doors at Sheffield, United Kingdom in 1971. 
Comments