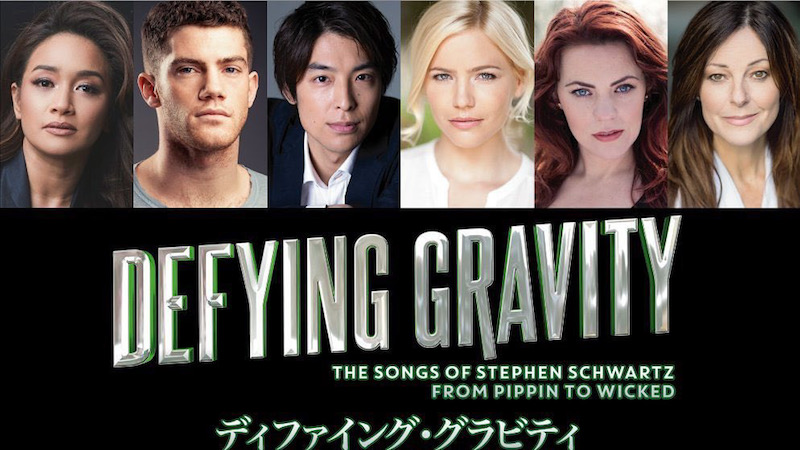 Joanna Ampil to Join "Defying Gravity" Stephen Schwartz Concert in Tokyo
Defying Gravity: The Songs of Stephen Schwartz, From Pippin to Wicked is returning for a second concert staging, this time in Tokyo, this June.
The concert was first staged in Sydney last 2016 entitled Defying Gravity: The Songs of Stephen Schwartz, From Godspell to Wicked, with a cast that included Joanna Ampil, Sutton Foster, Aaron Tveit, Helen Dallimore, David Harris, and guest star Betty Buckley. This year, Ampil returns to perform with a new set of cast members– Alistair Brammer, Naoto Kaiho, Suzie Mathers, and Rachel Tucker, with special guest Ruthie Henshall.
Audiences can except to hear songs from Pippin and Wicked, as the title suggests, plus more songs from the composer-lyricist's rich repertoire. Apart from two blockbuster musicals, Schwartz has also written music and lyrics from other popular productions, such as Godspell and the upcoming West End musical, The Prince of Egypt, which is based on the 1998 animated feature of the same name, where he also served as composer and lyricist. He has also written for films such as Pocahontas, The Hunchback of Notre Dame, and Enchanted.
The concert will be held on June 3 and 4, 2020 at the Orchard Hall in Tokyo. It will be directed by Andrew Pole, with music direction by Guy Simpson. It will be produced by Enda Markey.
Schwartz won the Isabelle Stevenson Award in the 2015 Tony Awards. He has also won three Academy Awards, four Grammys and four Drama Desk Awards.
Comments