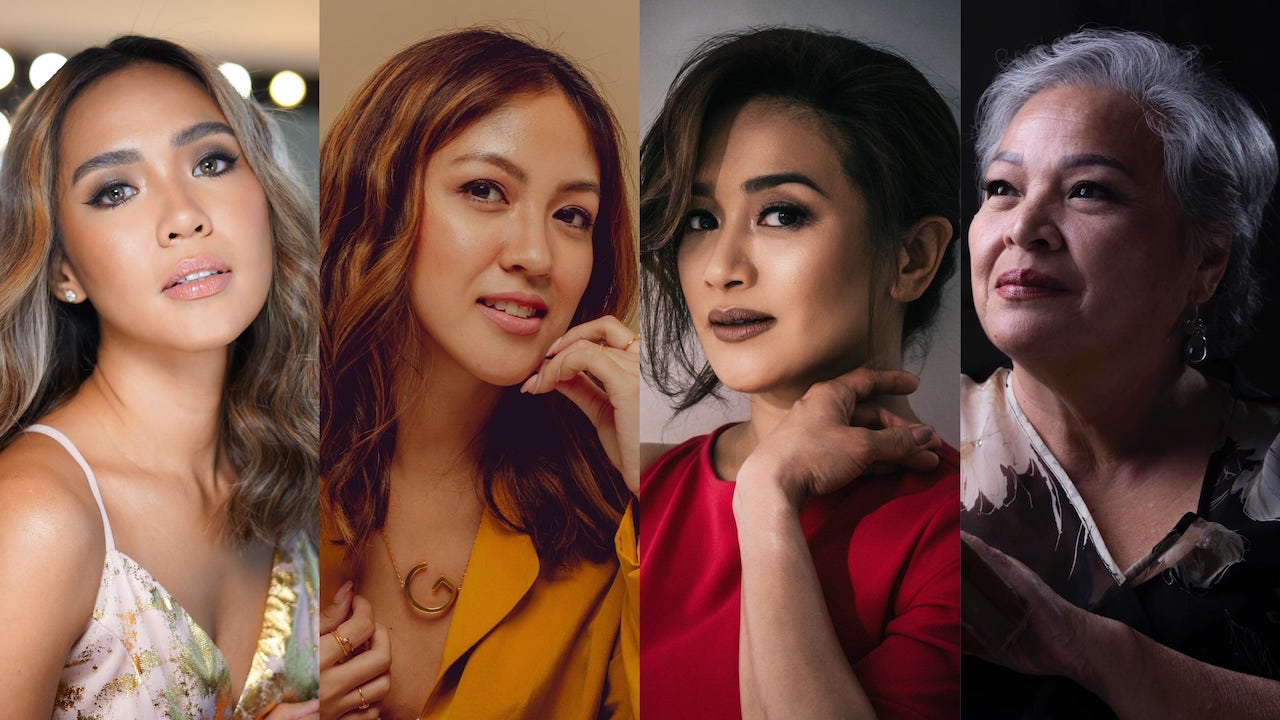 Joanna Ampil to Headline CCP's 54th Anniversary Concert
To commemorate its 54th anniversary, the CCP will be staging Anywhere We Sing is Home: The CCP's 54th Anniversary Gala on September 9, 8pm and September 10, 3pm at the Samsung Performing Arts Theater.
Headlined by Joanna Ampil, the anniversary concert features artists who have made their marks in both the local and international performing arts scene. Ampil will be joined by Gab Pangilinan, Aicelle Santos Zambrano, Sheila Francisco, Reb Atadero, Gerald Santos, and Arman Ferrer, who will be accompanied by the Philippine Philharmonic Orchestra under the baton of conductor Toma Cayabyab. The show is directed by Floy Quintos.
The concert celebrates Filipino artists who embody grit, perseverance, adaptability, and resilience. By illuminating their artistic journeys, encompassing victories and even setbacks, the concert serves as a testament that wherever in the world Filipino artists perform, they make that stage their home.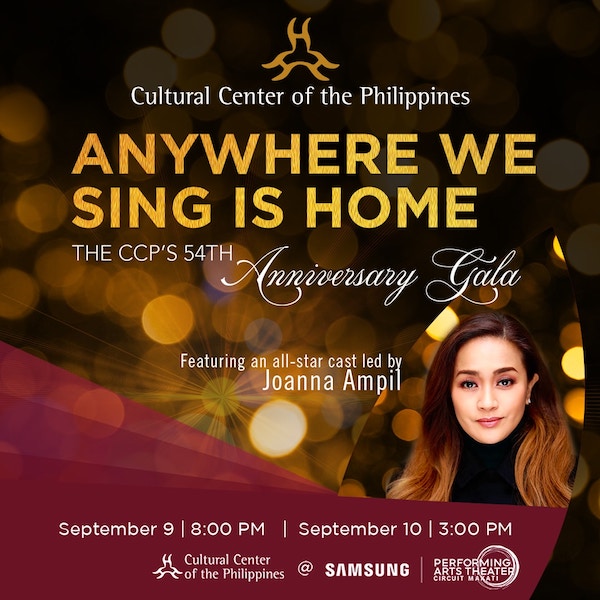 Despite the closure of its Main Building, the relocation of its offices, and changes in leadership and systems, the celebration, the CCP continues to stage productions in different theaters across Metro Manila.
As CCP president Margie Moran-Floirendo stated: "There's the edifice, which is a landmark and icon in itself. But there is also the CCP, the entity that forges new directions, discovers and nurtures new Filipino artists, and promotes Philippine arts and culture beyond the complex."
"CCP is more than the structures where performances happen," she adds. Anywhere there is an artist passionately practicing their craft, anywhere there is an audience willing to watch and wants to experience arts, anywhere Filipino people can engage in art-making and performing, anywhere we sing is home."
Under the music direction and baton of National Artist Ryan Cayabyab, the artists will perform well-loved Filipino music, Broadway, and classical songs such as Iisa ang Tibok from Rama, Hari, American Dream from Miss Saigon, I Don't Know How to Love Him from Jesus Christ Superstar, and Awit ni Isagani from El Filibusterismo, among others.
Tickets are available through Ticketworld.
Comments