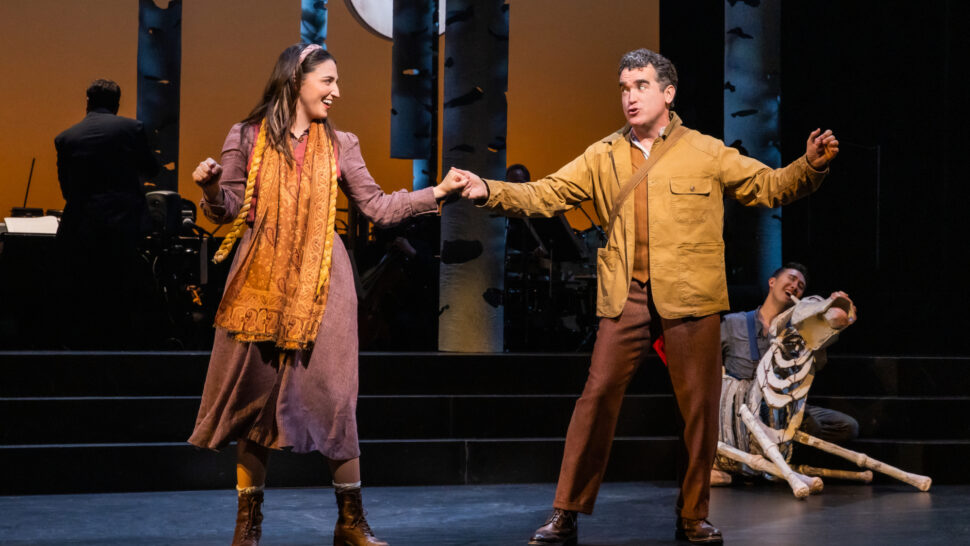 'Into the Woods' 2022 Broadway Revival Cast Album Now Online
The cast album for the 2022 Broadway revival of Stephen Sondheim and James Lapine's Into the Woods is now on Spotify.
The 2022 production, which opened last July 10, 2022 at Broadway's St. James Theatre, was initially supposed to close on August 21. It has since been extended to October 16, and now until January 8, 2023 for its final extension.
The cast album features the original revival cast members– Sara Bareilles as the Baker's Wife, Brian d'Arcy James as the Baker, Patina Miller as the Witch, Phillipa Soo as Cinderella, Gavin Creel as the Wolf/Cinderella's Prince, Joshua Henry as Rapunzel's Prince, Aymee Garcia as Jack's Mother, Ta' Nika Gibson as Lucinda, Annie Golden as Cinderella's Mother/Grandmother/Giant's Wife, Albert Guerzon as Cinderella's Father, Brooke Ishibashi as Florinda, Kennedy Kanagawa as Milky White, David Patrick Kelly as the Narrator/Mysterious Man, Julia Lester as Little Red Riding Hood, Nancy Opel as Cinderella's Stepmother, Cole Thompson as Jack, David Turner as the Steward, and Alysia Velez as Rapunzel.
They are joined by Delphi Borich, Felicia Curry, Jason Forbach, Alex Joseph Grayson, Cameron Johnson, Paul Kreppel, Mary Kate Moore, Diane Phelan, and Lucia Spina as understudies.
Last September 16, the company released a video of Bareilles recording the song Moments in the Woods in the studio as a teaser of the upcoming cast album.
Into the Woods
 follows a Baker and his wife, who wish to have a child; Cinderella, who wishes to attend the King's Festival; and Jack, who wishes his cow would give milk. When the Baker and his wife learn that they cannot have a child because of a Witch's curse, the two set off on a journey to break the curse. Everyone's wish is granted, but the consequences of their actions return to haunt them later with disastrous results.
You can listen to the cast album below.
Comments