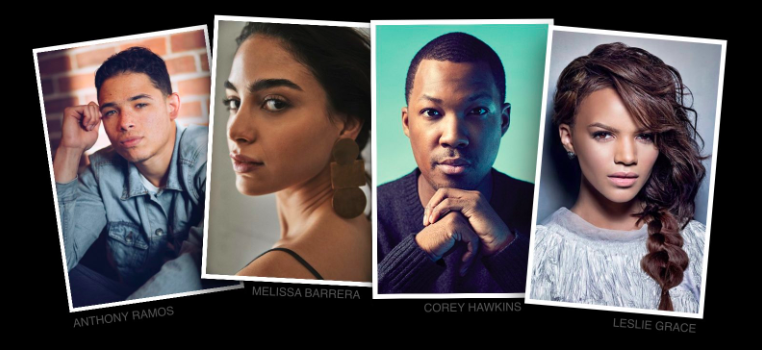 "In the Heights" Movie Cast Revealed
In a tweet just a few hours ago, "In the Heights" composer, lyricist and original star Lin-Manuel Miranda reveals the cast of the anticipated film adaptation.
Anthony Ramos, who originated the role of Philip Hamilton and John Laurens in Hamilton, will be playing the lead role of Usnavi. Corey Hawkins (Six Degrees of Separation) will be playing Benny, Melissa Barrera will be playing Vanessa, and Leslie Grace will be playing Nina Rosario.
In the Heights opened on Broadway in March 2008 and won four Tony Awards, including Best Musical. Besides Miranda (Usnavi), the original cast also included Christopher Jackson (Benny), Karen Olivo (Vanessa) and Mandy Gonzales (Nina Rosario).
In the Heights tells the universal story of a vibrant community in Manhattan's Washington Heights – a place where the coffee from the corner bodega is light and sweet, the windows are always open, and the breeze carries the rhythm of three generations of music. It's a community on the brink of change, full of hopes, dreams and pressures, where the biggest struggles can be deciding which traditions you take with you, and which ones you leave behind.
It is set to be released in cinemas on June 26, 2020.
Comments