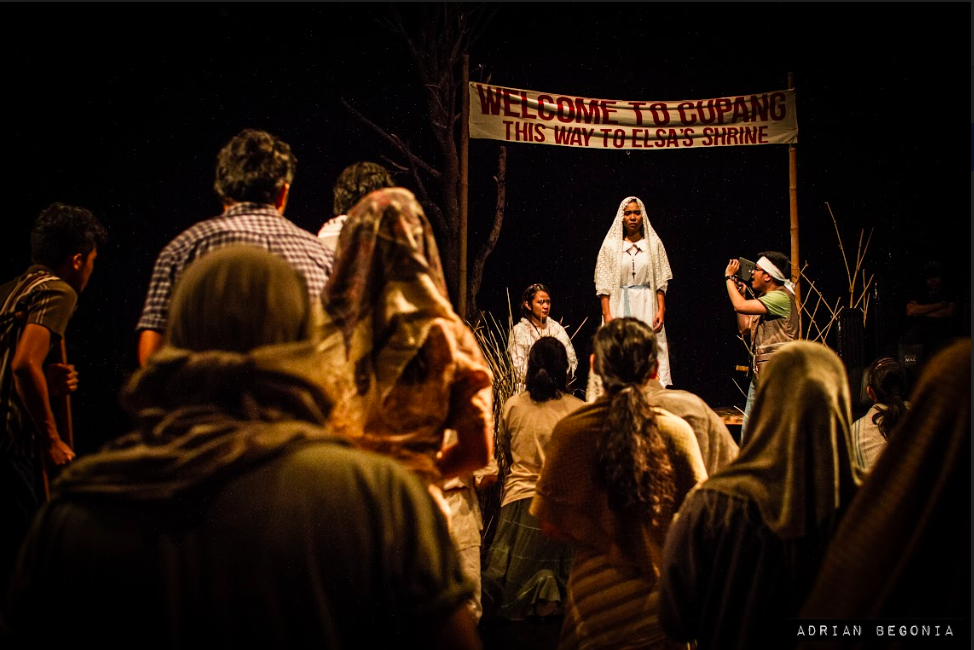 "Himala: Isang Musikal" Returns this September
The Sandbox Collective's staging of Ricky Lee and Vincent de Jesus' "Himala: Isang Musikal", which ran from February to March at the Power Mac Center Spotlight of Circuit Makati last year, is coming back for a rerun at the same venue this September.
FIRST LOOK: 'Himala' Cast Performs a Medley from the Iconic Musical
According to the company's Artistic Director Toff de Venecia, everyone in the cast, except for David Ezra who played filmmaker Orly, is returning. This includes principal cast members Aicelle Santos as Elsa, Kakki Teodoro as Nimia, Neomi Gonzales as Chayong, Sandino Martin as Pilo, and Bituin Escalante as Aling Saling. Auditions will also be held in the next couple of months to cast new alternate cast members.
REVIEW: "Himala" is a masterful adaptation
With book and lyrics by Ricky Lee and music and lyrics by Vincent De Jesus, the same creative team will also be returning. Ed Lacson Jr. will be serving as both director and set designer, Joed Balsamo as musical arranger, Barbie Tan-Tiongco as lighting designer, and Carlo Pagunaling as costume designer.
READ: 'Himala' stripped down, naked, and intimate
Adapted from the original 1982 film written by Ricky Lee and directed by the late Ishmael Bernal starring Nora Aunor, "Himala" tells the story of the townsfolk of Cupang, a rural barrio in a barren landscape cursed with drought. A glimmer of hope appears in Elsa, a young girl who claims to have the power to heal after seeing a vision of the Blessed Virgin Mary. News of her miracles spread far and wide, drawing the ill and the curious to what was once a sleepy town. As events unravel, the community's fractured moral foundations and collective spiritual deprivation surface, all until the chaos escalates past a point of no return. "Himala" was first brought on stage in 2003, with music and libretto (co-written by Lee) by Vincent de Jesus.
Performance schedules and ticketing information will be available soon.
Comments