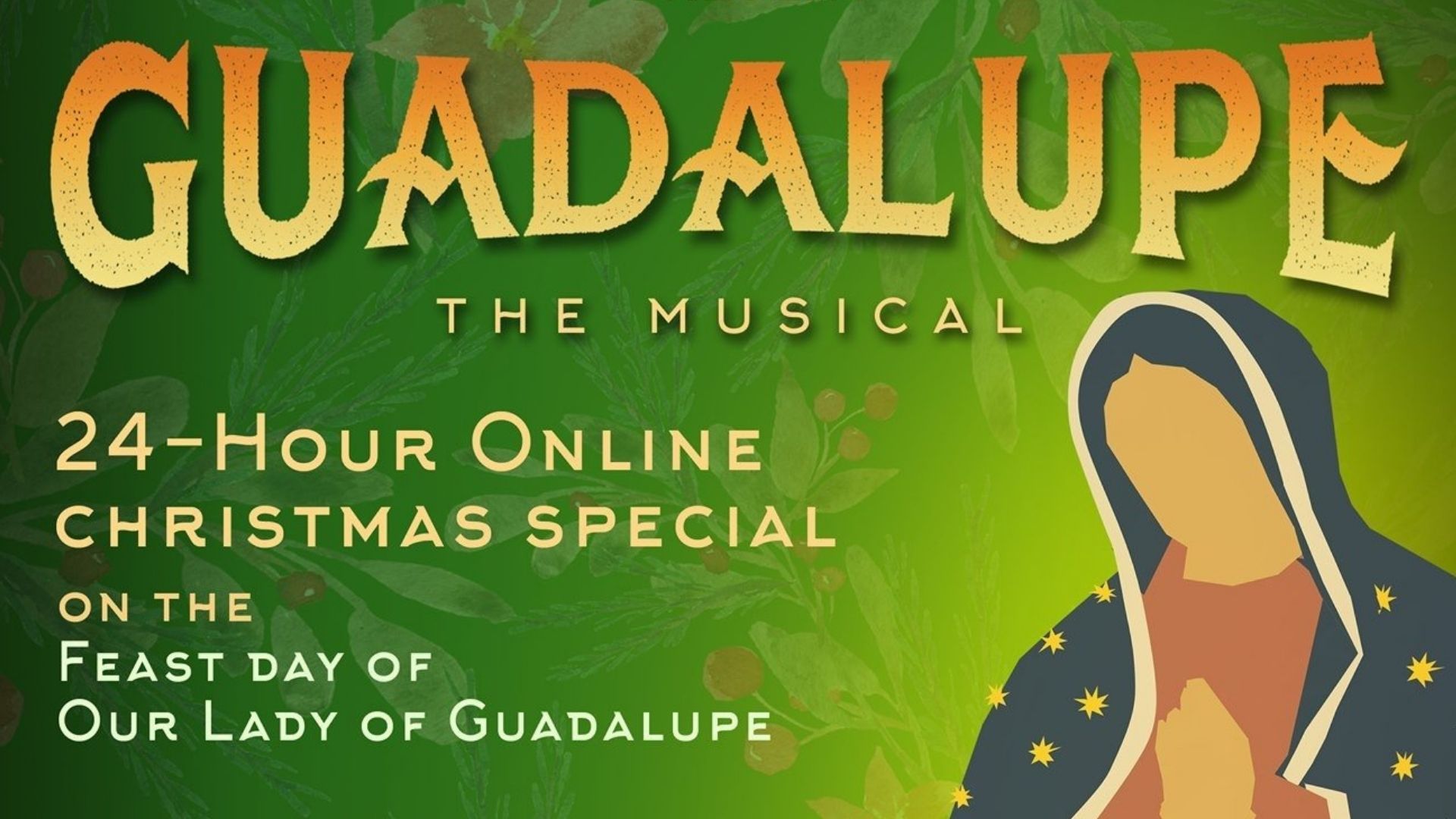 'Guadalupe' the Musical to Stream
Once again, Guadalupe the Musical will be available online for 24 hours on December 12.
This time, you can watch it after making a Php 500 donation to a choice number of causes such as disaster response, protecting medical frontliners, caring for the elderly, long-term livelihood assistance, feeding the poor, care for the homeless, and care for indigenous people. You can find more information here.
Once you've made a donation, you will receive a voucher giving you details of the stream.
Directed by Baby Barredo, with book and lyrics by Joel Trinidad (also assistant director), and music by Ejay Yatco, the musical is set in 1531, based on the story of Our Lady of Guadalupe, where a series of unexplained events in a newly conquered land then known as New Spain change the world forever.
The streaming cast features Cocoy Laurel as Juan Diego, Noel Rayos as Archbishop Juan de Zumarraga, Shiela Valderrama-Martinez as Tour Guide/ Narrator, Kuya Manzano as Governor Guzman, Onyl Torres as Juan Bernardino, Kyla Rivera-Soong as Clara, Arman Ferrer as Luis, and Miguel Vasquez as Vargas.
Check out a preview of the show here:
Comments