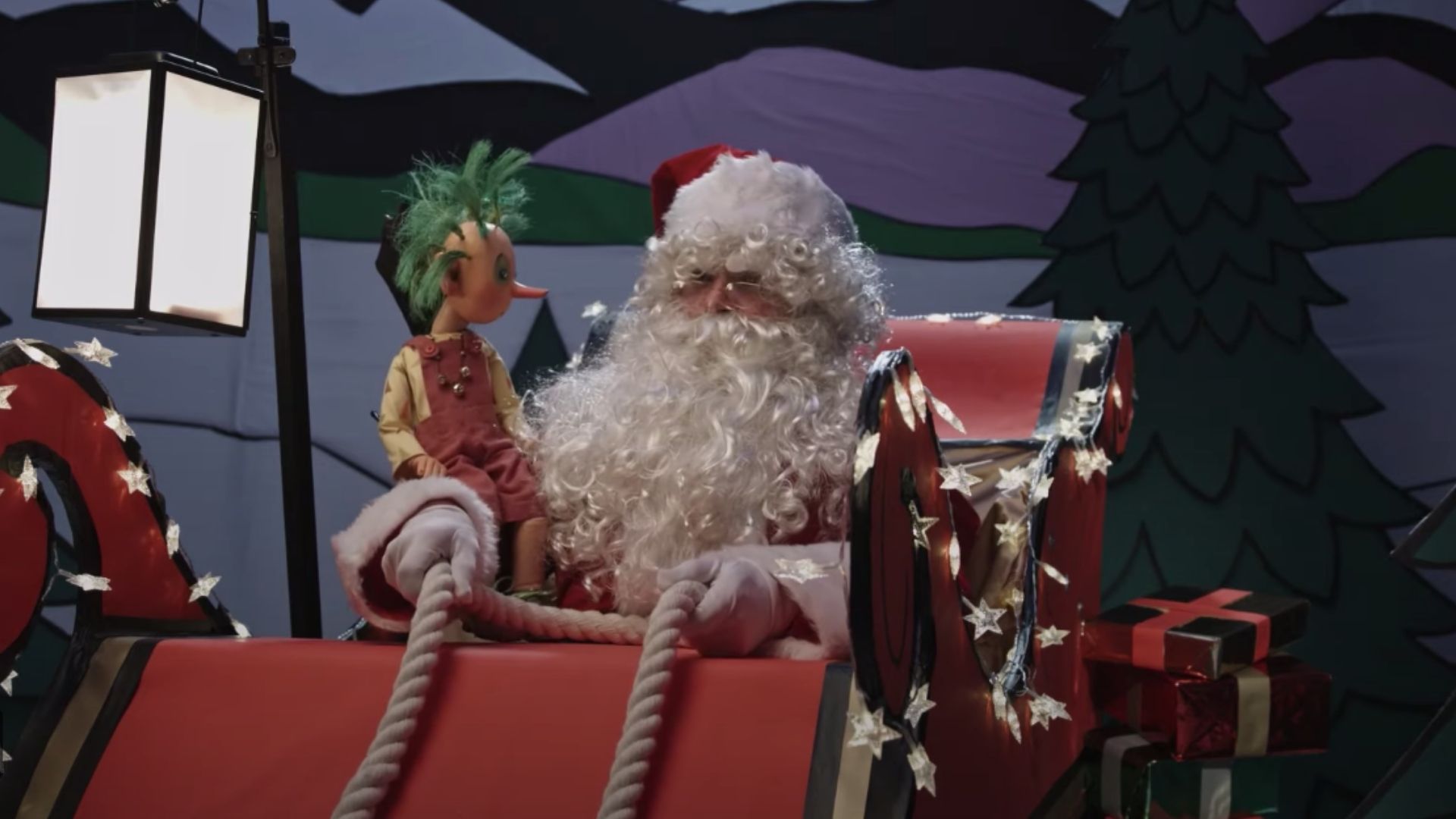 3 Free Online Christmas Shows for Kids
Most of us will be celebrating Christmas indoors this year but there are still a lot of activities we can do to make the most of the holiday season. The UK theater community has put together some free Christmas shows for the whole family to enjoy while in the safety and comfort of their homes. These plays and concerts will be made available online to spread the holiday cheer and to remind us all that the arts are alive and well, and always finding new ways to reach an audience.
Here are three free shows streaming for the kids this Christmas:
Mother Christmas (from December 4)
The Little Angel Theatre presents a holiday tale about what goes behind-the-scenes at the North Pole during Christmas Eve.
Written by Barb Jungr and Samantha Lane, and directed by Lane, Mother Christmas is a short production that follows the titular character busy at work, managing air traffic, organizing gift deliveries, and providing more support from her high-tech control centre. Along with her mischievous helper Pixie, Mother Christmas must make sure to rescue Father Christmas from trouble so he can deliver all the presents by Christmas morning.
Mother Christmas stars Gilbert Taylor and Lizzie Wort and features music and lyrics by Jungr, puppets designed by Lyndie Wright, set designed by Ellie Mills, set making support by Emma Tompkins and Jessica Shead, photography by Alexander Michalis, editing by Kimberley Mirren, and VFX and Post Production by London's Studio Kix.
While the show is free, donations are most welcome. Click here for more details.
The show is streaming on The Little Angel Theatre YouTube Channel. 
Watch the full show below:
Ali the Magic Elf (December 16 to December 25)
Glasgow's Tron Theatre presents another magical tale set in the North Pole.
Ali the Magic Elf follows one unforgettable Christmas Eve when the titular character discovers that none of the children's letters to Santa have been answered. With the clock ticking till Christmas morning, it is up to Ali to make some magic to save Christmas. 
Ali the Magic Elf stars Simon Donaldson, Christian Gordon, and Ramesh Meyyappan with music arranged and performed by Donaldson and Gordon, design by Jenny Booth, with lighting by Natalie Welch, wardrobe by Vicki Brown, videography by Daryl Cockburn, promotion by Jamie Macdonald, and production photography by Eoin Carey.
The show is designed for children aged 3-8 years. Click here for tickets and more details.
Looking a Lot like Christmas (from December 16)
The Donmar Warehouse will be presenting a festive concert full of joy and reflection, filmed in St. Paul's Church in the heart of Covent Garden, also known as The Actor's Church.
Directed by Simon Evans, with musical direction by Nigel Lilley, design by Grace Smart, Looking a Lot Like Christmas will feature performances from numerous Hollywood and West End Stars.
Among the performers who have been announced are Imelda Staunton (Sweeney Todd), Jim Carter (Downton Abbey), Minnie Driver (The Phantom of the Opera), Giles Terera (Hamilton), Rosalie Craig (Company) and Sharon Rose (Hamilton). More artists will be announced in the coming weeks, and there will even be a few surprise special guests digitally participating in the celebration from the comfort of their homes.
Although the concert is free, viewers are encouraged to donate to the Donmar via YouTube Giving or via text message. Proceeds will directly support the Donmar's work on and off stage. Furthermore, 15% of all donations received to The Connection at St Martin's, which during the COVID-19 crisis has supported thousands of homeless people across London with the provision of over 21,000 hot meals, as well as accommodation, access to medical support and therapy.
The concert will be available on the Donmar Warehouse YouTube Channel starting December 16.
Comments