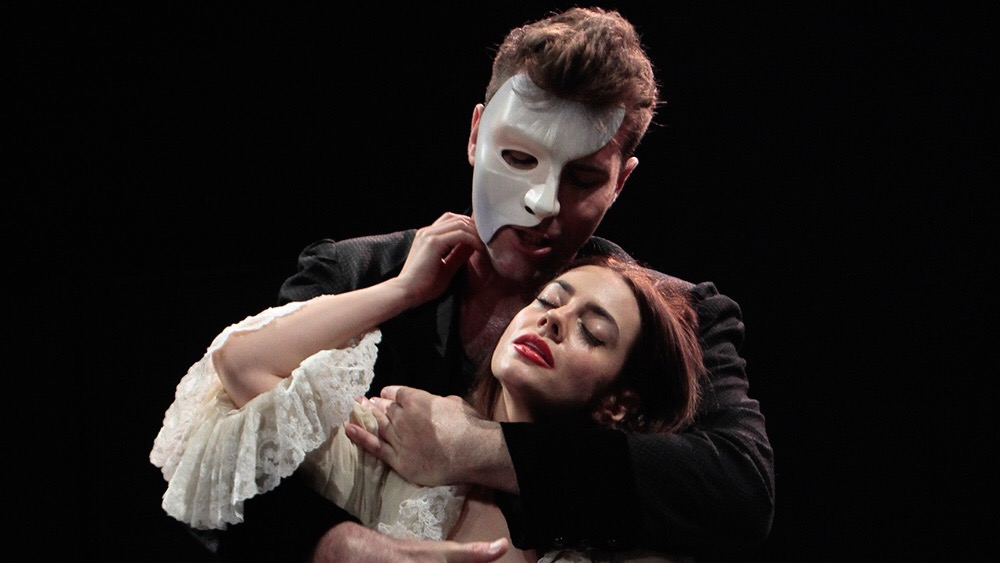 FIRST LOOK: "The Phantom of the Opera" Cast Performs 'Think of Me', 'The Music of the Night', and More!
"The Phantom of the Opera" kicks off its world tour in Manila this February. It comes back to the country 7 years after it first ran at the CCP in 2012.
The musical now celebrates almost 31 years since it opened on Broadway in January 26, 1988. It's the longest running show in Broadway history, celebrating its 13,000th performance last January 1, 2018.
"People see it as a classic they want to hold onto and experience again," says Associate Director Arthur Masella. "This show has not aged as shows have aged. This show does not feel dated. It does not feel dated in the writing, it does not feel dated in the staging, and it does not feel dated in the stagecraft. I think that is primarily the reasons why people still yearn to see this particular production."
He credits this feat to the original creative team whose work they continue to represent around the world. "[They] did a magnificent job in creating this production. Magic happened and lightning struck in a way that I don't think often happens."
"I think one of the most amazing things about 'Phantom' is that it transcends language and time, adds Musical Supervisor Kristen Blodgette. "In every language, in every audience, there seems to be something that resonates with audiences…if it isn't the beauty of the visual, and its melodic accessibility, it might just be the love story. It's a great story that still resonates."
READ: 'The Phantom of the Opera' Announces Full Cast
Associate Choreographer Denny Berry also shares, "I think that this is like third generation now that people are coming to see it, and they're all struck and moved like we were 30 years ago. There's something about the universality of the period, of the time, and of the love story of rejection, of love for each other. Those things transcend any period and so far, every human generation as well."
The international cast, led by Jonathan Roxmouth as the Phantom, Meghan Picerno as Christine Daaé, and the company of The Phantom of the Opera, performed a few excerpts from some of the most popular numbers of the show—The Music of the Night, Think of Me, Prima Donna, and Masquerade. You can watch excerpts in the video below.
The show opens on February 20 at The Theatre at Solaire.

You can buy tickets HERE.
Comments