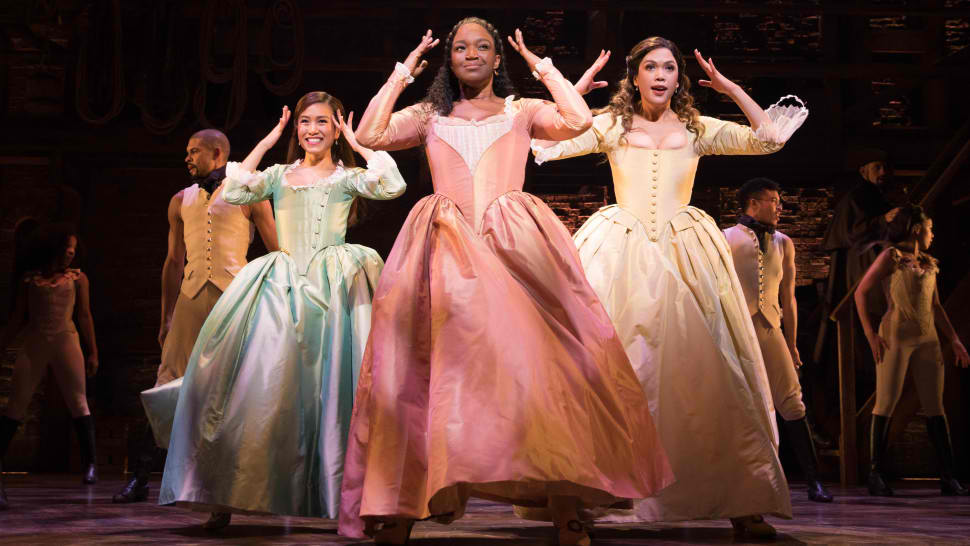 FIRST LOOK: Rachelle Ann Go and Christine Allado in Hamilton West End
The much-awaited previews for Hamilton West End officially began last night, December 6, at London's Victoria Palace Theater. The show officially opens on December 21.
Filipino home-grown talents Rachelle Ann Go (who most recently played Gigi in the Broadway revival of Miss Saigon) and Christine Allado nabbed the highly coveted roles of playing Elizabeth Schuyler and Peggy Schuyler/Maria Reynolds respectively alongside co-stars Jamael Westman who plays Alexander Hamilton, Giles Terera who plays Aaron Burr, Rachel John who plays Angelica Schuyler, Obioma Ugoala who plays George Washington, Michael Jibson who plays King George, Tarinn Callender who plays Hercules Mulligan and James Madison, Jason Pennycooke who plays Marquis de Lafayette and Thomas Jefferson, and Cleve September who plays John Laurens and Philip Hamilton.
Here's Rachelle Ann Go announcing the preview on her Instagram:
https://instagram.com/p/BcXvI1cgzfa/
https://instagram.com/p/BcXvjpgg6hx/
Here are some show photos from Playbill.com taken by Matthew Murphy featuring Rachelle Ann Go, Christine Allado, Jamael Westman, and Rachel John.
Comments