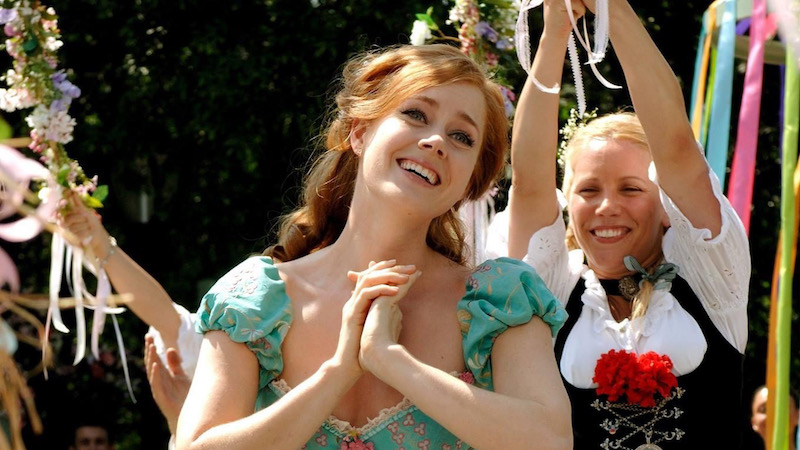 'Enchanted' Sequel is In the Works
During Disney's Investor Day 2020 event, it was announced that Amy Adams will be returning to do the sequel of the 2007 movie musical, Enchanted. Entitled Disenchanted, the film is set to stream on Disney+.
Other details such as a streaming date, as well as returning cast members, have yet to be announced. The 2007 film follows Giselle, a young maiden in a land called Andalasia, who is prepared to be wed to her Prince Charming. Threatened by her forthcoming claim to the throne, the evil Queen Narissa sends her away to New York City, where she meets and falls in love with a lawyer.
Adams, who played the lead role of Giselle, was joined by Patrick Dempsey as Robert, James Marsden as Prince Edward, Idina Menzel as Nancy, and Susan Sarandon as Queen Narissa. It was written by Bill Kelly and directed by Kevin Lima.
You can listen to Enchanted's film soundtrack below.
Comments