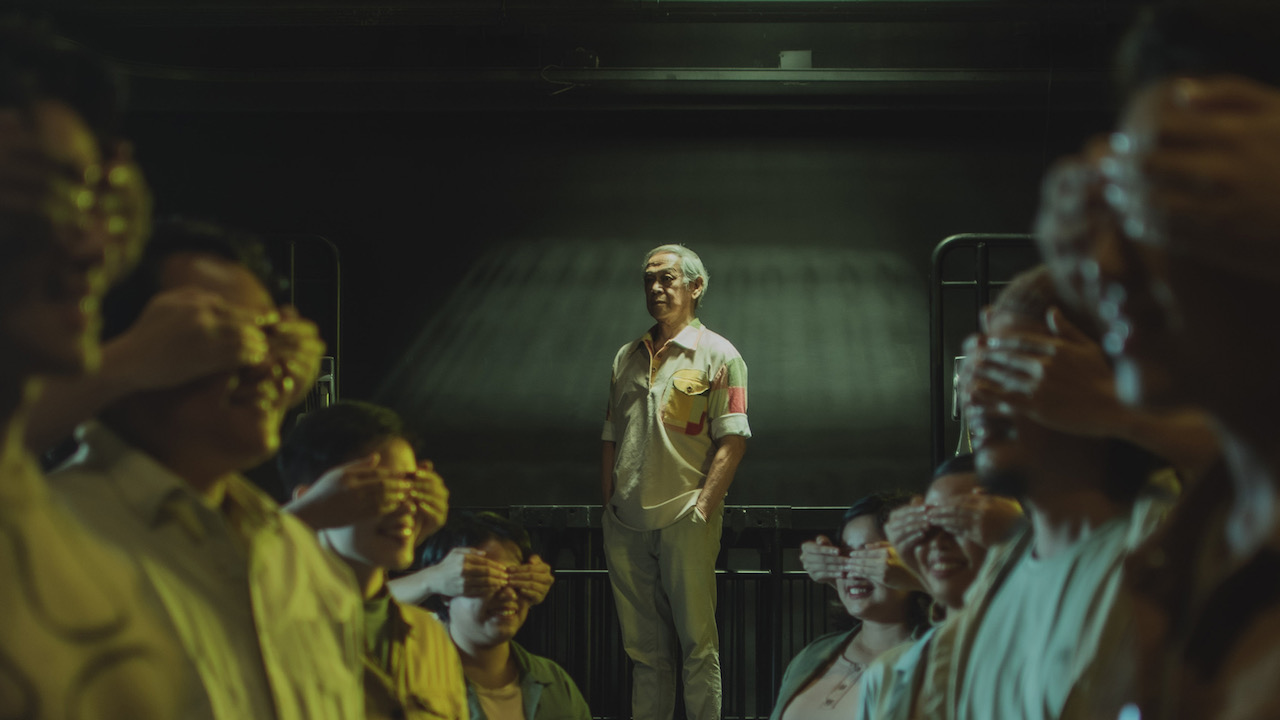 Dystopic Play 'Nekropolis' to Run for One Weekend Only
Nekropolis, a play by Guelan Varela-Luarca, Charles Yee, Soc Amon, and the Tanghalang Pilipino (TP) Actors Company, is Tanghalang Pilipino's final offering for its 36th season.
The play follows ten characters who are trying to survive and make sense of their lives in a city where people slumber through the sound of gunshots and screens flicker with one breaking news after another. Amid the chaos, they seek to numb their senses with drugs, with sex, with God. Don't we know this city to be our own?
Nekropolis playwright Varela-Luarca calls the play his third and final play about a dystopic Philippines. In his playwright's note, he said it's a product of dulambayanihan, a coined term for dula (play) and bayanihan (the cherished Filipino spirit of communal unity and care).
The show will be directed by Charles Yee, an artist-educator who recently completed an MFA in Directing from the California Institute of the Arts (CalArts) as a Fulbright Scholar and an Asian Cultural Council Grantee. Among his directorial works at the CCP through the Virgin Labfest are Fangirl, Ang Sugilanon ng Kabiguan ni Epifania, Chipline, and Rosas.
In his directorial note, Yee said they tried to experiment with finding nuances both familiar and unfamiliar, scenes that may be far but not detached from reality. In the end, they found sense and meaning through the safe space that is theater.
TP Actors Company senior members Marco Viaña, Jonathan Tadioan, Lhorvie Nuevo, and Antonette Go-Yadao lead the ensemble composed of TP scholars Mark Lorenz, Vince Macapobre, Mitzi Comia, Arjhay Babon, Heart Puyong, Aggy Mago, Sarah Monay, Edrick Alcontado, and Judie Dimayuga.
Joining Varela-Luarca and Yee in the artistic team are Dominique La-Victoria (dramaturg), JM Cabling (choreographer), Tata Tuviera (production designer), D Cortezano (lighting designer), Joyce Garcia (projection designer), and Arvy Dimaculangan (sound designer-engineer).
The show will run for one weekend only, April 20-23, at the CCP Black Box Theater. Ticket prices are P1,500. For inquiries, reservations, bulk or show buying, email tanghalangpilipinosales@gmail.com or call 0956 940 9430 and 0929 108 7116. For tickets, visit https://bit.ly/NekropolisTICKETS.
Comments