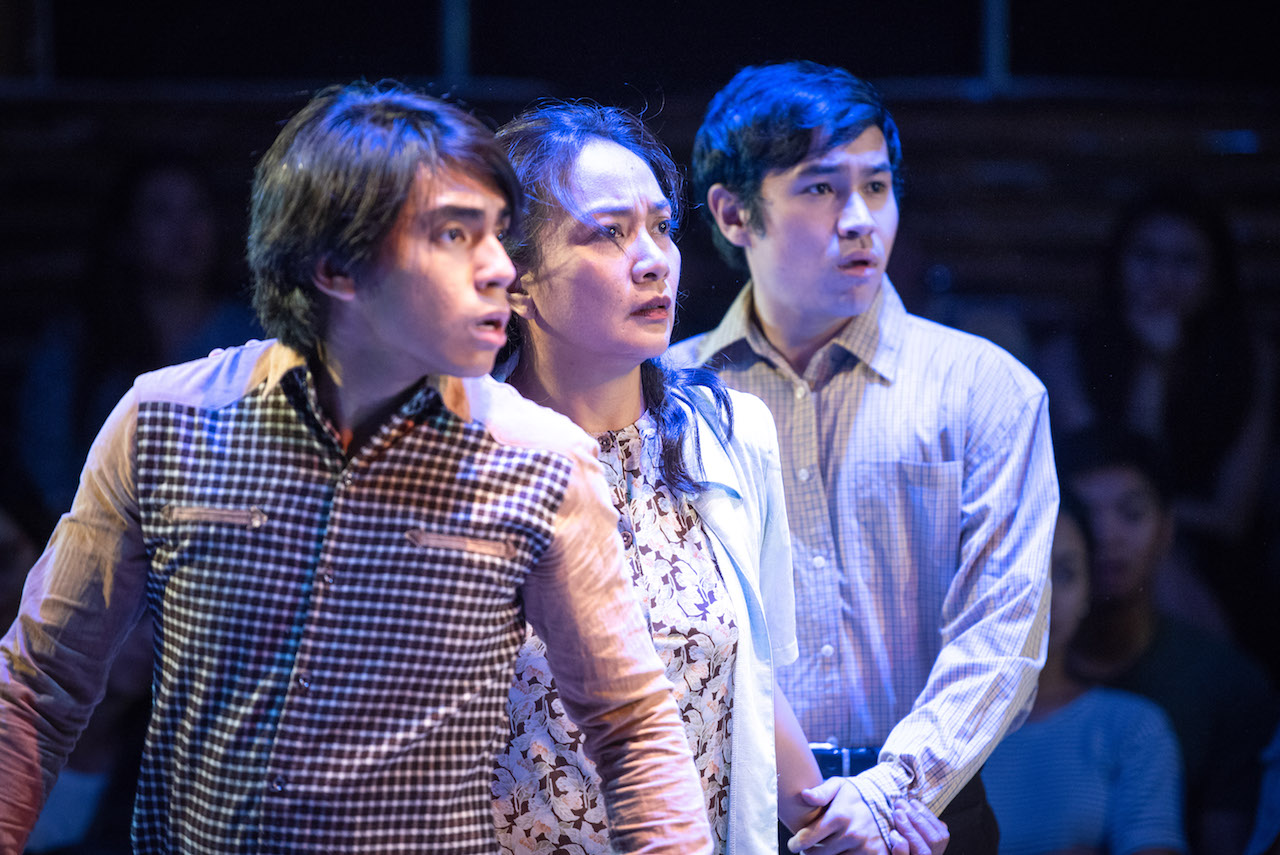 "Dekada '70" Extends for One More Weekend!
Dekada '70, initially slated from February 21-March 8, extends until March 14 due to popular demand!
Additional shows include March 12 (Thursday) at 8PM, March 13 (Friday) at 8PM, March 14 (Saturday) at 2pm, and March 14 (Saturday) at 8PM, running at the Doreen Black Box, Areté, Katipunan Ave., Quezon City.
Adapted to the stage and directed by Pat Valera, Lualhati Bautista's Dekada '70 follows the story of the Bartolome family who is caught in the middle of the tumultuous decade of the 1970's– the bombing of Plaza Miranda, the suspension of the writ of the habeas corpus, the proclamation of Martial Law, and the unlawful arrests of political prisoners.
The musical features Stella Cañete-Mendoza and Juliene Mendoza as Amanda and Julian Bartolome, Jon Abella as Jules, Abe Autea as Bingo, Iggi Siasoco as Jason, Vincent Pajara as Gani, Esteban Fulay Jr. and Boo Gabunada alternating as Em, Gel Basa and Justine Peña alternating as Evelyn, Matel Patayon as Mara, Victoria Mina as Tess, and Paw Castillo and Juan Miguel Severo alternating as Willy.
Joining them in the ensemble are Phi Palmos, Tope Kliatchko, Rona Angeles, Sabrina Basilio, Ashe Uy, Jermaine Choa Peck, Eizel Marcelo, Jerome Dawis, Joshua Tayco, Vino Mabalot, Tristan Bite, Shaun Ocrisma, Khalil Tambio, and Ian Hermogenes.
You can buy tickets through ticket2me.net.
Comments