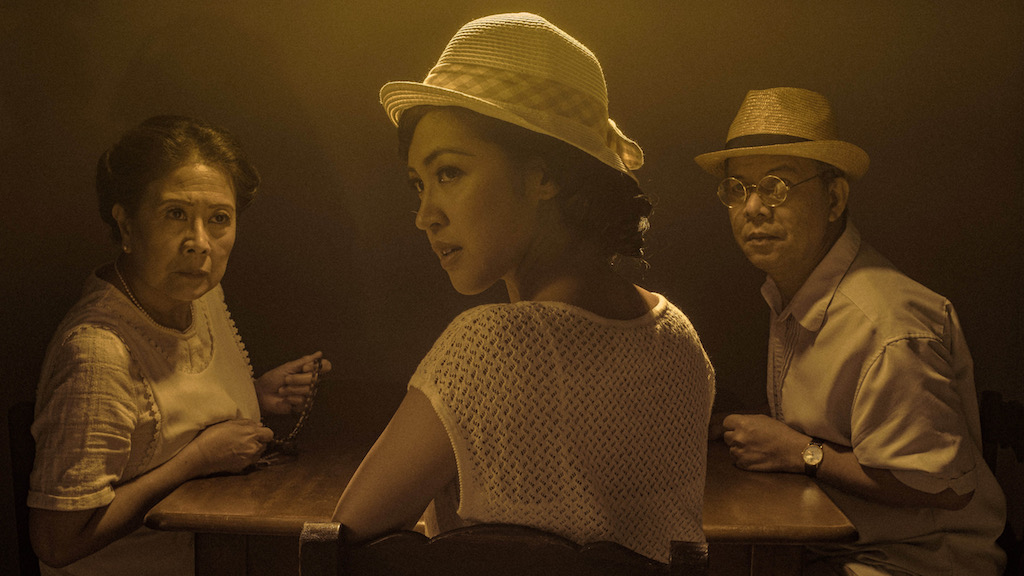 "Anna in the Tropics", Pulitzer-winning drama this March
Repertory Philippines' Anna in the Tropics, written by Cuban-American playwright Nilo Cruz, is a Pulitzer Prize-winning family drama set in the 1930's.
In sunny Tampa, Florida, things are not as bright as they seem. In one of the last remaining factories that still rolls cigars by hand, the Alcazar family eagerly awaits the arrival of their new lector, Juan Julian. When he starts reading from Leo Tolstoy's Russian classic Anna Karenina, the scandalous lives of the characters start to bleed into the lives of his avid listeners as they come to terms with their torrid extramarital affairs, unresolved bitterness, and forbidden yearnings. Each character's destiny somehow intertwines with Anna Karenina, and they undergo a profound, undeniable transformation—a testament to the power of literature, for better or worse.

The cast features Skyzx Labastilla as Conchita, Gab Pangilinan as Marela, Paolo O'Hara as Cheche, Gie Onida as Santiago, Madeleine Nicolas as Ofelia, Brian Sy as Palomo, and Ricardo Magno as Juan Julian. 
With a stylized and modern treatment, Anna in the Tropics will be directed by New York-based production designer Joey Mendoza who, in addition to donning the cap of set designer for the show, will also be making his directorial debut. He is joined by fellow New York-based creatives Fabian Obispo for sound design and Becky Bodurtha for costume design. Also in the creative team are Barbie Tan-Tiongco for lights design and GA Fallarme for video projection design.
Anna in the Tropics will run from March 13 to April 5, 2020 at the Onstage Theater of Greenbelt 1.
You can buy tickets HERE.
Comments