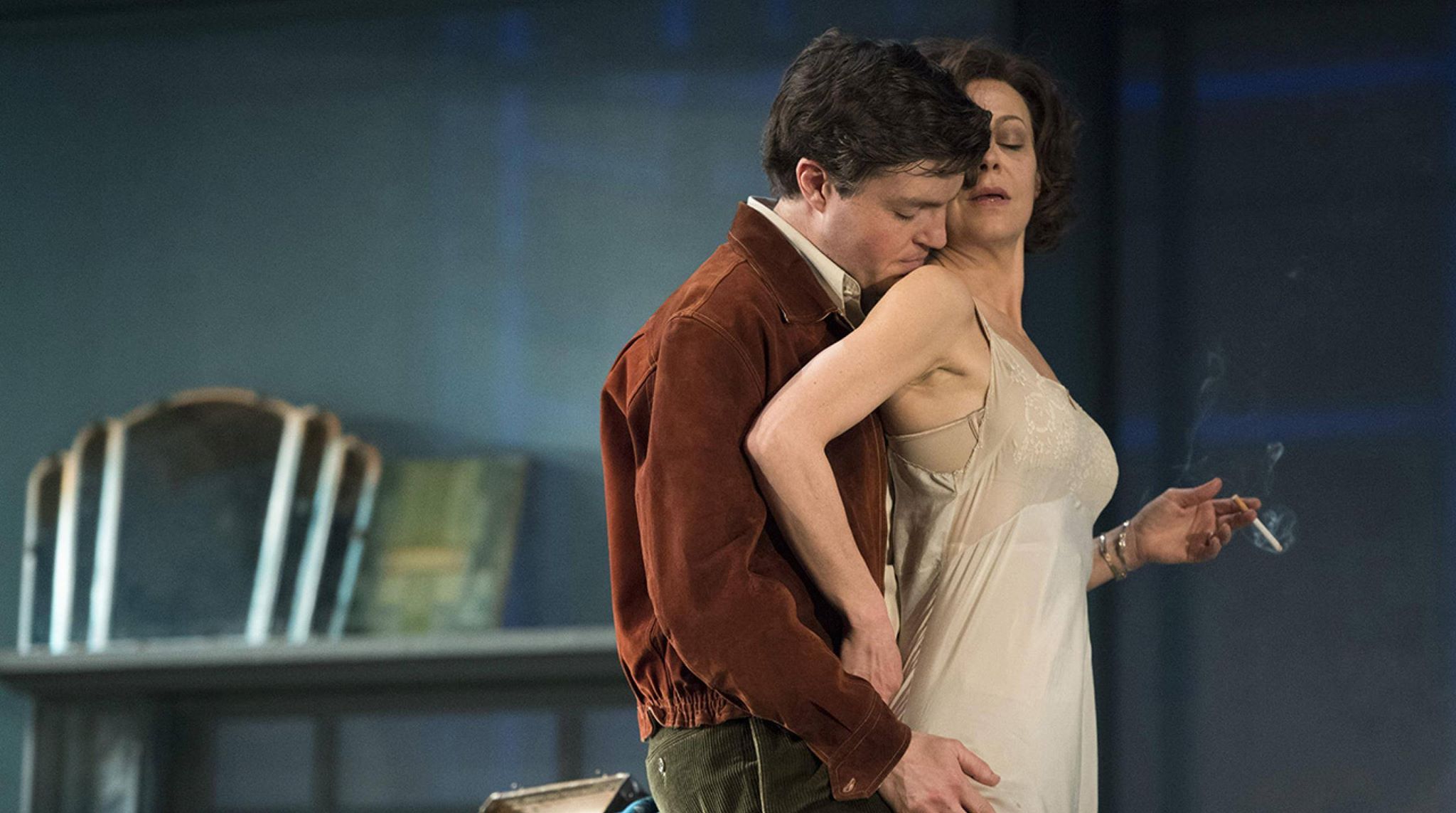 "Deep Blue Sea" Now Streaming for Free
Deep Blue Sea is a powerful portrait of a woman drowning in loneliness and longing in post-war Britain.
The play will be streamed as part of the UK National Theatre at Home initiative. Deep Blue Sea was written by Terence Rattigan and first performed in London in 1952. Several revivals followed this with the 2016 production being the latest. This production was directed by Carrie Cracknell and starred Helen McCrory (Peaky Blinders, Harry Potter) as Hester Collyer and Tom Burke (Strike, The Musketeers) as Freddie Page.
The play takes place in the course of one day and is centered on the life of Hester Collyer, who unsuccessfully attempts suicide at the beginning of the story. Having left her comfortable as the wife of a High Court judge, Hester has been pursuing a tempestuous affair with a former RAF pilot named Freddie Page. Passionate as he is, the young man is out of place in the post-war world and is unable to satisfy Hester's emotional needs. The play becomes a microcosm of life in 1950s Britain as well as an exploration into the depths of a woman's loss, loneliness, and longing.
The stream will be available on the National Theatre's Youtube Channel from July 9 at 7pm (London time) to July 16.
Deep Blue Sea is the most recent in the National Theatre's illustrious lineup of productions that have streamed since April following Les Blancs, A Midsummer Night's Dream, Small Island, The Madness of George III, Coriolanus, This House, A Streetcar Named Desire, Barber Shop Chronicles, Antony and Cleopatra, Frankenstein, Twelfth Night, Jane Eyre, Treasure Island, and One Man, Two Guvnors.
Before the show streams, viewers can watch a conversation with Helen McCrory about the challenges and rewards of her role.
Check out the trailer for Deep Blue Sea below:
Comments