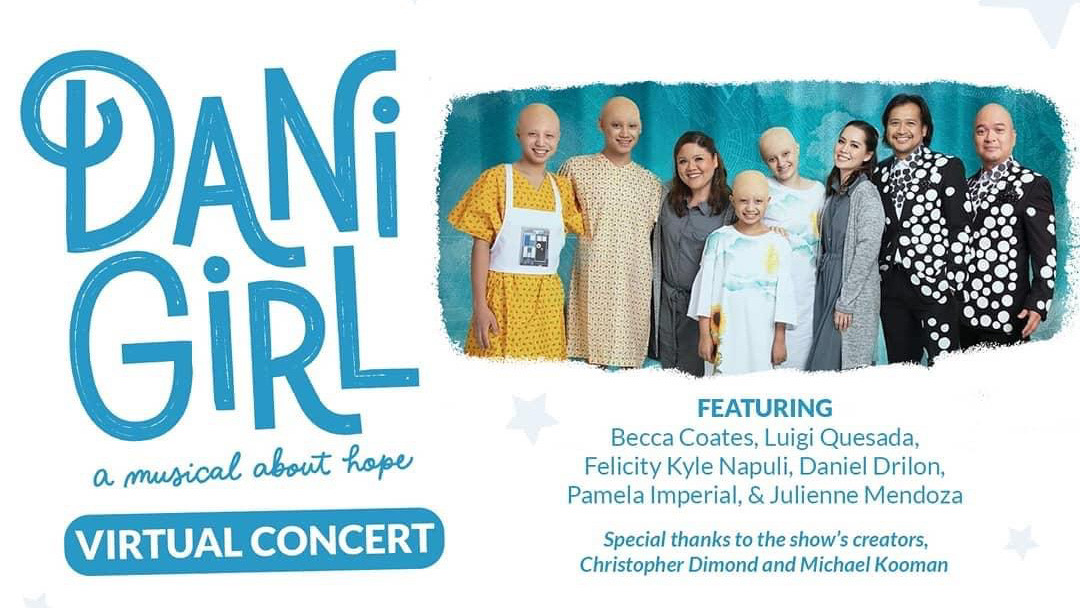 "Dani Girl" Songs to be Performed in Virtual Concert
Make-A-Wish Philippines, in partnership with The Sandbox Collective and 9Works Theatrical, presents a virtual fundraising concert featuring the cast of Dani Girl on its episode of GenieTV via its Facebook page on June 24, Wednesday, at 8:00 pm.
Dani Girl was last staged in August 2019 at the Carlos P. Romulo Auditorium. Written by Michael Kooman and Christopher Dimond, the musical celebrates the childlike innocence, wonder, imagination, courage and hope that people often forget and lose as full-fledged adults. Far from sitting back and letting her leukemia take over, nine-year old Dani, together with her best friend and guardian angel, set off on a whimsical quest to find her hair and figure out the answer to the question, "Why is cancer?".
The cast of The Sandbox Collective production, featuring Becca Coates, Felicity Kyle Napuli, Luigi Quesada, Daniel Drilon, Pamela Imperial, and Julienne Mendoza, will be returning to perform songs from the musical and share stories about hope. 
The GenieTV Online Series is a project initiated by volunteers to raise awareness and funds for Make-A-Wish Philippines, which grants the wishes of children with critical illnesses to give them hope, strength and joy. GenieTV, in partnership with BXTRA Philippines, streams on Make-A-Wish Philippines Facebook page www.facebook.com/MakeAWishPhilippines,
Comments