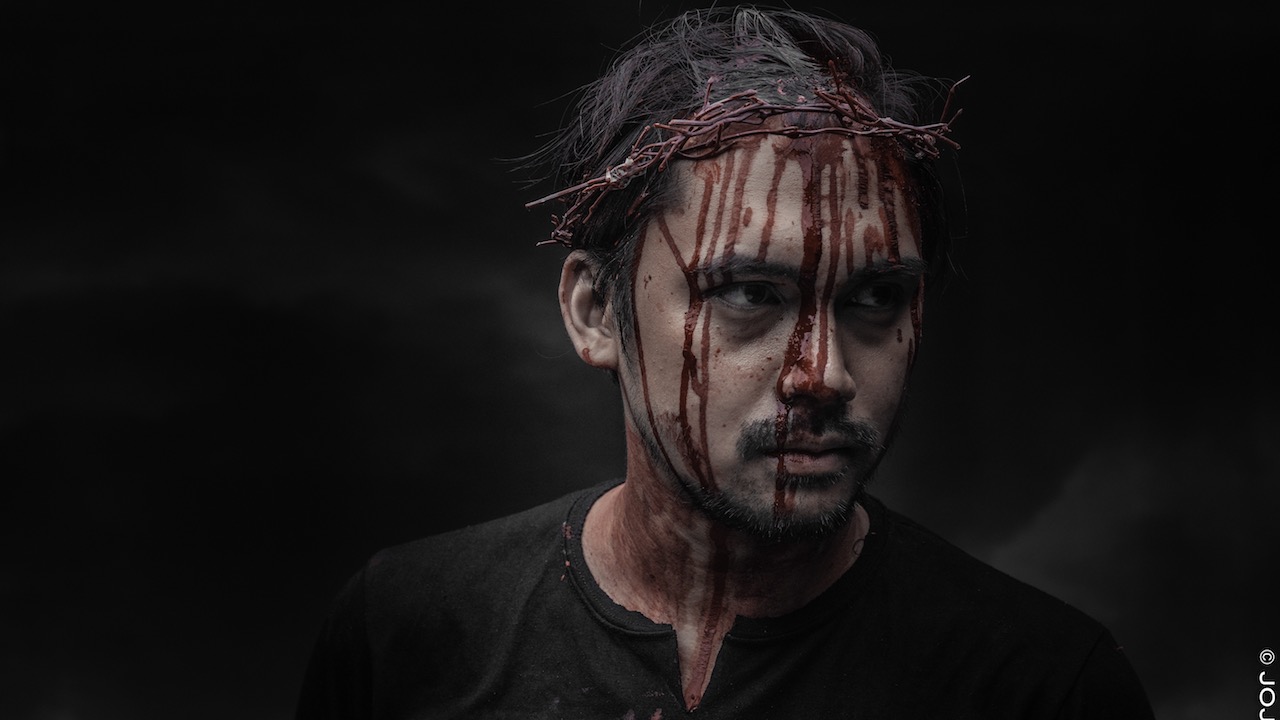 "Coriolano" is the Latest William Shakespeare Adaptation
Tanghalang Pilipino is set to stage "Coriolano", a Filipino adaptation of Shakespeare's "Coriolanus", translated by Guelan Varela-Luarca.
"Coriolano" is the 9th Shakespeare production to staged by the company since its founding in 1987. Most recently produced was "Pangarap sa Isang Gabi ng Gitnang Tag-araw", a Filipino adaptation of Shakespeare's A Midsummer Night's Dream, translated by National Artist Rolando Tinio and directed by Carlos Siguion-Reyna in 2016. Siguion-Reyna comes back to Tanghalang Pilipino to direct "Coriolano".
Admired for his valor and military supremacy, but criticized for his resentment of the people that he actually serves, "Coriolano", re-examines the life of the complex, titular character.
"I was attracted to it because the complexity of the situation in the play reflects what's going on dito ngayon," shares Siguion-Reyna. "We all want human rights, democratic rights for everybody, but on the other hand, gusto ng order and control. So there are conflicting values on both sides, on both ends."
He says that the challenge is presenting the humanity and abuses of both sides– the democratic and the authoritarian, of fascism and democracy.
"At least as far as the political level of the play goes, on both sides, they're both earnest, they're both sincere sa kung ano iyung pinaglalaban nila. May mga abuso on both ends, at may humanity, at meron talagang idealism din on both ends. It's a complex issue best presented in its full form, giving both equal weight… hopefully to make us ask questions about how to proceed forward with similar challenges facing us now."
Dramaturg Judy Ick, who confirms that this is the first time that the material will be staged in the country, believes that it is that particular ambiguity that will resonate with the audience. "Unlike Shakespeare's other tragedies, where good and evil are clearly marked out, in this one, it isn't. Kids today grow up in a world where they don't know who the good guys and the bad guys are either."
Marco Viaña, one of the senior members of the Tanghalang Pilipino Actors Company, plays Coriolano. Brian Sy plays Coriolano's arch-enemy and military counterpart, Aufidio, while Sherry Lara and Frances Makil-Ignacio alternate as Coriolanus' mother, Volumnia. Joining them are Jonathan Tadioan (Menenio), JV Ibesate (Sicinio), Doray Dayao (Bruto), and the Tanghalang Pilipino Actors Company.
Ohm David (Set Design), Bonsai Cielo (Costume Design), TJ Ramos (Sound Design), Dennis Marasigan (Lighting Design), and Remus Villanueva and Brian Sy (Fight Choreography) complete the show's creative team.
The show will run from February 22 until March 16 at the CCP Little Theater.
You can buy tickets HERE.
Comments