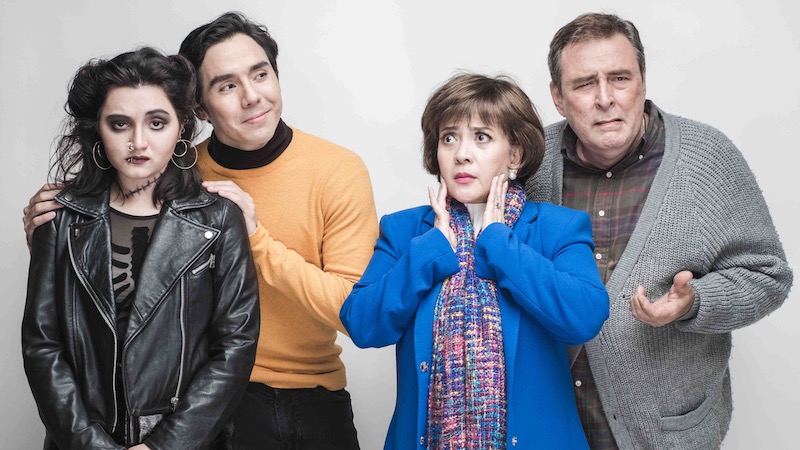 Comedy Play "Father's Day" is a Tribute to Imperfect Families
Written by Eric Chappell, "Father's Day" is a comedy that pays tribute to imperfect families. It is Repertory Philippines' second offering for its 2019 season.
One unassuming winter evening, Henry Willows receives an unexpected visit from his estranged son, Matthew, and his goth girlfriend, Christine. Still bitter from the divorce that tore his family apart, Henry treats them unkindly. After discovering that Matthew has run away however, he decides to call his ex-wife, Sue, resulting in an uneasy family reunion. When it is revealed that the sixteen-year-old Christine may be pregnant, it prompts Henry and Sue to recall their past, prodded on by the mischievous and conniving Matthew, who wishes to see his parents together again.
Though filled with no-holds-barred dialogue and savage comebacks, Father's Day is a touching story about how family sticks together no matter what. The play stars Miguel Faustmann as Henry Willows, Andres Borromeo as Matthew Willows, Liesl Batucan as Sue, and real-life sisters Rebecca and Rachel Coates alternating as Christine. Baby Barredo is set to direct the production.
"Father's Day" will run from March 22 to April 14 at the Onstage Theater of Greenbelt 1.
You can buy tickets HERE.
Comments