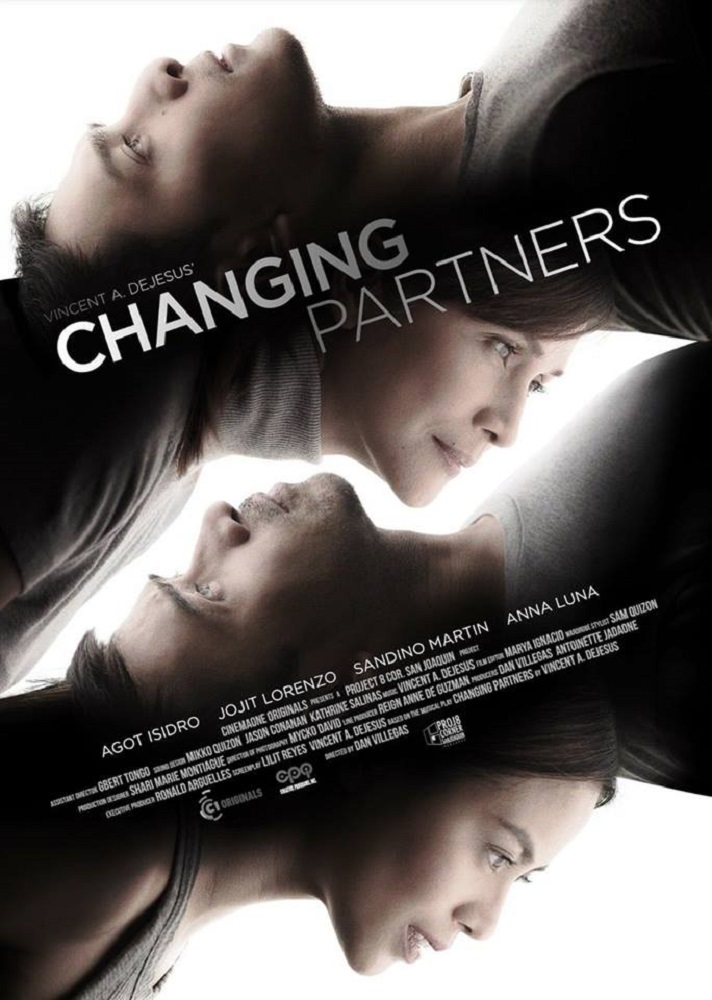 'Changing Partners' Gets Commercial Film Release
After bagging eight awards at the 2017 Cinema One Originals Festival, the musical film Changing Partners is coming back to cinemas nationwide beginning January 31.
The film, which moved from stage to screen, won the Audience Choice Award, Best Direction for Dan Villegas (tying with Giancarlo Abrahan for Paki), Best Actress for Agot Isidro, Best Actor for Jojit Lorenzo, Best Ensemble Acting, Best Music for Vincent de Jesus, and Best Editing for Marya Ignacio.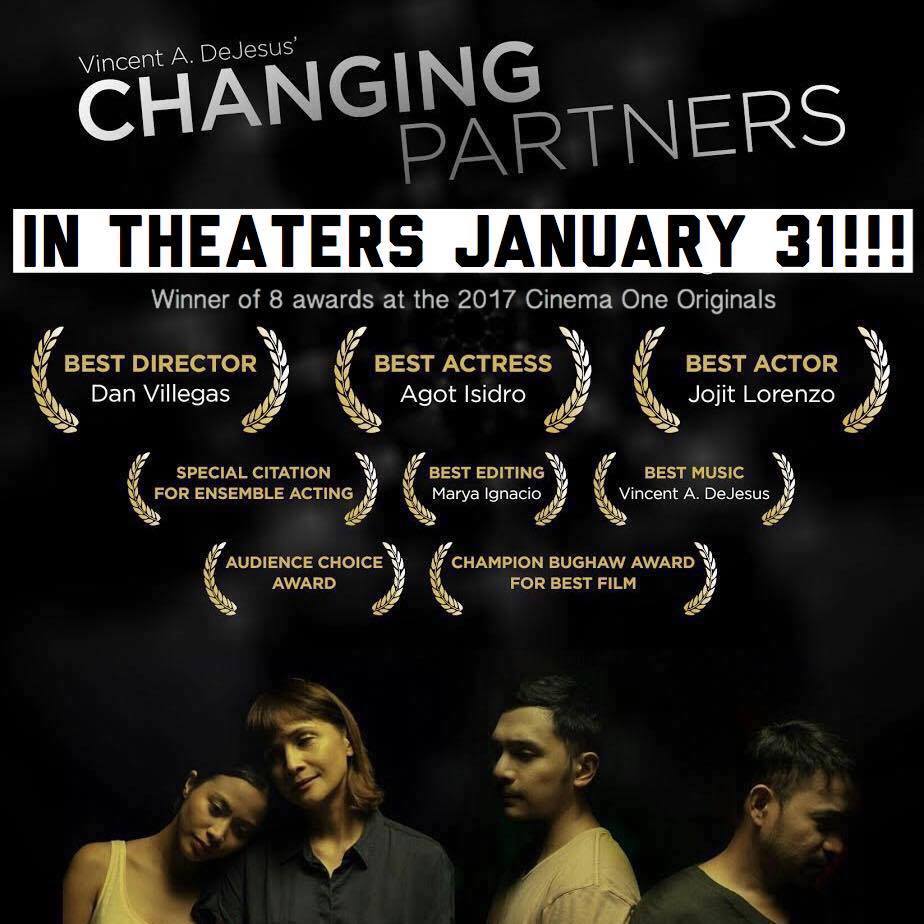 Changing Partners is a torch musical that explores the alchemy of relationships and questions the nature of fidelity and the complex issues partners face regardless of gender. The film stars Agot Isidro, Jojit Lorenzo, Anna Luna, and Sandino Martin. The film is produced by Dan Villegas and Antoinette Jadaone.
Comments