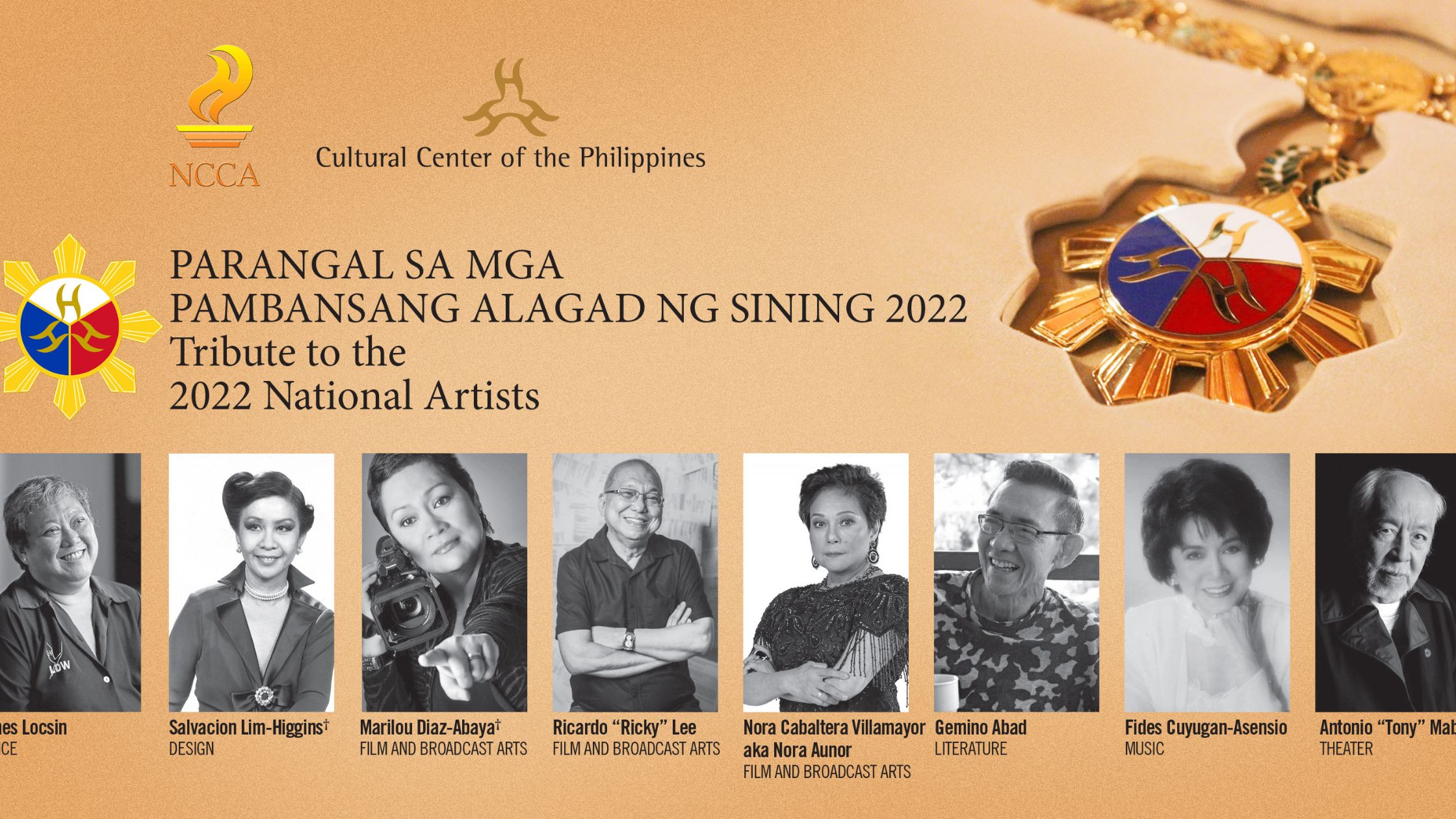 CCP Stages Tribute for 2022 National Artists
Earlier this month, eight artists had been proclaimed as National Artists including Tony Mabesa for theater, Agnes Locsin for dance, Ricky Lee for Film and Broadcast Arts, Nora Aunor for Film, Gemino Abad for Literature, Marilou Diaz-Abaya for Film and Broadcast Arts, Fides Cuyugan-Asensio for Music, and Salvacion Lim-Higgins for Fashion Design.
To celebrate these individuals, a tribute will be staged at the CCP's Main Theater on June 29, 2022 from 5PM.
It's a free event, with tickets for the public to be given starting 3PM at the CCP Ramp.
The National Artist Award is given every three years in the month of June. It is jointly administered by the National Commission for Culture and the Arts (NCCA) and the Cultural Center of the Philippines (CCP). The choice of who is conferred into the Order of National Artists comes from recommendations by both institutions.
Comments