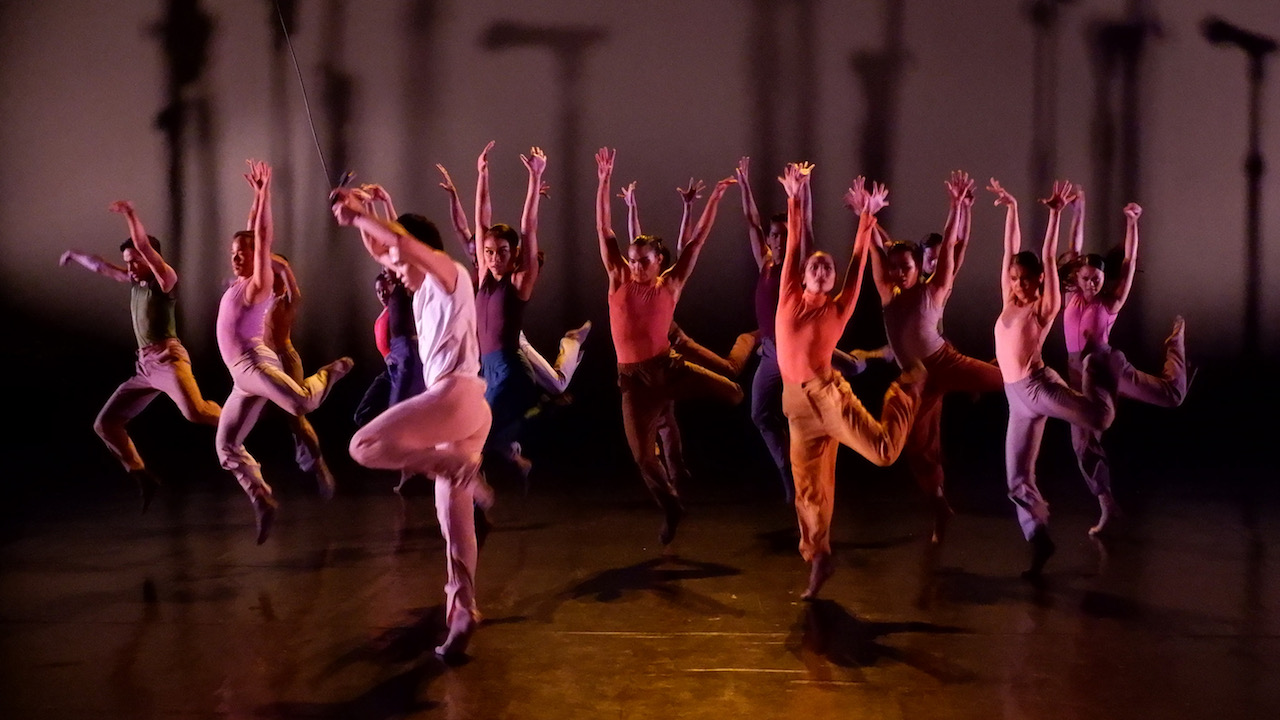 CCP Dance Series (Live!) Releases 2022 Line-Up
The CCP is launching the CCP Dance Series (Live!) beginning this September. The new initiative will have a line-up of classics, collaborations, and fresh choreography featuring the artists from National Artist for Dance Alice Reyes' new dance company, Alice Reyes Dance Philippines, and CCP's Professional Artist Support Program (PASP), previously the Professional Dance Support Program (PDSP), which was spearheaded by CCP Chair Margarita M. Floirendo and CCP President Arsenio J. Lizaso. All productions will be held at the CCP Main Theater.
The first production is Pulso Pilipinas I, which will run from September 23 to 24. Through the CCP Arts Education Department, the show features select Regional Dance Training Program grantees who have been mentored by professional dancers of the PASP over the course of the pandemic. This dance production brings regional dance students and professional dance artists to the CCP, performing choreographic works that include "The Company" by Alice Reyes, "Moriones" by National Artist for Dance, Agnes Locsin, "We Men" by Lester Reguindin, "Asong Ulol" by Denisa Reyes and "Mamang Kutsero" from Edna Vida's "Ensalada."
It will be followed by Pulso Pilipinas II: Alay Nina Alice at Agnes, running from September 30 to October 2. Two living National Artists For Dance, Alice Reyes and Agnes Locsin, present a mixed program of their iconic works, featuring Agnes Locsin's "Igorot," "Moriones," "Elias at Salome," and Alice Reyes' "Carmina Burana."
The next production is Premieres and Encores, a collaboration between the CCP and the French Embassy as part of the 75th Anniversary of the diplomatic relationship between France and the Philippines. It will feature pieces by renowned French choreographer, Redha Benteifour, as well as acclaimed works by Filipino choreographers John Ababon, AL Abraham, JM Cabling, Lester Reguindin, and Erl Sorilla. It will be running from October 28 to 29.
The final production in the 2022 line-up, which will run from December 2 to 4, is Puso ng Pasko, the first full-length, all-Filipino Christmas ballet. It is an expansion of the 2020 dance film production, Tuloy Ang Pasko, which follows the memories of Lolo Val, who now lives in California. His memories, dating back to the '70s, show how he and his barkada would celebrate Christmas in the most Filipino way.
Conceptualized by Ronelson Yadao, with musical arrangements by National Artist for Music Ryan Cayabyab, the show features scenes of the Simbang Gabi, with Bibingka and Puto Bumbong, and plazas decorated with big parols and Christmas decorations. It also brings the audience to different fiestas across the Philippine islands in celebration of Filipino regional festivities. All these memories, told in song and dance, are passed on by Lolo Val to his granddaughter, Angelita.
Comments