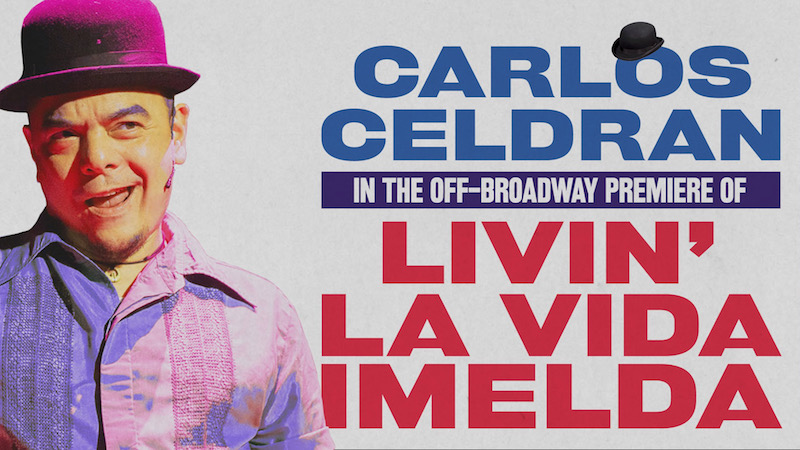 Carlos Celdran's "Livin' La Vida Imelda" to Stream Online
Livin' La Vida Imelda, Carlos Celdran's one-man show that takes a look at the inimitable life of Imelda Marcos, will be streaming online.
The streamed performance was recorded Off-Broadway in 2014, produced by the Ma-Yi Theater Company and directed by Ralph Peña, who also serves as the company's Artistic Director.
It will be available only from June 17-30, 2020, or until 6,986 totals views is reached — whichever comes first, at the company's website. This comes after the company's streaming of The Romance of Magno Rubio, featuring Art Acuña, Antonio Del Rosario, Ramon De Ocampo, Ron Domingo, and Jojo Gonzalez.
Livin' La Vida Imelda started out as a walking tour of the Cultural Center of the Philippines complex in 2002. In 2009, it was transposed into a theater piece in collaboration with Kapisanan Center for Arts and Culture in Toronto. The theater version has been performed locally at the Silverlens Gallery, Pineapple Lab, and the CCP, and internationally at the Twist Gallery (Toronto), The Ontario College of Art and Design (Toronto), The Cinematek (Copenhagen), Art Dubai (UAE),  The Henry Hotel Cebu & Cebu Country Club (Cebu), and produced by Ma-Yi Theater Company on the off-Broadway stage at Clurman Theater on Theater Row (New York City).
Carlos Celdran passed away last year in Madrid, Spain while in exile. Celdran was an artist and an activist, using performance art to advocate for Reproductive Rights inside Manila Cathedral in 2003. That act landed him in jail because he "offended religious feelings." By August 2018, his case made it to the Philippine Supreme Court, which upheld the conviction. On February of 2019, rather than face the dangerous prospect of prison time in Manila, he flew to Madrid, Spain, where he died on October 8, 2019.
Comments