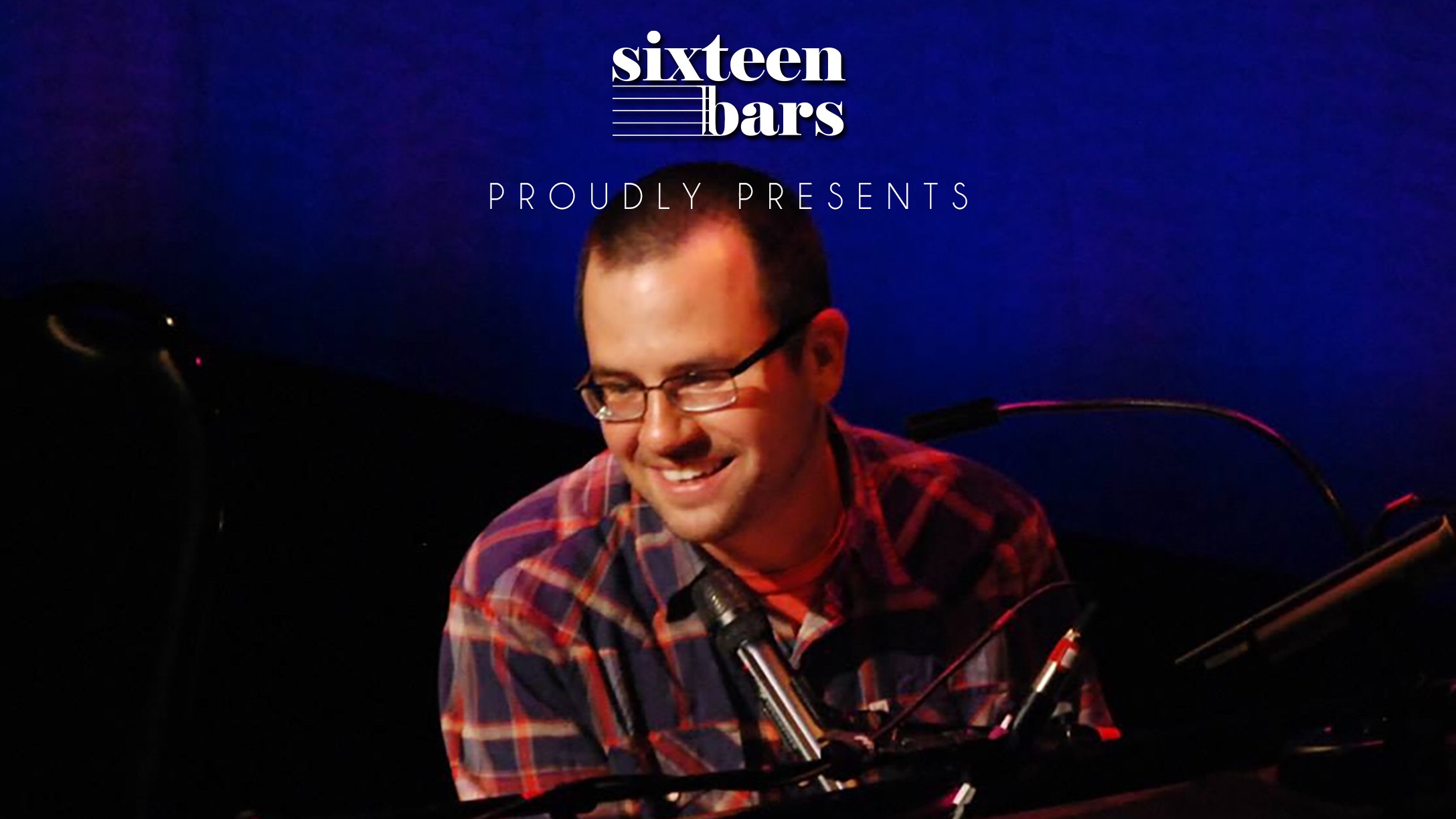 Brian Lowdermilk Holds One-Night-Only Concert with Young Filipino Theater Performers
SHUT UP AND LISTEN!
In addition to teaching a series of masterclasses for both Songwriting and Song Interpretation during his visit to Manila in June, Brian Lowdermilk (half of the powerhouse New York-based contemporary musical theatre composing duo Kerrigan & Lowdermilk) is also teaming up with Sixteen Bars for a one-night-only concert experience featuring Lowdermilk working with some rising talents in the Metro Manila musical theater scene.
The concert will feature some of the most iconic music from the Kerrigan & Lowdermilk songbook, as well as new songs from Lowdermilk's current online solo project, "From B".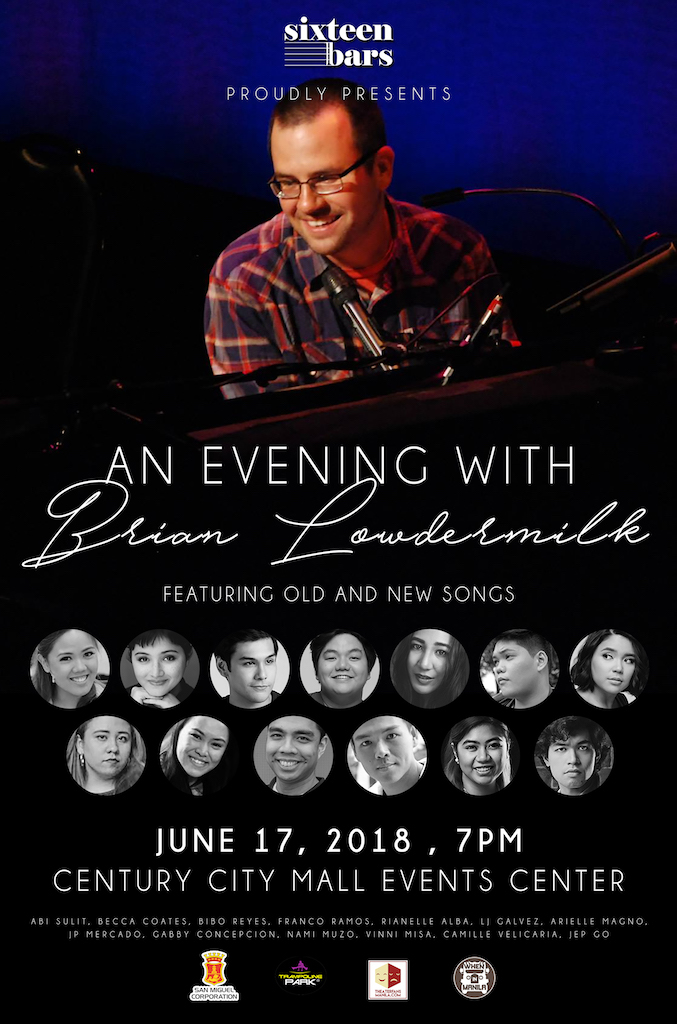 The cast of young performers includes Becca Coates (Repertory Philippines' Agnes of God , Snow White and the Seven Dwarfs), Franco Ramos (Repertory Philippines' Hair, choreography for Ateneo Blue Repertory's Real-Life Fairytales and RENT), Bibo Reyes (Upstart Productions' Spamalot, Atlantis Theatrical's Matilda ), Abi Sulit (PETA's Rak of Aegis, Culture Shock Productions' Sa Wakas, musical direction for Ateneo Blue Repertory's RENT), Rianelle Alba (Ageless Passion, direction for Short & Sweet's Woman's Work, Sixteen Bars), Gabby Concepcion (Trumpets Playshop's Always Upon a Time), LJ Galvez (Ateneo Blue Repertory's Real-Life Fairytales and RENT, Sixteen Bars), Jep Go (Artist Playground's I Remember a Boy), Arielle Magno (Resorts World Manila's Chitty Chitty Bang Bang , Sixteen Bars), JP Mercado (Artist Playground's Ganito Ang Pinangarap Kong Kasal), Vinni Misa (Repertory Philippines' Pinocchio), Nami Muzo (Sixteen Bars' Audition Blues), and Camille Velicaria (Repertory Philippines' Beauty and the Beast).
This one-night event will take place at the Century City Mall Events Center on June 17, 2018, 7:00 PM .
Tickets are at PhP 500 each.
For inquiries and reservations: 0915 377 3575 / 0917 315 0090
You can buy tickets HERE.
Comments