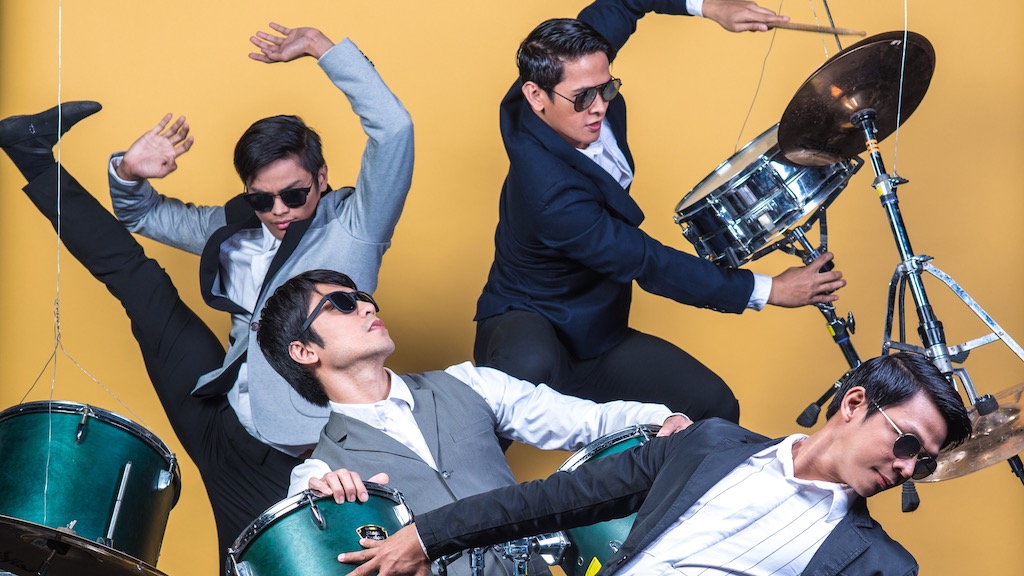 Ballet Meets 'The Beatles' in "Deux"
Ballet Manila closes its 23rd Season with 'Deux', a twinbill production that features a classical and a contemporary piece. Les Sylphides (Chopiniana) is a romantic ballet featuring the music of Frederic Chopin, and The Winding Road is a contemporary ballet by Martin Lawrance (Rebel, Amid Shadows, Aria, Misfit or Maverick) set to the music of The Beatles.
The company last danced Les Sylphides around 18 years ago, while The Winding Road is making its world premiere this March. "It was a perfect match," says Artistic Director Lisa Macuja-Elizalde. "Something old… something new… something classical… something contemporary… that's Deux!"
According to Macuja-Elizalde, Lawrance will be using 12 songs from The Beatles– 'The Long and Winding Road', 'Sgt. Pepper's Lonely Hearts Club Hand', 'I Saw Her Standing There', 'Here, There and Everywhere', 'Something', 'She's Leaving Home', 'Girl', 'She Loves You', 'Fool On the Hill', 'Hard Days Night', 'Come Together', and 'I Want to Hold Your Hand.'
"It's about a girl who falls in love with a boy and leaves her parents to get married. It's a romance. There's going to be a stag party. A wedding scene. It's a touching story also of how a mom and dad have to deal with their daughter leaving home and getting married."
Ballet Manila's entire company, including its second company and trainees, will be dancing in the production. Dancers who have featured roles in Les Sylphides include Nicole Barroso (11th Waltz), Rissa May Camaclang (Prelude), Joan Sia/ Abigail Oliveiro (7th Waltz), and Elpidio Magat/ Romeo Peralta/ Mark Sumaylo (The Poet).
Dancers who have featured roles in The Winding Road are Pearl Dames (Girl), Sean Pelegrin (Husband), Rudy De Dios (Father), Joan Sia (Mother), and Romeo Peralta (Best Man).
Also included in the program are two featured Pas De Deux– Flames of Paris and Diane and Acteon. Asian Grand Prix and CCP National Ballet Competition Gold medalist Brian Sevilla and Silver medalist Rafael Perez, together with Sayaka Ishibashi, will dance the former, while Jasmine Pia Dames and Joshua Enciso, together with Jackson silver medalist Hyuma Kiyosawa and Jury Encouragement Awardee Nicole Barroso, will dance the latter.
The production will also feature Pas D'Action from La Bayadere, as well as an all male ensemble piece entitled Aramica, choreographed by Augustus Damian III.
'Deux' will run from March 2-3 and March 9-10 at the Aliw Theater.
You can buy tickets HERE.
Comments