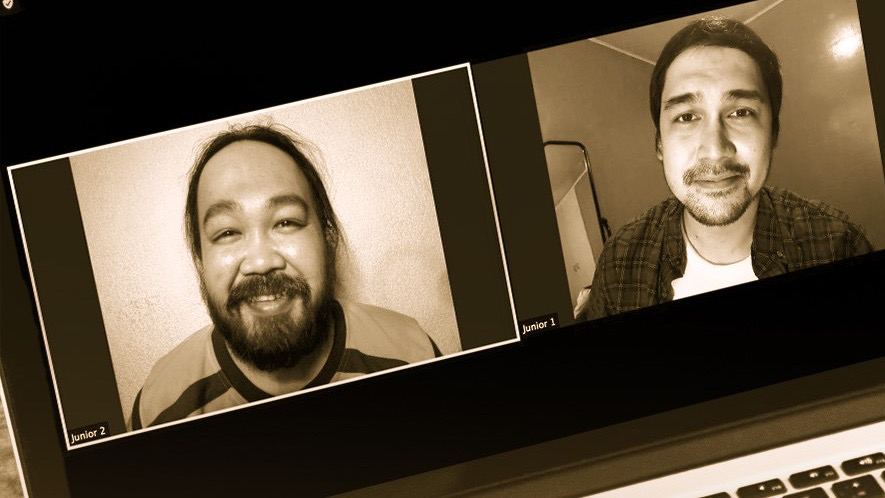 "Ang Dalawang Junior" Play to Stream
Ang Dalawang Junior, the third installment of Tanghalang Pilipino's Lolo Doc online series, will be streaming on the company's YouTube page starting on July 3.
Written by Layeta Bucoy and directed by Dennis Marasigan, this installment comes after the first two episodes, Lolo Doc, played by Tanghalang Pilipino's Artistic Director, Fernando "Nanding" Josef, and Lola Doc, played by Nora Aunor. Ang Dalawang Junior introduces two new characters, played by Tanghalang Pilipino Actors Company Senior Members Jonathan Tadioan and Marco Viaña, as they recall unforgettable experiences with both Lolo and Lola Doc. Along the way, these memories become their cherished treasures as they go on with their lives in the midst of the pandemic.
Lolo Doc is a senior doctor whose dedication and commitment to saving people's lives during a pandemic take precedence over anything or anyone else, including his love for his own family and his own safety. Lola Doc, the wife of Lolo Doc, reluctantly takes a brief break from her duties as a frontliner in a Covid-19 hospital as she deals with consoling her grieving grandchildren for the loss of her husband, resolving her sense of guilt for not being able to save him, and attending to her patients who are on the brink of death.
The online production is part of PansamanTANGHALAN, a series of shows that the company will be releasing online.
Comments