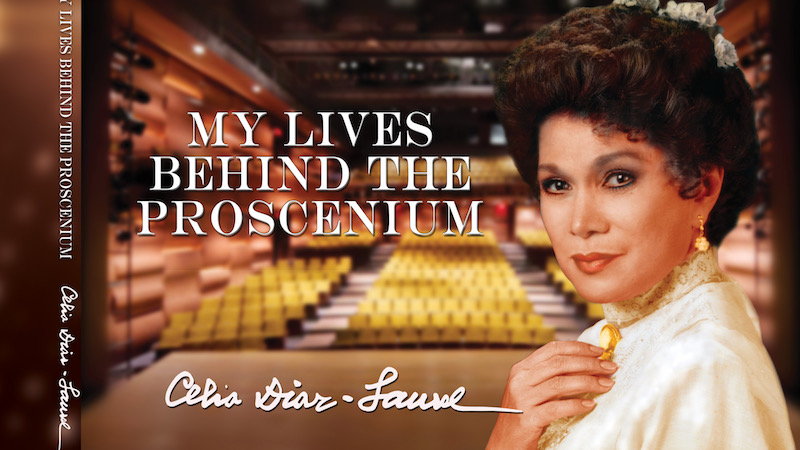 Actress Celia Diaz-Laurel Releases Book about Her Life in the Theater
Stage actress, theater production designer, and costume designer Celia Diaz-Laurel launches her latest coffee table book My Lives Behind the Proscenium on May 29 via Facebook Live, in time for her 93rd birthday.
The book provides insight into her life, the social milieu of her time, and the historical narrative of the early years of Manila theater and the people who were part of it.
She has had training in the Yale School of Drama and has performed with the Ave Maria Players, Manila Community Players, UP Dramatic Club, Dramatic Philippines, and Repertory Philippines. After performing for 52 shows with REP from 1968-1992, Celia went "offstage" and became the production and costume designer for 80 of the company's productions.
Celia has also authored several other books, consisting of a biographical coffee table book dedicated to her late husband, former Vice President Salvador "Doy" Laurel, as well as a historical and personal narrative about her grandfather Domingo Franco, who is one of the 13 martyrs executed at Bagumbayan.
She has also written about her life as a painter in the book The Colors of My Life, which featured
her portraits, still life images, and landscapes.
My Lives Behind the Proscenium is edited by Suzie Laurel-Delgado and Cocoy Laurel; Dulce Festin-Baybay (Editorial Consultant), Miriam R. Castillo (Project Coordinator), Sarah L. Sanz (Photo Editor), Nestor Amador Malgapo Jr. (Book Design and Cover). Printed by GA Printing.
For book reservations and inquiries, contact Miriam Castillo at 0918-4110804 or Jenn at 88697298 from 1pm – 5pm. Online orders can be placed during her Facebook Live launch on May 29, 4pm over at her Facebook page.
Comments