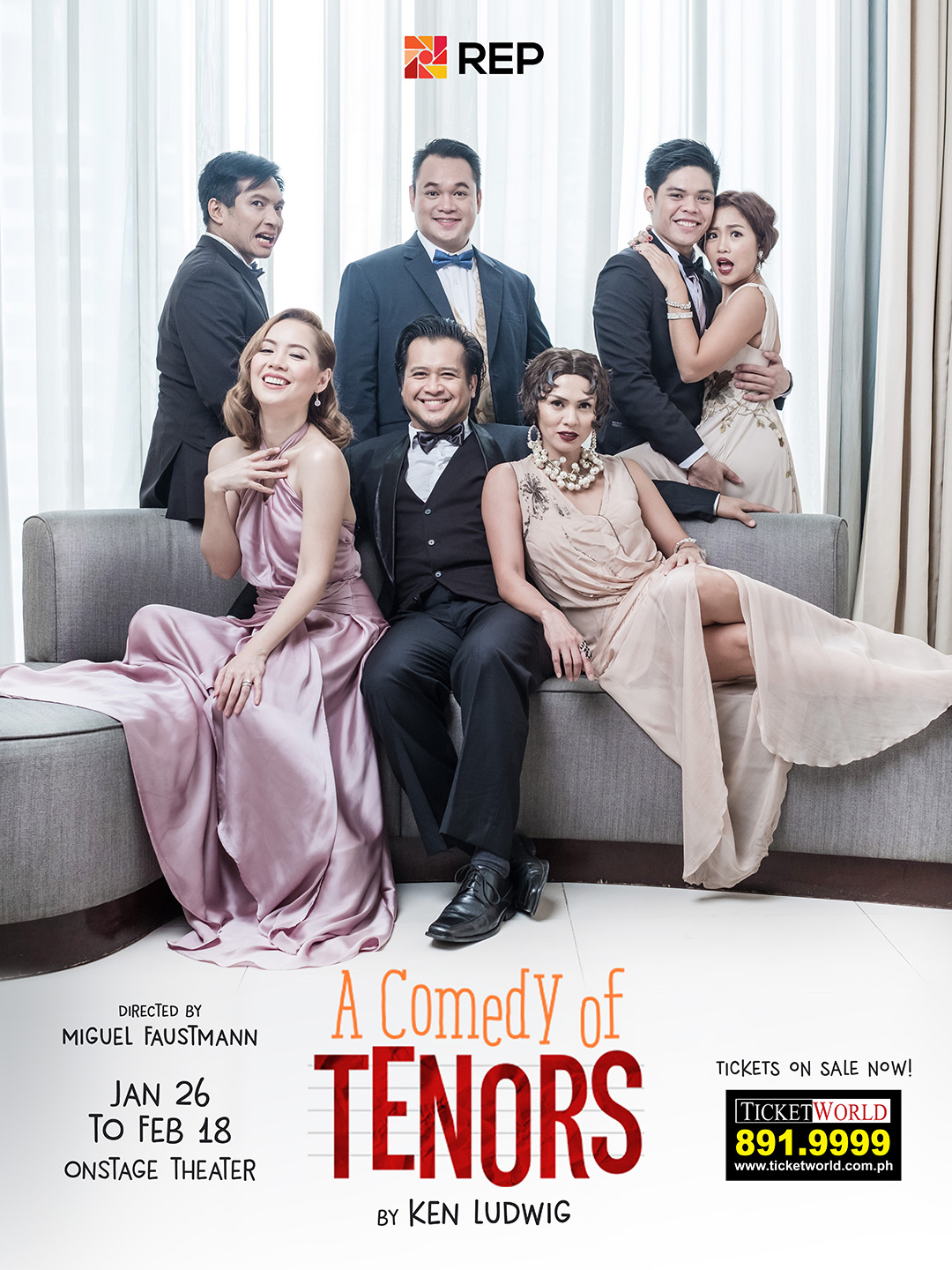 'A Comedy of Tenors' Opens REP's 2018 Season
Repertory Philippines (REP) opens the curtains to its 2018 season with the craziest cast of characters in A Comedy of Tenors from January 26 to February 18 at the Onstage Theater in Greenbelt 1, Makati City. This hilarious operatic farce takes audiences to a hotel suite in Paris where comical individuals get into rollicking misadventures.
The sequel to comedic genius Ken Ludwig's Tony Award-winning Lend me a Tenor, A Comedy of Tenors is set in the glamor of 1930's Paris where an opera producer attempts to put on the concert of the century. But as opening night draws near, the Italian opera superstar suddenly goes missing. While his hotblooded wife, their daughter and her lover, a frazzled assistant, the harassed producer and three tenors with huge egos cause chaos on catastrophic levels!
With flaring tempers, mistaken identities, secret romances, and all kinds of misadventures in one hotel suite, will the show go on? Find out in REP's A Comedy of Tenors directed by theater veteran Miguel Faustmann and starring Lorenz Martinez, Shiela Valderrama-Martinez, Noel Rayos, Jeremy Domingo, Issa Litton, Arman Ferrer, and Mica Pineda.
You can buy tickets HERE.
Comments