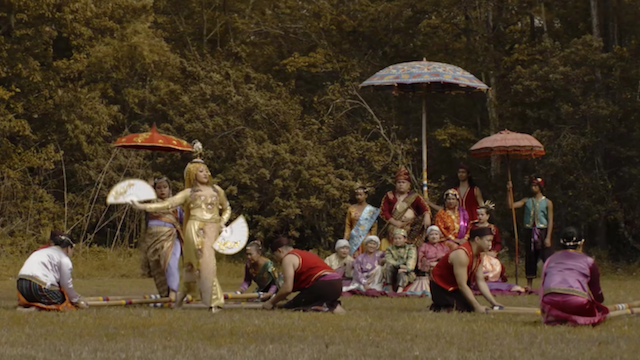 8 Types of Dances in the Philippines
Today is International Dance Day.
This global commemoration was founded in 1982 by the Dance Committee of the International Theatre Institute (ITI) and it aims to celebrate the universality of dance as an art form that crosses all political, cultural, and ethnic barriers. April 29 was also chosen because it is the birthday of  Jean-Georges Noverre (1727-1810), the creator of modern ballet. This celebration is also meant as a wake-up call for governments and institutions to recognize the importance of dance to national culture and its potential for economic growth. 
Dance has been bringing people together in Philippine theater for centuries, with this performing art being showcased on stage as early as the Spanish period. Long before there were formal stages, folk dances were being performed in villages or even in open fields, delighting audiences from different communities. 
Philippine dance has evolved over the years, integrating elements from Western and Asian culture into its native roots. Like any art form, dance imitates life and adapts to the many changes in our history and traditions. The stage has been enriched by the diversity of our dance, reflecting the color and complexity of human experience and telling all kinds of stories. 
We've got dances for almost every occasion from religious festivals and harvest celebrations to war preparations and elaborate courtship rituals. Filipino dances are also particularly challenging not just because of the elaborate choreography but also because of the creative use of native materials such as bamboo and coconut shells or other items like glasses and candles.
In celebration of International Dance Day, we've put together a short and by no means exhaustive list of some of the dances that dazzle Philippine theater audiences:
1. Tinikling
Tinikling
is a well-known folk dance that involves dancers stepping over and between two bamboo poles that are being beaten, tapped, and slid on the ground. It requires a great deal of coordination and rhythm in order to avoid injury and makes for a very dynamic performance. The dance originated in Leyte and the name is a reference to the
tikling
birds that walk between grass stems, run over tree branches, and dodge bamboo traps set by farmers. This dance is even taught all over the United States, with the younger generation adding their own modern twist to it. 
2. Singkil

Singkil
originated in Lake Lanao, Mindanao and is based on the story of Darangen, the pre-Islamic Maranao interpretation of the ancient Hindu epic, the Ramayana. The dance tells the story of the rescue of Princess Gandingan by Prince Bantugan. The dance means "to entangle the feet with disturbing objects such as vines or anything in your path," symbolizing the difficult journey of the characters in the epic. 
Similar to the tinikling, the lead dancer manipulates either fans, scarves, or her hands while she steps in and out of closing bamboo poles arranged in either a parallel, rectangular, or criss-cross fashion. 
3. Cariñosa

The
cariñosa
originated in Panay Island and comes from the Spanish word meaning "loving or affectionate." The dance was popular during the colonial era and has elements of the Spanish dance
bolero
or the Mexican dance
jarabe tapatio
. Dancers are typically attired in a Maria Clara gown or Barong Tagalog or sometimes the
patadyong kimona
and
camisa de chino
. As an elaborate courtship dance, the c
ariñosa
involves the creative use of a fan or handkerchief.
4. Binasuan
Binasuan
is another folk dance that requires an impressive degree of balance, as the name itself means "with the use of drinking glasses." Dancers must balance glasses filled with rice wine on their heads as they move very carefully as any misstep may lead to disaster. This folk dance originated in Bayambang, Pangasinan and is usually performed at weddings or festivals. The dance begins with everyone moving in unison and then eventually breaks into smaller groups.
5. Pandanggo sa Ilaw
Pandanggo sa Ilaw
is a folk dance that originated in Lubang Island, Mindoro and was influenced by the Spanish
fandango
. This dance requires dancers to balance three glasses with candles or oil lamps inside, one on their head and one on each hand. The dance became popular among the
ilustrados
during the Spanish period and then it was later adapted among local communities. The dance is still performed as part of rituals for religious processions around the country.
6. Maglalatik
Maglalatik
is a folk dance usually performed by male dancers and which integrates the use of coconut shells. This is a mock war dance that depicts a battle over the highly-prized coconut meat. Dancers wear coconut shell halves on their hands and on their vests. The dance is performed by hitting the shells in time to a fast drumbeat.
Maglalatik
is typically performed during the religious procession of Biñan, Laguna as an offering to San Isidro de Labrador, the patron saint of farmers.
7. Ballet

European classical ballet was introduced to the Philippines in the early 20th century as
international acts
such as the Lilliputians with their "ballet girls" and the Baroufski Imperial Russian Circus showcasing their ballerinas. In 1922, Russian prima ballerina  Anna Pavlova graced the Manila Grand Opera House and encouraged local girls to study ballet. Several ballet companies have since been established in the country, performing both classical ballets like
The Nutcracker
and
Don Quixote
,
and Philippine-inspired ballets like
Itim Asu
and
Awitin Mo At Isasayaw Ko.
8. Jazz

Philippine contemporary dance has evolved into many forms and some difficult to limit to a specific genre. Jazz dance is an
umbrella term
that can refer to several dance styles including  tap, ballet, jazz music, and African-American rhythms and dance. If we're talking jazz music, the Philippines was once known as the "
Jazz Capital of Asia"
with bands and singers attracting visitors from all around the continent. Also interesting to note is that tomorrow, April 30, is UNESCO's
International Jazz Day
. Jazz is also a key element of musical theater choreography as it is interwoven with other dance styles to better tell the story of a musical.
Comments