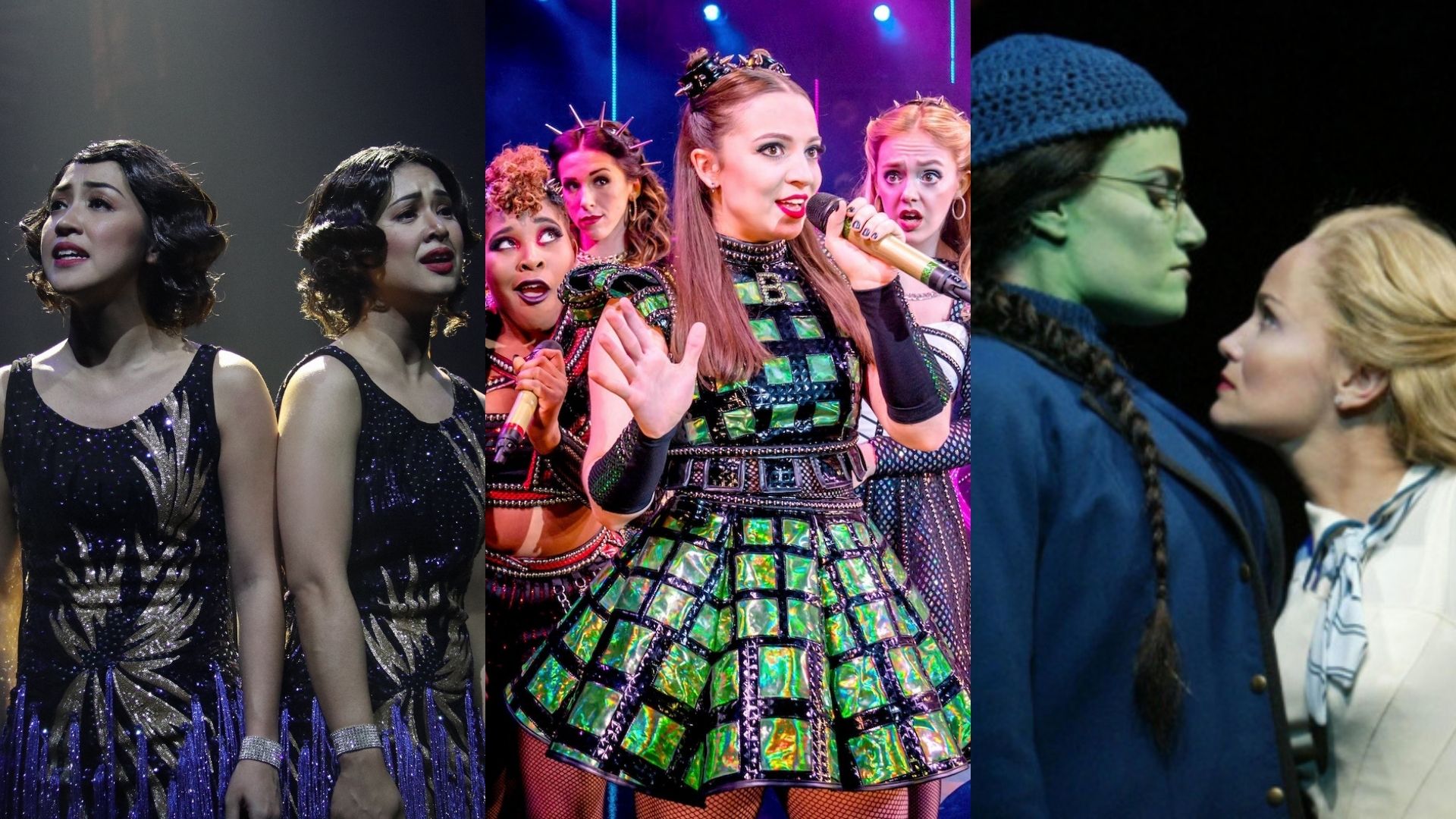 8 Female Friendships in Broadway Musicals
In a world built for men, only other women are best placed to understand each other's struggles and to better help each other through each hurdle. Thus, female friendships are uniquely powerful and many musicals have championed these empowering relationships. The stage has always showcased the rich and diverse array of female interactions as well as the different ways by which female characters have helped each other on their journeys.
Whether it's six amazing queens realizing their worth beyond the association with their infamous husband or conjoined twins reaffirming their vow to literally never leave each other's side, women on the stage have often sung passionately about how they have defied the odds and emerged triumphant, through the help of other women.
As a way of commemorating International Women's Day 2021, we've come up with a list of 8 Broadway musicals celebrating sisterhood and solidarity, and the memorable songs that brought these journeys to life.
1. Henry VIII's Wives, Six
The show starts out with six queens vying for the top spot in their band and competing with each other on who was the most loved wife of Henry VIII. But by the final five minutes, these wonderful women realize that they do not need to be defined by their husband and that they can forge their own historical legacies.
The triumphant celebration of their individual talents and their coming together at last takes place in the finale number, aptly titled "Six."
2. Ensemble, Mean Girls
High School can be pretty toxic for teenage girls, particularly for the characters in this musical based on that iconic film starring Lindsay Lohan and Rachel McAdams. The show focuses a lot on the way high schoolers tend to box each other into stereotypical categories and how kids try to adjust their personalities in order to be popular.
For all the bitter rivalries and backstabbing, the musical does end on a hopeful note, with the main character realizing that everyone is "real and rare" and reconciling with the "mean girls" who had been determined to destroy her. All the characters celebrate their worth and come together in the uplifting song, "I See Stars."
3. Ensemble, Bring It On
Another musical based on a film that features High School rivalries but specifically in the world of competitive cheerleading. Again, the characters start out as enemies, determined to put each other down but by the end of the show, they all come together as friends, cheering and dancing their way to the national championships in the big finale number, "I Got You."
Fun fact: This was one of Lin-Manuel Miranda's shows in between his Tony Award-winning hits In the Heights and Hamilton.
4. Jo & her sisters, Little Women
Louisa May Alcott's classic story of the March sisters has always been adapted in various media because of the heartwarming relationships between the sisters. Despite the differences in their personalities and dreams, the March girls always come together to support each other through every crisis.
Even as they recover from a tragic loss, the sisters find strength in their love for each other, a realization that the main character Jo, comes to as she sings "The Fire Within Me."
5. Celie & Shug Avery, The Color Purple
The Color Purple is an extremely heavy show but with an inspiring theme nonetheless and a heroine worth championing because of her admirable triumph over many adversities. 
Celie finds the strength and courage to stand up to her oppressor and to affirm her self-worth through the love of her sister Nettie and her friendship with the jazz singer, Shug Avery. In the show's title song, "The Color Purple," Shug and Celie sing powerfully about the simple joys that can be found even in a hard life.
6. Deloris & the nuns, Sister Act
Deloris Van Cartier had dreams of fame and fortune but because of a series of mishaps, she finds herself literally cloistered to save her life. But as she teaches the nuns of The Holy Order of the Little Sisters of Our Mother of Perpetual Faith to find their voices, she realizes that there can be another path to the stardom she seeks.
She finds a new family in her sisters as well as the courage to pursue a different kind of dream. All this is captured in the title song of the show itself, "Sister Act."
7. Daisy & Violet, Side Show
Based on the lives of 1930s stage performers and conjoined twins, Daisy and Violet Hilton, Side Show tackles their unique journey as they try to balance their desires for fame and love. 
The twins may want different things but, when other people in their lives disappoint them, they realize and affirm that they will always have each other, singing of their unwavering love in "I Will Never Leave You." (Because also, they literally can't anyway.)
8. Elphaba & Glinda, Wicked
We simply cannot end this list without one of the most iconically complex female friendships ever put on the stage. No one will ever forget the "gravity-defying" (pun intended) journey that brought together the two witches of Wicked. Like many of the characters in this list, Elphaba and Galinda started out as rivals at school but ended up as lifelong friends, who changed each other "For Good."
Comments