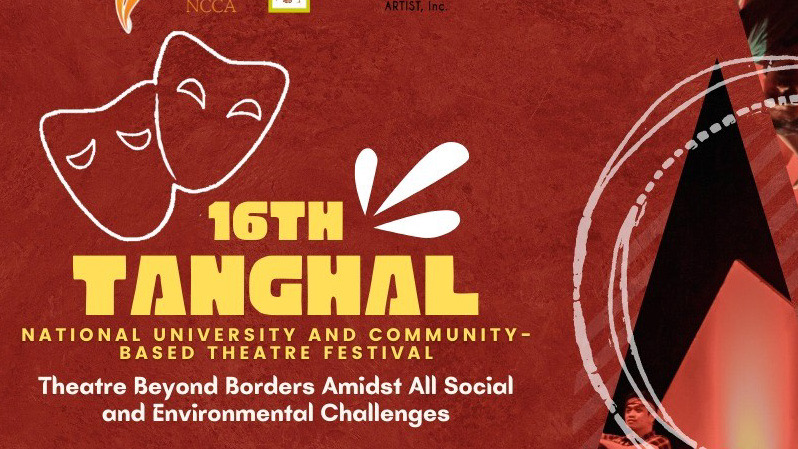 72 Theater Groups to Perform Online in NCCA's '16th Tanghal'
72 theater groups across the country come together for the 16th TANGHAL University and Community-based Theatre Festival, held by the National Committee on Dramatic Arts of the National Commission for Culture and the Arts (NCCA). The festival will be streamed online from February 14 to 26, 2022 in time for the National Arts Month celebration.
The different groups will be rendering performances that aim to showcase creative ways of responding to the current pandemic, natural calamities and other social challenges. In line with this year's theme "Sining ng Pag-asa: Theatre Beyond Borders Amidst All Social and Environmental Challenges," the performances are clustered into three sub-themes: Essential of Theatre in Community Life on February 14 and 18; Making Theatre for Climate Justice on February 18 and 21; and Culture and Human Rights on February 23 and 25. On February 26, the festival culminates with collaborative theatre performances among the regional network.
You can find all participating groups across Luzon, Visayas, Mindanao, and NCR below.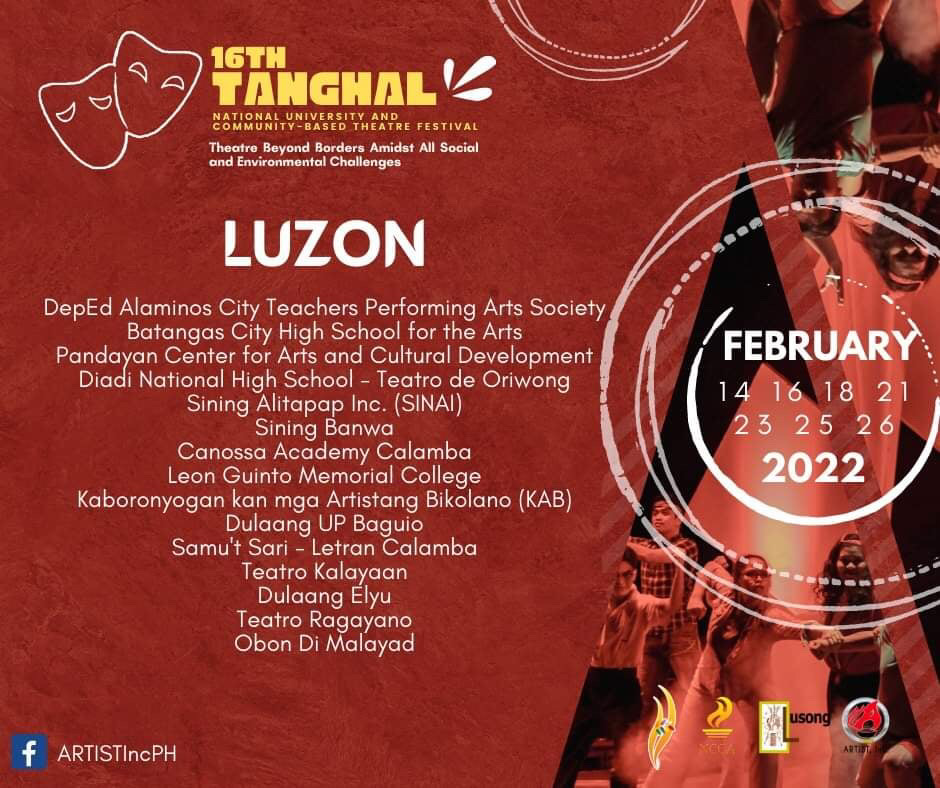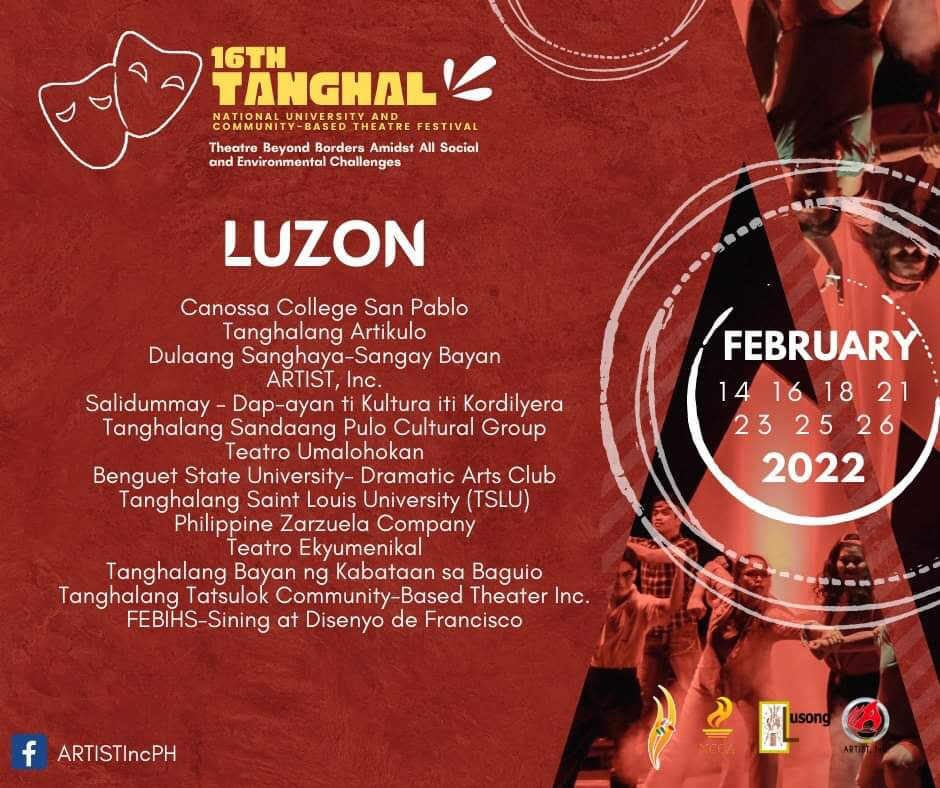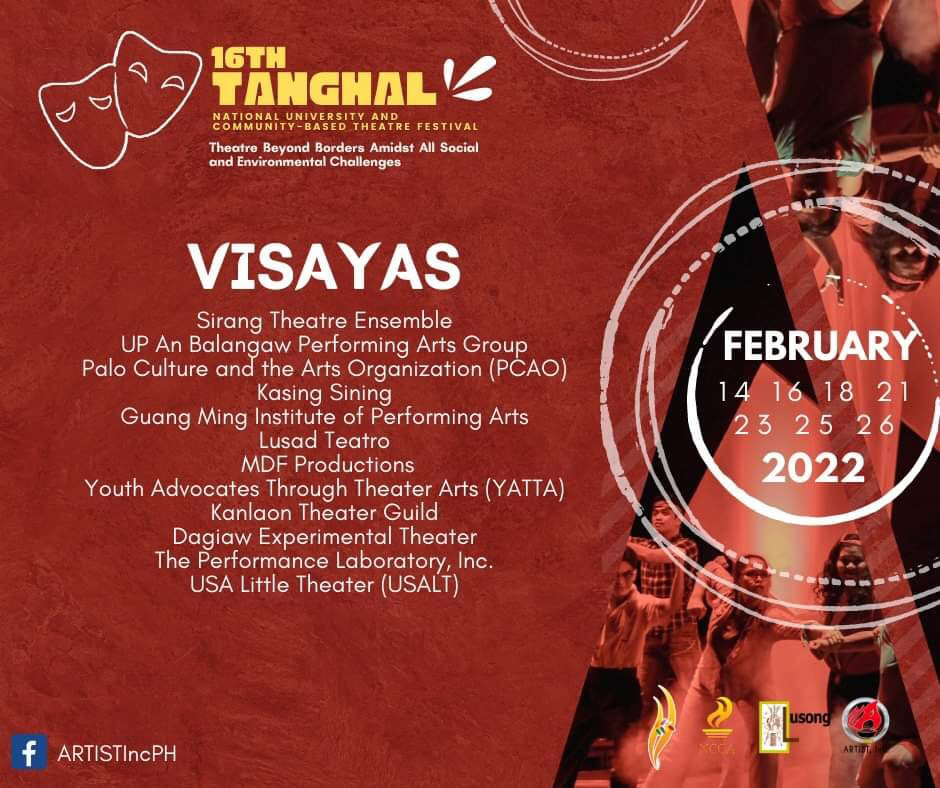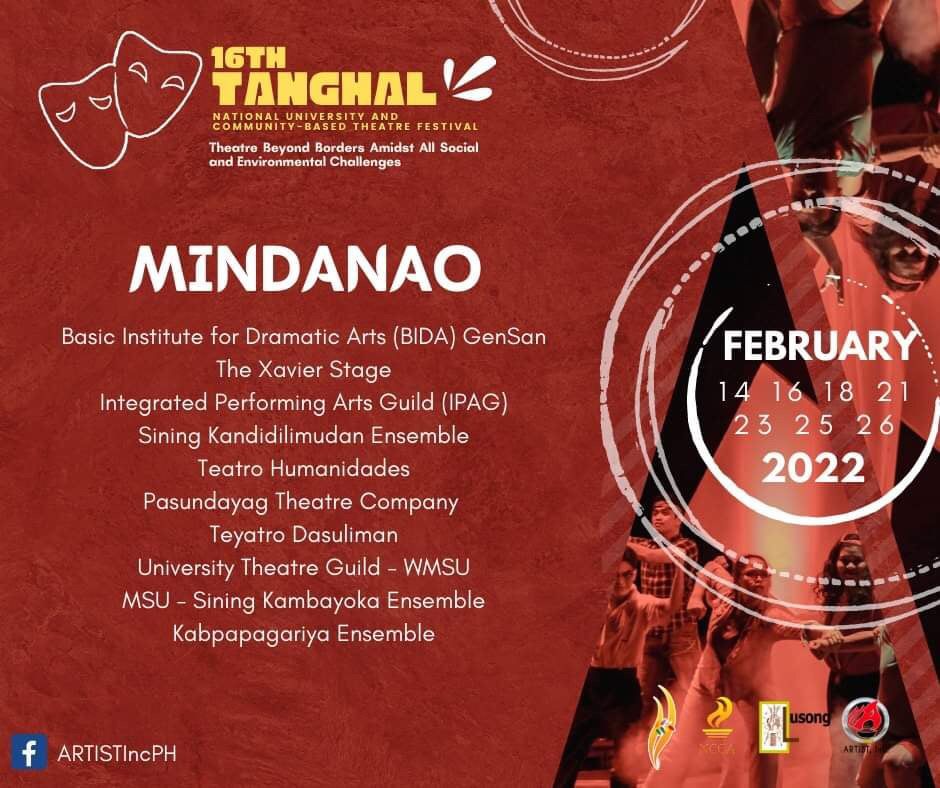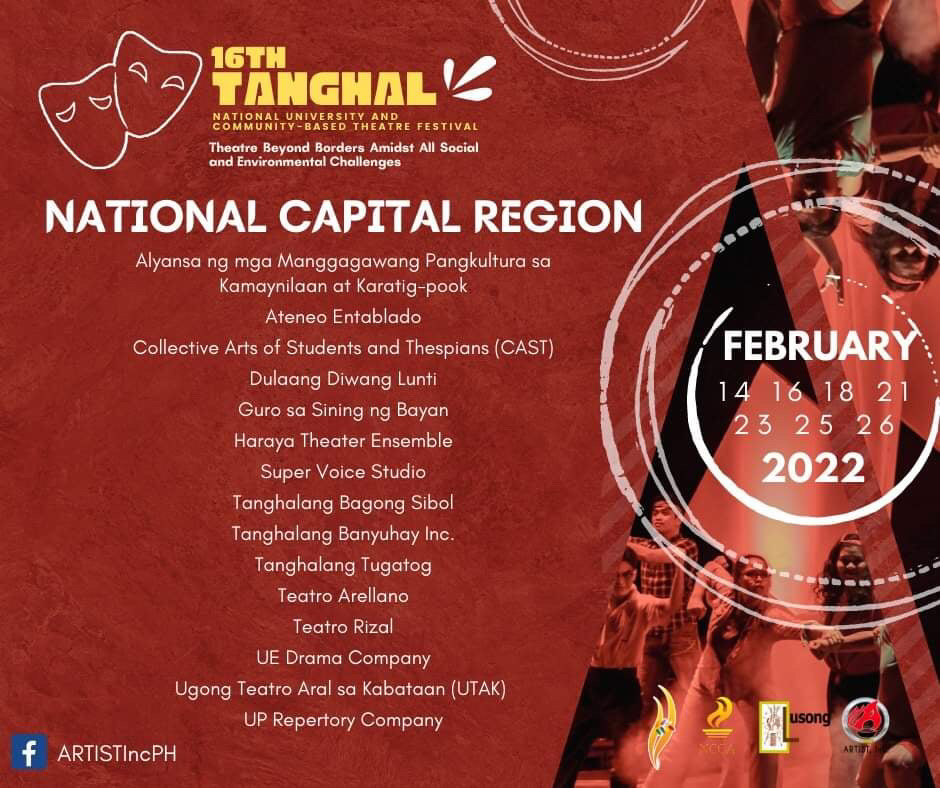 The 16th TANGHAL is hosted by Lusong Arts and Culture Network together with the Arts Research and Training Institute in Southern Tagalog Incorporated (ARTIST Inc.), with the help of their regional partner organizations, namely Pasundayag Theater Company of Mindanao, YATTA of Visayas, Linang Arts and Culture Network Inc. in Luzon, and Guro ng Sining, Inc. of the National Capitol region. Mr. Edward Perez spearheads this event with the support of the NCCA – Committee on Dramatic Arts Head, Dr. Felimon Blanco.
This flagship project of NCCA intends to underscore the role of arts in improving the lives of the communities in the Philippines. All performances will stream on ARTIST Inc.'s Facebook page.
Comments