7 Shows to Watch On Stage in Manila this 2022
Looks like we've made it through the first half of 2022.
Even better: the second half of the year will be filled with live shows for us to enjoy. After more than two years of lockdown, the curtains are finally rising on Philippine theater as audiences are now able to go out of their homes to watch plays and musicals live. Some shows are returning favorites while others are brand new material. All productions strictly adhere to the minimum health and safety protocols.
Hybrid productions are becoming the norm so some shows will also be streamed online in order to reach a larger audience and to better ensure contactless delivery of entertainment. This innovative approach that began during the early stages of the pandemic will be sustained to give more people a chance to appreciate Filipino theater artists' creativity and talent.
We've put together a list of upcoming shows, both live and streaming online. Here's hoping this will help get thee to a theater soon!
Check it out below:
What: Virgin Labfest 2022
When: June 30-July 10
Where: Online via Ticket2Me
What It's About: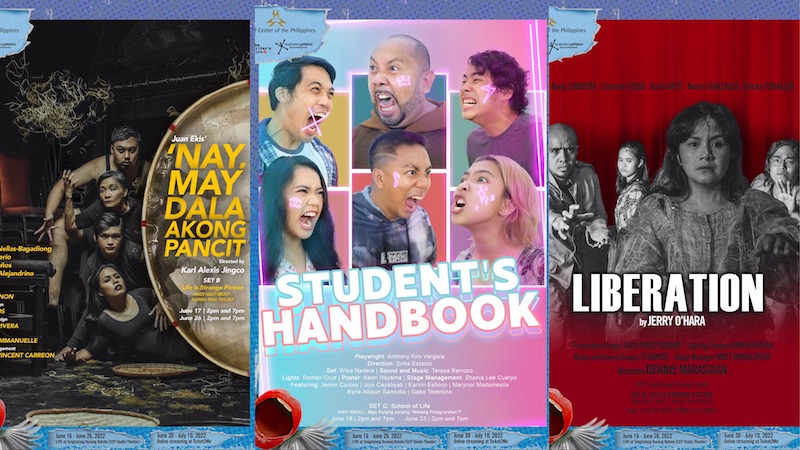 After tickets to the live shows at the CCP sold out, the Virgin Labfest will also be available online. For its 17th edition, VLF follows the theme "Hinga" to "underline the need to breathe, to be present, and feel alive." Each set will have its online premiere from June 30 to July 4– Set A on June 30, Set B on July 1, Set C on July 2, and Set D on July 3. Then from July 4 to 10, audiences have the option to buy tickets to whichever set they want. Every set is available to view for 24 hours, costing P250 each.
What: Bayan Bayanan: Letters from Home
When:July 15-16 7pm, July 17 3pm
Where: CCP Main Theater
What It's About:
A new musical about Filipinos working abroad is set to be staged at the Tanghalang Nicanor Abelardo in CCP this July.
Bayan Bayanan is set in Europe, told through the perspective of a Filipino scholar sent to Geneva for further studies but was enamored with France and falls for a French girl. It will also tell stories of other Filipinos and their experience of building a "community of home" wherever they are in the world.
What: Joseph the Dreamer
When: July 15 (8pm), 16 (8pm), 17 (3pm), July 22 (8pm), 23 (8pm), 24 (3pm), 29 (8pm), 30 (8pm), 31 (3pm)
Where: Globe Auditorium, Maybank Performing Arts Theater
What It's About:
Written by Freddie Santos, based on Cam Floria's cantata entitled Dreamer: What Really Happened to Joseph, Joseph the Dreamer is based on the biblical story of Joseph, the 11th son of Jacob.
Sam Concepcion is returning to play Joseph, alternating with Neo Rivera who will also be playing the role of Judah. They are joined by returning featured cast members Kayla Rivera as Asenath, Carlo Orosa as Pharaoh, and Bituin Escalante as Joseph's mother, Rachel. Carla Guevara Laforteza also joins the cast as Escalante's alternate. Audie Gemora will also be returning to play Jacob, alternating with Gary Valenciano.
What: Mula sa Buwan
When:  Aug 26-28 (7:30pm), Sept 2 (7:30pm), 3 (2pm and 7:30pm), 4 (2pm and 7:30pm), 9 (7:30pm), 10 (2pm and 7:30pm), 11 (2pm and 7:30pm)
Where: Samsung Performing Arts Theater, Circuit Makati
What It's About:
Mula sa Buwan is an original Filipino musical based on Edmond Rostand's Cyrano de Bergerac and Soc Rodrigo's Filipino translation. Now set in 1940's Manila, the musical features wide-eyed dreamers, fools, and misfits where harana, kundiman, together with passion and genuine friendships abound. Through wit, stories, and music, they dream and fight for their place in an ever-changing city. However, when war strikes, love, ideals, and truth are all tested–the young now forced to suddenly "grow up".
The musical moves to a time after the war, to a field of rubble, of forgotten memories, of heroes lost in a country struggling to survive. At the center of it all is the unrequited and heartbreaking love story between the poet Cyrano, his beloved Roxane, and the kind-hearted Christian.
Gab Pangilinan will be reprising her role as Roxane, while Myke Salomon, who played the role of Christian in the most recent run, is now returning to play Cyrano. Markki Stroem joins the company as Christian.
What: Anak Datu
When: September – October 2022
Where: CCP
What It's About: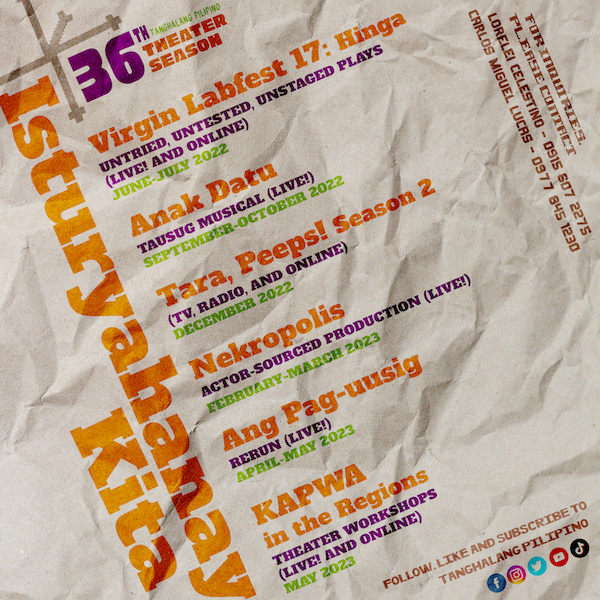 Anak Datu is a musical about the historic lives and struggles of Mindanao's Tausugs, based on a story written by National Artist Abdulmari Asia Imao in 1968 in anticipation of the birth of his first son, Abdulmari Jr. (Toym) Imao, amidst the backdrop of an escalating conflict and developing insurgency that led to the founding of the Moro National Liberation Front (MNLF).
Abdulmari hoped that the story would serve as a narrative that would give people a glimpse of the Moro culture along with his promotion of the contemporary form of the Sarimanok. Rody Vera writes the script, to be directed by Chris Millado, with music by Chino Toledo, production design by Toym Imao, lighting design by Katsch Catoy, costume design by Bonsai Cielo, graphic arts by GA Fallarme, and choreography by a young Maranao artist, Hash Bin Abdulmalic.
What: We Will Rock You
When: Oct 27-28 (8pm), 29-30 (1pm and 7pm), Nov 1 8pm, 2 (7:30pm), 3-4 (8pm), 5-6 (1pm and 7pm), Nov 8-11 (8pm), 12-13 (1pm and 7pm), Nov 15-18 (8pm), 19-20 (1pm and 7pm)
Where: Samsung Performing Arts Theater, Circuit Makati
What It's About: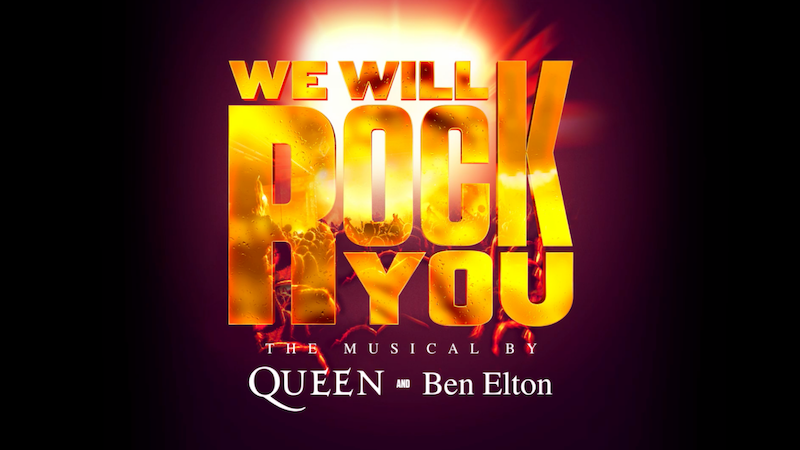 We Will Rock You follows two revolutionaries as they try to save rock n roll in a post-apocalyptic world. In an age where algorithms predict our every preference, We Will Rock You is a musical for our time: a fist-pumping, foot-stomping anthem to individuality. 
It is a jukebox musical which features 24 of Queen's biggest hits, including Killer Queen, Under Pressure, We Are the Champions, Radio Ga Ga, I Want to Break Free, Don't Stop Me Now, Bohemian Rhapsody, Another One Bites the Dust, and, of course, We Will Rock You, with a book by Ben Elton.
This brand new, reimagined production directed and choreographed by Olivier Award nominee Nick Winston is kicking off a multi-year international tour, and audiences in the Philippines will be the first people in the world to witness it.
What: Carousel
When: November 2022
Where: TBA
What It's About: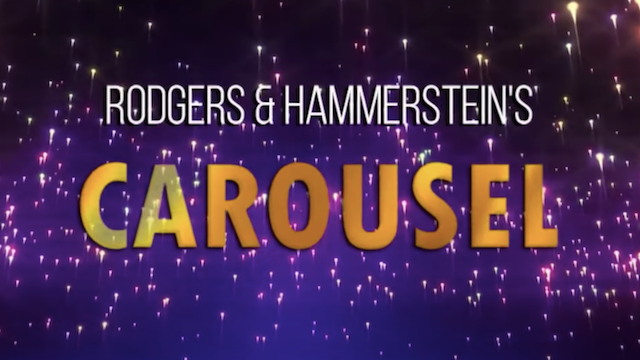 With music by Richard Rodgers and book and lyrics by Oscar Hammerstein II, Carousel follows the story of Billy Bigelow and Julie Jordan. Under a dark sky and tapestry of stars, their encounter sets them off on a whirlwind love affair. The choices they make, and the unfolding events that shape their fate and that of their daughter Louise, are tested in the crucible of life and beyond.
What: Tara, Peeps! Season 2
When: December 2022
Where: Online
What It's About: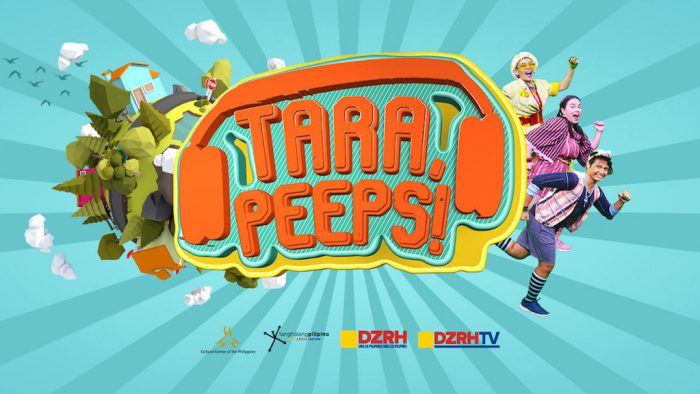 The second season of Tara Peeps, the new multimedia children's program by Tanghalang Pilipino and DZRH, will also continue to stream online this December. For this season, TP and DZRH agreed to prioritize the telling of stories of lesser known Filipino heroes of Philippine colonial history whose roots are from Mindanao, Visayas, and other parts of Luzon, like Amai Pakpak of Marawi, Datu Utto and Datu Ali of Cotabato, Leon Kilat of Cebu, Papa Isio of Negros, Bruna Fabrigar of Samar, Salud Algabre of Laguna, plus contemporary heroes, like Eman Lacaba, Edgar Jopson, Evelio Javier, Lorena Barros, and Macli-Ing Dulag. Resource persons for this TP-DZRH program are respected historians from Mindanao, Visayas, Luzon, and the National Capital Region.
What: PSF's Bar Theater
When: Every Saturday at 7pm
Where: PSF Black Box Theater
What It's About:
The Philippine Stagers Foundation (PSF) stages performances called "Bar Theater" every Saturday evening, offering a unique theater experience.
For a cover charge of P100, audiences get a one-stop-shop, 4-hours or more, all-in-one theater experience. There are 4-6 30-40 minute one-act plays in one night, all written by members of the company. 
There are also theater games, an open mic, and food and drinks that audiences can order anytime during the evening.
For an overview of all the show schedules, you can also visit our Theater Calendar.
Comments