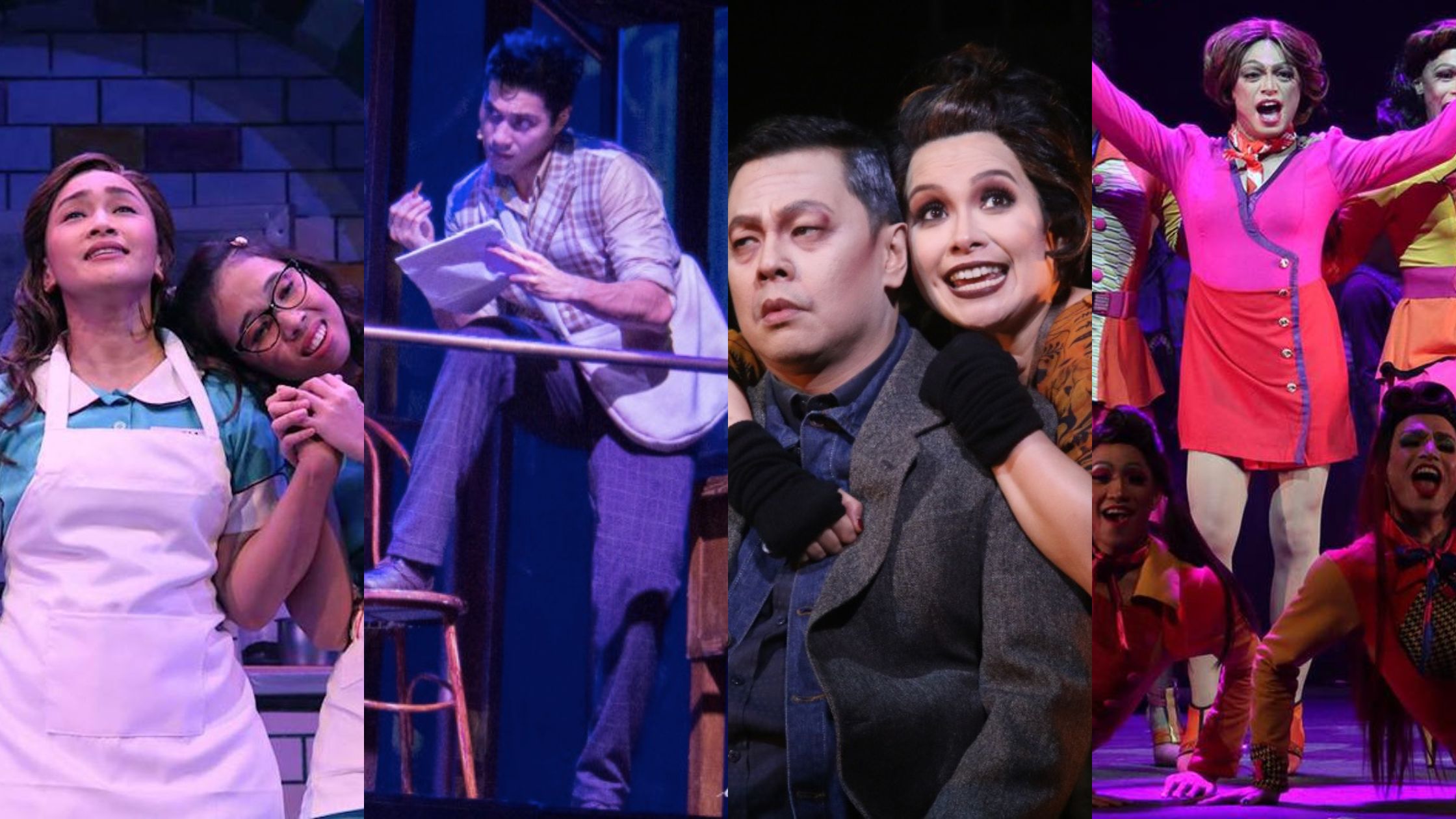 16 Songs from Musicals to Start Your Workweek
Did you know that June 27 celebrates the importance of small businesses to the global economy?
The United Nations General Assemby said so, calling today "Micro-, Small, and Medium-sized Enterprises Day" to raise awareness on the huge contributions of micro-, small and medium-sized enterprises (MSMEs) to the achievement of the United Nations Sustainable Development Goals (SDGs).
And since musical theater is our business, we put together a little playlist of songs characters sing while in their workplace.
The mundane becomes musical with the magic of theater, and that includes the dreary daily routines of work. Musical theater has found a way to translate life's daily struggles into catchy musical numbers and the workplace is one always ripe for the showtune treatment. Some songs delve into characters' dreaming of something more (The Producers, Promises, Promises) while others give some practical tips for those who want to advance in their career (Gypsy, Oliver!). You name the work experience and there's probably a showtune about it.
The Broadway musical economy also has representatives from various industries such as the food industry (Waitress, Sweeney Todd), retail (She Loves Me, Little Shop of Horrors), manufacturing (Kinky Boots, Made in Dagenham), show business (The Producers, A Chorus Line, Gypsy), "entrepreneurs" (Oliver!), and more. 
Sometimes, we just need a list of showtunes to channel the gamut of emotions we experience while at work. Boredom, frustration, anger, homicidal tendencies, capitalist cannibalism, hope, ambition, excitement, camaraderie, and so much more.
So hopefully, there's a song or two in here that reflects your work experience. Check out the playlist below:
1. "9 to 5" from
9 to 5: The Musical
Workin' nine to five, what a way to make a living!
Barely gettin' by, it's all takin' and no givin'
They just use your mind and they never give you credit
It's enough to drive you crazy if you let it
2. "Little Shop of Horrors" from
Little Shop of Horrors
On the twenty-third day of the month of September
In an early year of a decade not too long before our own
The human race suddenly encountered a deadly threat to its very existence
And this terrifying enemy surfaced, as such enemies often do
In the seemingly most innocent and unlikely of places
3. "Made in Dagenham" from
Made in Dagenham the Musical
I love my job it is a gift
a lovely stinking 8 hour shift
see how the factory does shine
from Europe's largest neon sign
4. "Opening Up" from
Waitress
The day starts like the rest we've seen
Another carbon copy of an old routine
Days keep coming
One out, one in
They keep coming
And make the coffee strong enough to chew!
5. "Sounds While Selling" from
She Loves Me
That should do it
Wrap it up and charge it!
Thank you so much!
Always such a pleasure
Seeing you!
6. "Carrying the Banner" from
Newsies
Ain't it a fine life carrying the banner through it all?
A mighty fine life carrying the banner tough and tall
Every morning we goes where we wishes
We's as free as fishes
Sure beats washing dishes
What a fine life carrying the banner home free all
7. "The Worst Pies in London" from
Sweeney Todd
No denyin' times is hard, sir
Even harder than the worst pies in London
Only lard and nothing more
Is that just revolting
All greasy and gritty?
It looks like it's molting
And tastes like, well, pity
A woman alone with limited wind
And the worst pies in London
8. "Pirelli's Miracel Elixir" from
Sweeney Todd
T'was Pirelli's
Miracle Elixir,
That's what did the trick, sir,
True, sir, true.
Was it quick sir?
Did it in a tick, sir,
Just like an elixir
Ought to do!
How about a bottle mister?
only costs a penny guaranteed.
9. "Coffee Break" from
How to Succeed in Business Without Really Trying
If I can't take my coffee break
My coffee break, my coffee break
If I can't take my coffee break
Something within me dies
10. "Half as Big as Life" from
Promises, Promises
I want a lot
And I know that I'll get it all
Just like someone who's
Twice as big as life
11. "I Wanna Be a Producer" from
The Producers 
I spend my life accounting
With figures, and such
(Unhappy)
To what is my life amounting
It figures, not much
(Unhappy)
I have a secret desire
Hiding deep in my soul
It sets my heart afire
To see me in this role
12. "I Hope I Get It" from
A Chorus Line
Who am I anyway?
Am I my resume?
That is a picture of a person I don't know.
What does he want from me?
What should I try to be?
So many faces all around, and here we go.
I need this job, oh God, I need this show.
13. "You've Got to Pick a Pocket or Two" from
Oliver!
In this life, one thing counts
In the bank, large amounts, 
I'm afraid these don't grow on trees,
You've got to pick-a-pocket or two
14. "You Gotta Get a Gimmick" from
Gypsy
Do something special
Anything special
You're more than just a mimic
When you got a gimmick
Take a look how different we are…
Get yourself a gimmick
And you too can be a star
15. "Everybody Say Yeah" from
Kinky Boots the Musical
A life of broken heels, got you down
Well we've got your solution
Get up, get it on and get in step
With our kinky revolution
16. "Christmas Bonus" from
Rak of Aegis
Kaya't ibigay n'yo na ang aming Christmas bonus
Pati na ang 13th month pay para lahat, okay na okay
Kay sarap makatanggap ng Christmas bonus
Para bang problema mo'y na-hocus-pocus
Pambili ng regalo, panghanda sa lahat ng gastos
Halos solved na'ng lahat kung may Christmas bonus
Listen to the playlist here:
Comments