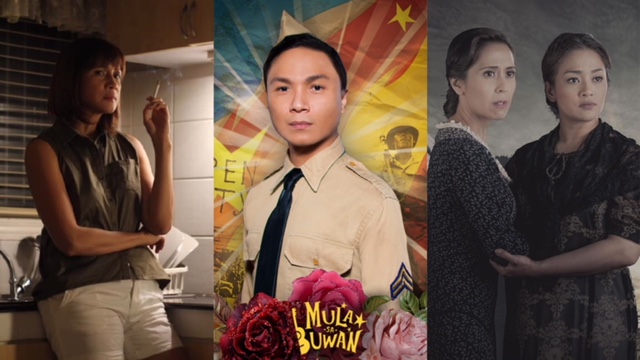 6 Filipino Musicals You Can Listen to on Spotify
Looking to freshen up your Spotify playlist this post-holiday season? Here's a list of original Filipino musicals now available on the streaming service!
1. Mula sa Buwan
Book and Lyrics: Pat Valera
Music and Lyrics: William Manzano
What's it about: Set in 1940's Manila, Mula sa Buwan is an adaptation of Edmond Rostand's Cyrano de Bergerac. The musical was first staged in 2010 at the University of Asia and the Pacific (UA&P) under the title 'Cyrano Isang Sarsuwela'. It was reworked and restaged for the general public for a limited run on December 2016 with a repeat run on February 2017. The musical starred Nicco Manalo alternating with Boo Gabunada (Cyrano), Edward Benosa alternating with Fred Lo (Christian), and KL Dizon (Roxane). The artistic team has released four songs from this cult favorite– 'Matatapos Din' 'Ikaw', 'Ang Sabi Nila' featuring KL Dizon, and 'Tinig sa Dilim.'
Featured Performers: Nicco Manalo, KL Dizon, Edward Benosa
2. Ang Larawan
Book and Lyrics: Rolando Tinio
Music: Ryan Cayabyab
What's it about: Playing in cinemas nationwide at this year's Metro Manila Film Festival (MMFF), the entire soundtrack of the much-awaited movie musical has been released. Set in pre-war Manila, the story is about the Marasigan sisters' struggle through financial difficulty following the hibernation of their painter-father Don Lorenzo Marasigan. Based on National Artist Nick Joaquin's 'A Portrait of the Artist as Filipino', 'Ang Larawan the Musical' was first staged in 1997 starring Celeste Legaspi as Candida Marasigan and Zsa Zsa Padilla as Paula Marasigan. It had a repeat run in 1998 where Rachel Alejandro took over the role of the latter.
The movie musical directed by Loy Arcenas stars Joanna Ampil as Candida Marasigan, Rachel Alejandro as Paula Marasigan (reprising her role), Nonie Buencamino as Manolo, Menchu Lauchengco-Yulo as Pepang, Paulo Avelino as Tony Javier, and Sandino Martin as Bitoy.
Featured Performers: Joanna Ampil, Rachel Alejandro, Nonie Buencamino, Menchu Lauchengco-Yulo, Paulo Avelino, Cris Villonco, Aicelle Santos, Robert Arevalo, Zsa Zsa Padilla, Celeste Legaspi, Rayver Cruz, Cara Manglapus
https://open.spotify.com/album/6WwtFZAKlStn5kr5Ret4ph
3. Changing Partners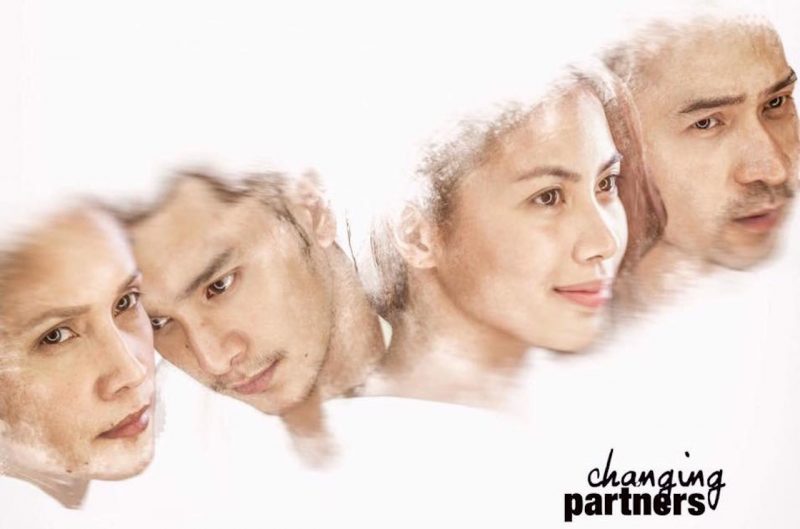 Book, Music, and Lyrics: Vincent de Jesus
What's it about: Changing Partners is a torch musical that explores the alchemy of relationships and questions the nature of fidelity and the complex issues partners face regardless of gender. It started out as a staged-reading at the 2016 Virgin Labfest and was transferred to the PETA Theater Center for a limited run later in the year. This year, the musical came to the big screen as part of the Cinema One Originals Festival. The film retains the stars from its PETA run– Agot Isidro, Sandino Martin, Anna Luna, and Jojit Lorenzo. Directed by Dan Villegas, the movie musical won the most awards (8) at the 2017 Cinema One Originals, including Best Direction for Dan Villegas (tying with Giancarlo Abrahan for Paki), Best Actress for Agot Isidro, Best Actor for Jojit Lorenzo, Best Ensemble Acting, Best Music for Vincent de Jesus, and Best Editing for Marya Ignacio.
Featured Performers: Agot Isidro, Sandino Martin, Anna Luna, Jojit Lorenzo
4. Lean
Book, Music, and Lyrics: Gary Granada
What's it about: Lean is a musical about Martial Law activist Leandro Alejandro who was shot and killed in September 19, 1987 when he was only 27 years old. The original production was staged in 1997, featuring performances by Chikoy Pura, Bayang Barrios, Cookie Chua, and Noel Cabangon. It was restaged in 2013 under UP REP featuring young activists Vencer Crisostomo and Third Alub, and again earlier this year under UP Manila Dramatista featuring Kenneth Mangurit, Frances Mendoza, Carlo Cabahug, Carmela Reyes, Dean Lopez, Lalaine Quinan, Neil Suyat, Raffy Baybay, and Uriel Molina.
5. Maxie the Musical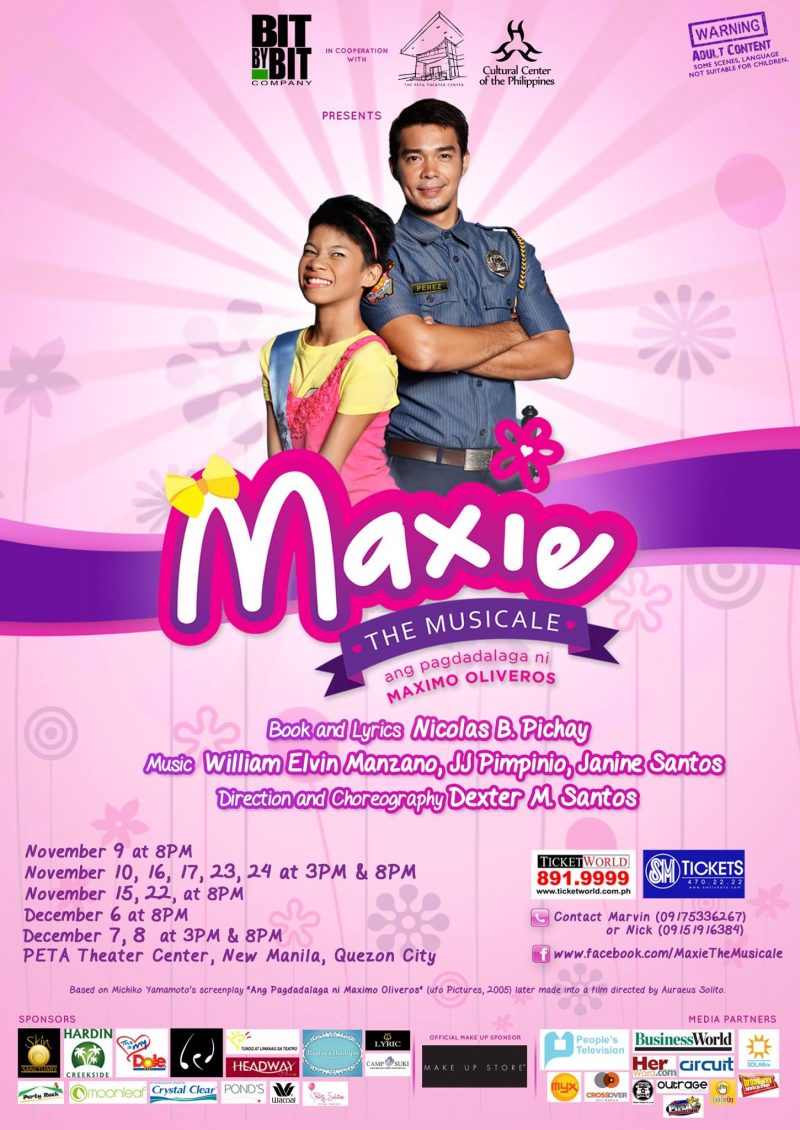 Book and Lyrics: Nicolas B. Pichay
Music by: William Elvin Manzano, JJ Pimpinio, Janine Santos
What's it about: Based on Michiko Yamamoto's screenplay 'Ang Pagdadalaga ni Maximo Oliveros', 'Maxie the Musicale: Ang Pagdadalaga ni Maximo Oliveros' was staged in November 2013 by Bit by Bit Company at the PETA Theater Center. With stage direction and choreography by Dexter M. Santos, the show is a coming-of-age musical about a gay teen who is torn between his love for a young cop and his loyalty to his family. The cast was led by Jayvhot Galang (Maximo Oliveros), Roeder Camañag and Nazer Salcedo (alternating as Paco Oliveros), Jojo Riguerra (Victor Perez), Al Gatmaitan and OJ Mariano (alternating as Boy Oliveros), and Jay Gonzaga (Bogs Oliveros).
Featured Performers: Jayvhot Galang, Jojo Riguerra, Nazer Salcedo, Al Gatmaitan, OJ Mariano, Teetin Villanueva, Jules Dela Paz, Janine Santos, Angel Galang, Elliot Eustacio, Michael Odoemene, J.J. Pimpinio, Greg De Leon, William Elvin, Ceejay Javier
https://open.spotify.com/album/4yAbxdun3HzpjEuWDztCRX
6. Sandosenang Sapatos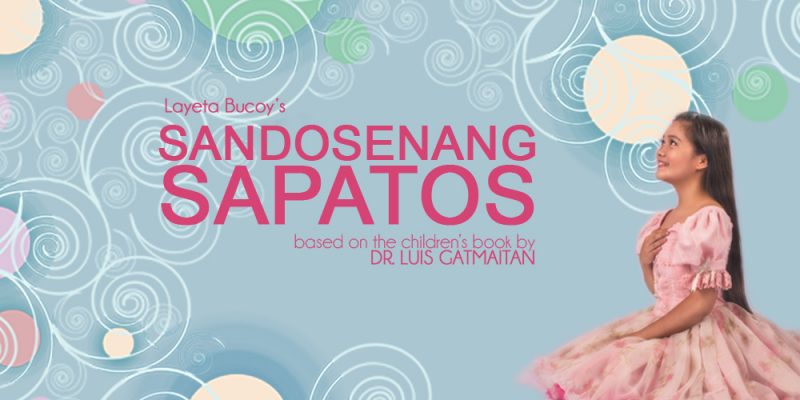 Lyrics: Layeta Bucoy
Music: Noel Cabangon and Jed Balsamo
What's it about: Based on Dr. Luis Gatmaian's book of the same name, 'Sandosenang Sapatos' is a story of a father's love for his disabled daughter. Directed by Tuxqs Rutaquio, the musical was first staged at the CCP in July 2013 and was again restaged for a limited run in August 2014. The musical starred May Bayot, Trixie Esteban, Hazel Maranan, Jonathan Tadioan, Regina De Vera, Marco Viaña, Remus Villanueva, Jovanni Cadag, Ralph Mateo, Doray Dayao, Raquel Pareño, JV Ibesate, Antonette Go, Lhorvie Nuevo, and Aldo Vencilao.
Featured Performers: Trixie Esteban, May Bayot, Regina De Vera, Jonathan Tadioan, Raquel Pareño, Hazel Maranan, Doray Dayao, Tanghalang Pilipino Actors Company, RJ Alfafara, TJ Ramos, Jed Balsamo, Bunny Cadag, Aldo Vencilao
Update, 07/05/19: Corrections were made to the cast and creative team of Sandosenang Sapatos.
Comments