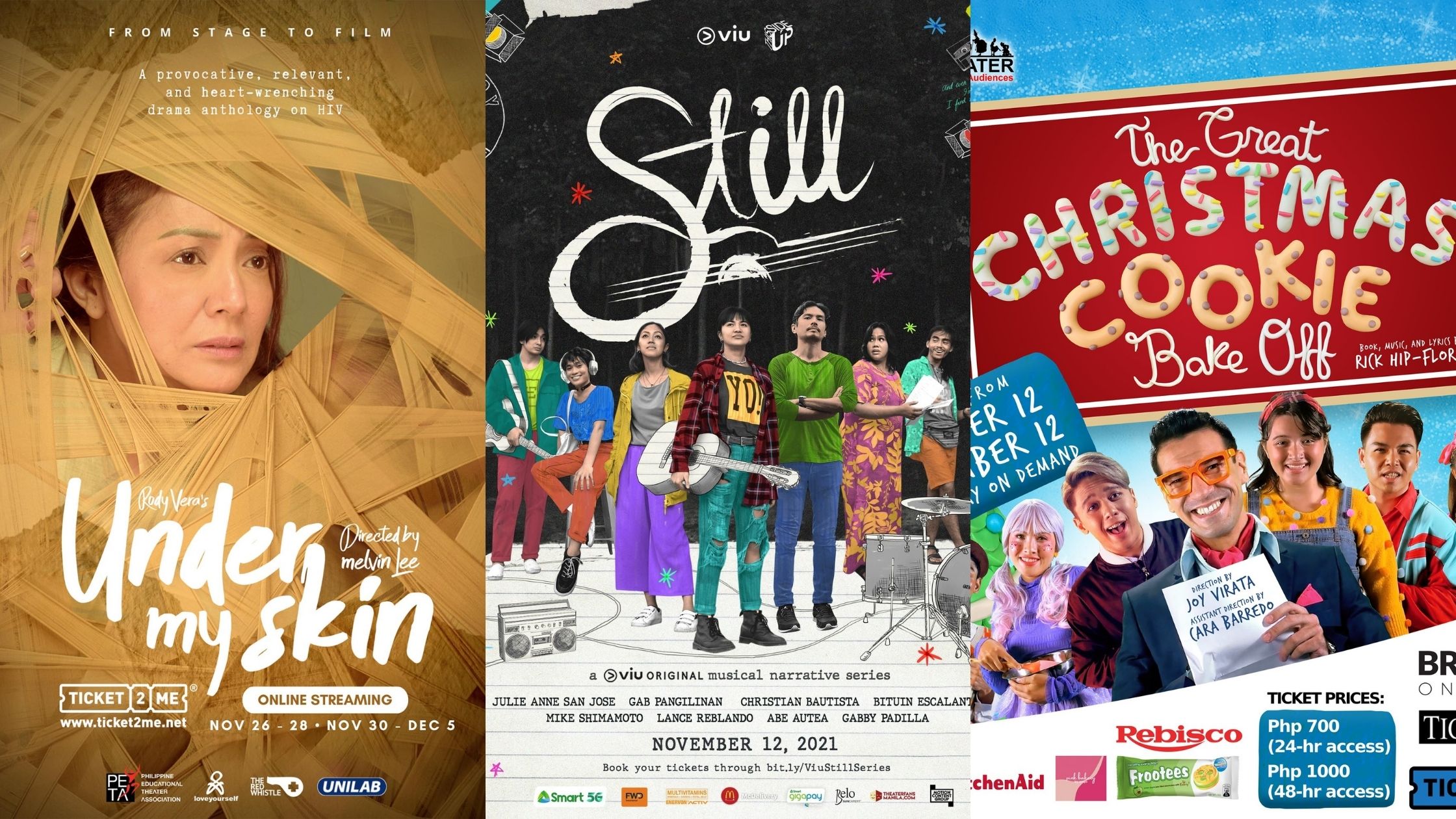 5 Major Shows Streaming this November
Christmas is coming early for us theater fans, did you know?
The past year had us see countless releases of musicals online, but there's no denying that most of them have been international fares (including the upcoming Lin-Manuel Miranda-directed film adaptation of Tick Tick Boom coming to Netflix this month.)
Not in November, though!
This coming month, five major Philippine theater fares are streaming online!
1. Still (from November 12)
This upcoming musical narrative tv show has a lot going for it: it's the first Viu Original tv series, the people behind it are Philippine theater stalwarts (Mula Sa Buwan's Pat Valera and Nicco Manalo) and the cast is just *chef's kiss*: Gab Pangilinan, Bituin Escalante, Christian Bautista, Lance Reblando, TV actress Julie Ann San Jose, plus more people you've definitely seen on stage and screen before.
It's a story of friendship and connection in this pandemic age that you can access by buying tickets here. As of this writing, we're actually currently holding a giveaway for 10 lucky theater fans to win a chance to watch the whole series and a virtual meet and greet with the cast. Click here to join.
2. Under My Skin (November 28*)
This was PETA's last show on stage before the sudden global lockdown way back in March 2020. This was a lot of people's last show they saw live onstage locally before Everything Changed. It's an important piece of theater, showing the state of HIV in the Philippines. An eye-opener to say the least!
The show is available to stream later this month until early next month, but *we're selling tickets to the November 28 stream. To get tickets (for yourself, or even to sponsor senior high school students to watch and learn), you can check out our full guide here.
3. The Great Christmas Cookie Bake Off (from November 12 to December 12)
How much do you miss your quarterly sojourns to Greenbelt to watch whatever Repertory Philippines has running at their theater? Lucky for all of us, they're finally back with a filmed stream of musical The Great Christmas Cookie Bake Off!
It's RTYA fare, which means anyone in your family–from your toddler nieces and nephews to your fierce grandma–will probably enjoy watching this cute show. It's the perfect show to get into the spirit of Christmas.
We're actually selling Video on Demand tickets (for any date!) at Php 700.00 each. To get tickets, just send us a message on Facebook, Instagram, Twitter, or even email and we'll do the rest.
4. The Virgin Labfest (from November 24)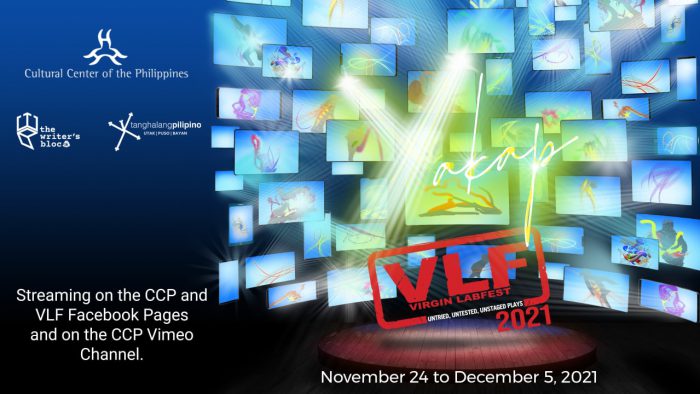 Yup, you read it right. The VLF is still happening— a little later than usual–and just like last year, the shows will be streamed.
No word yet on the final line-up, but we know that this year's theme is Yakap, and the shows will stream on Facebook between the CCP, VLF, and Tanghalang Pilipino official pages. 
They're doing things a little differently for this year, as they will be streaming select works from the past 15 years of the VLF. So if there are any from the past years you wished you saw or wish you saw again, this is your year!
5. Lukot Lukot, Bilog Bilog Pa More (ongoing)
Tanghalang Pilipino expanded their musical, Lukot Lukot, Bilog Bilog, into a 5-episode comedy web series that's currently dropping new episodes every two weeks.
Written by Eljay Castro Deldoc and directed by Avic Ilagan, the new LLBB stories focus on various financial topics such as the concept of promotional sales, value of saving, basics of credit, earning additional income, and scam awareness and prevention.
It follows the story of Gwyneth, a teenage girl who will embark on a journey to financial literacy with guidance from characters like Lolo Sally and best friend Jing-Jing. The new web series also introduces new roles such as Gwyneth's mother Blessie and friend-turned-admirer Aaron, with special appearances from Philippine national heroes and cultural icons. 
You can watch the show on Tanghalang Pilipino's Facebook or YouTube pages.
Comments