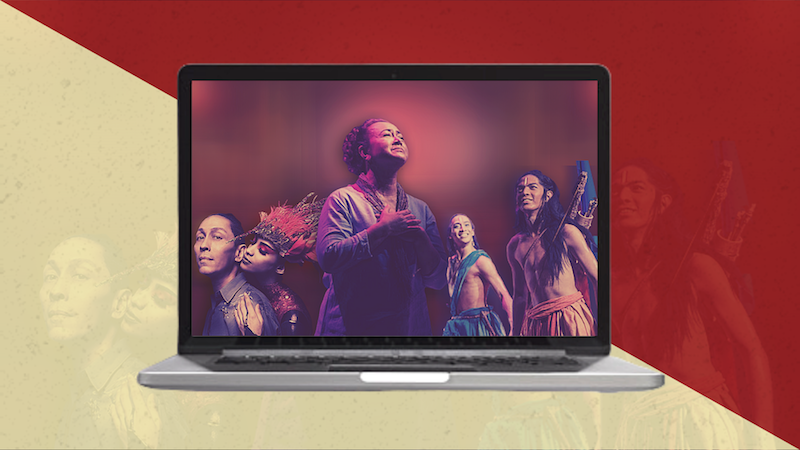 23 Local Theater Shows Streaming for Free
The show must go on(line)!
As the COVID-19 pandemic continues to evolve, theater companies are finding ways to sustain operations without the halls theatergoers are accustomed to. With CCP and Repertory Philippines cancelling shows for the rest of the year, online roundtables, workshops, and performances characterize the "new normal" in theater's transition to a digital landscape. (I mean, they say "all the world's a stage," right?)
This past month, Dulaang UP, CCP, and other organizations have released shows through Youtube, Zoom, and Facebook Live, bringing the theatrical experience to your home. If you missed the 48-hour "Ang Huling El Bimbo" window — or you're simply craving for more to watch — we've compiled nineteen shows and readings from the local scene for you to stream and savor. Enjoy!
Silly People's Improv Theater (SPIT) has been releasing 'Improv Thursday' videos of humorous, unscripted, and unrehearsed scenes in partnership with Open House. Among the improvisers featured in their weekly releases are Missy Maramara, Ariel Diccion, Dingdong Rosales, Quark Henares, Monica Cruz, and Gabe Mercado.
DUP kicked off its series of online offerings with this Floy Quintos adaptation of the Indian epic
The Mahabharata
. It follows a great feud between the Pandavas and the Kauravas clans and the path to reclaiming harmony. The 2014 production, directed and choreographed by Dexter Martinez Santos, features an all-student cast led by Teetin Villanueva, Vince Pajara, Jon Abella and Ross Pesigan.
In remembrance of two theater legends, Tony Mabesa and Menggie Cobarrubias, the company released this show from its 26th season themed 'Honoring Defiance'. Two National Artists were involved in this production, (with Mabesa directing this Nick Joaquin play) along with veteran thespians Rody Vera and Leo Rialp. Set in the 70's, it revolves around the aging 'Caritela King' Zacarias Monzon, examining patriarchy in a Filpino household.
Shamaine Centenera-Buencamino stars as Maestra Adela Dolores, a distinguished
kundiman
singer and Marcos protégé, in this cultural-political drama exploring resistance and the place of art in society. The play, written by Floy Quintos, was directed by Dexter Martinez Santos in 2018. It was restaged the following year at the PETA Theater Center after critics hailed it for its profundity and relevance.
This online reading of Eljay Castro Deldoc's satirical play was presented by Open House, a fundraising project supporting displaced cultural workers. It was originally an entry for the 2014 Virgin Labfest (which was restaged the following year), investigating three student suspects in the curious case of the murder of their principal's goldfish. The original VLF cast appears in this online staged reading of the play on Facebook Live.
The company's first series of free offerings capped off with this play embodying 'Resurrection', in a proletariat retelling of the story of Jesus Christ. The socialist drama was written by Aurelio Tolentino in 1907, and staged by DUP 110 years later under the direction of the company's Former Artistic Director, Alexander Cortez. Boo Gabunada shepherds the cast of professional and student theatre artists as Jesus Gatibaya.
7. Ang Banaba
(The Egg Theater Company)
This play by George de Jesus III explores the nuances of nationalism, sacrifice, and service in a dystopian future where subversive elements of society are transformed into plants. It was performed through a live streamed reading starring Angeli Bayani, Randy Villarama, Vincent Pajara, and Mara Marasigan as part of the Open House fundraising campaign. 
8. Twelfth Night
(CAST PH / TheaterFansManila.com)
We organized this online 'Shakespeare' reading of the classic play together with The Company of Actors in Streamlined Theatre (CAST) and the Open House Fundraising Project. Alongside stellar castmates, two roles were auctioned off to the highest-bidding guests in support of the fundraiser. CAST has also released one-act audio dramas on Spotify which you can find
here
.
This Francisco Balagtas
komedya
is a classic tale of love in the time of war, chronicling three kingdoms' struggle for power. Directed and choreographed by Dexter Martinez Santos, it was first staged by DUP in 2008 before being revived thrice — the streamed video is from their 2011 run at
the SM Mall of Asia CenterStage Theater. Carol Bello composed the music for the show, pushing the epic's complex narrative forward.
10. The Merry Widow
(Philippine Ballet Theatre)
Inspired by the Franz Lehar operetta, this 2018 ballet staged by Philippine Ballet Theatre (PBT) is about an affluent widow's pursuit of love to save her homeland from economic collapse. It was choreographed by PBT Artistic Director Ronilo Jaynario, starring young, homegrown talents like Company Artist Veronica Atienza as well as a Guest Artist from The Berlin Staatsopera, Martin Buczko.
11.
Suor Clara
(The Virgin Labfest)
Floy Quintos wrote this award-winning reimagination of the fates of Rizal's iconic characters, Padre Salvi and Maria Clara. Originally staged for the sixth season of The Virgin Labfest, the play is now available to watch as an online 'theatreaming' experiment led by director Andoy Ranay. The cast features Frances Makil-Ignacio, Ron Capinding, JM de Guzman, and Angelica Panganiban.
Another work of the Bard was presented last week in a live streamed reading from Manila Shakespeare Company. Directed by Nicanor Campos, the play was shown in a new light as a tale that explores disease, distance, and healing — aptly chosen to match the COVID-19 crisis. 
Ballet Philippines opened its 47th season in 2016 with this blend of neo-classical and contemporary works. It features the Russian folktale
The Firebird
, adapted by choreographer George Birkadze to fit a local, pre-colonial setting. The costumes forming each dancer's attire were designed by Mark Higgins, and later toured around SM Mall of Asia for their intricacy and historical depth. The series of ballets will only be available for streaming until
Tuesday,
May 12
.
14. Adarna
(Dulaang UP)
Director José Estrella helmed this 2013 staging of the search for the mythical bird, whose song serves as the only hope for the survival of an ailing king. It is a full-length
corrido
(a narrative song) adapted by Vlad Gonzales, brought to life with puppetry, shadow play, and multimedia innovations. JC Santos stars as the young hero, Don Juan, in this coming-of-age journey that primes him for the throne of Berbanya.
15. Asawa/Kabit
(The Egg Theater Company)
Written by George de Jesus III, this play was first staged in 2009 for the fifth season of The Virgin Labfest. RS Francisco and Ricci Chan star alongside each other in a confrontation between a wife and a mistress about love, life and the complications of being in a relationship with the same man. As part of the Open House fundraising campaign, it was presented by Stages Production Specialists and The Egg Theater Company.
This energetic tragicomedy about a
labandera
-turned-super-heroine was staged as an entry for the 2013 edition of VLF. Domestic help, sibling rivalry, and shattered dreams are all explored in the one-act play written by Carlos Vergara and directed by Chris Martinez. The video, which is part of CCP Online's release of HD and archival recordings, will only be up on Youtube until
Thursday,
May 14
.
17. Lolo Doc
(Tanghalang Pilipino)
As part of its
PansamanTANGHALAN
series, Tanghalang Pilipino released this monovlog of a pandemic frontliner played by the company's Artistic Director, Tatang Nanding Josef. In the vlog, the senior doctor shares his unwavering dedication to his patients, which eventually takes its toll on his personal safety. It was written by Layeta Bucoy, and a second installment of the monovlog series entitled
Lola Doc
(featuring Nora Aunor) is set to be released this month.
18. Darangen ni Bantugen
(Philippine Ballet Theatre)
'Darangen' refers to an epic song chanted by elders of the Maranao people. This reinterpretation of the most popular of such tales was first staged by PBT in celebration of the Filipino Heritage Month in 2008. The released recording was captured from a restaging in 2016, as choreographed by Gener Caringal and Ronilo Jaynario. National Artist for Theatre Design Salvador Bernal designed the exquisite set and costumes for the show.
19. Lysistrata ng Bakwit (Tanghalang Ateneo)
Adapted from Lysistrata by Aristophanes, this show by Tanghalang Ateneo was staged during their 39 season, themed 'Performing Change. This production was directed by Ricardo Abad in 2018, drawing inspiration from events that happened in Marawi during the time. In this version, women evacuees take a stand against tribal and territorial disputes.
20. Dalawang Gabi (The Virgin Labfest)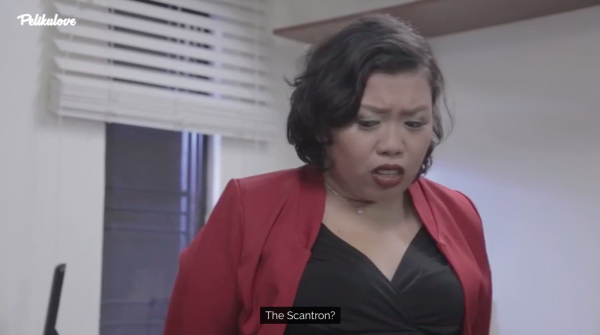 Three one-act plays were filmed as 'plays-on-video' over on Pelikulove. This first one is Dalawang Gabi, a story about a young man who returns to meet a former teacher, stirring up the past. Available this month on Pelikulove. You have to register (it's free!) to access the video.
21. Indigo Child (Pelikulove)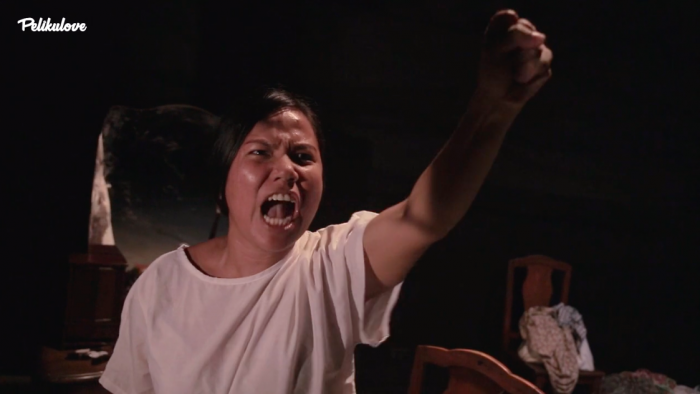 Written by Rody Vera and directed by Jose Estrella, Indigo Child, is a one-act about a son's relationship with his troubled mother. Starring Skyzx Labastilla and Rafael Tibayan. Available this month on Pelikulove. You have to register (it's free!) to access the video.
22. Daddy's Girl (The Virgin Labfest)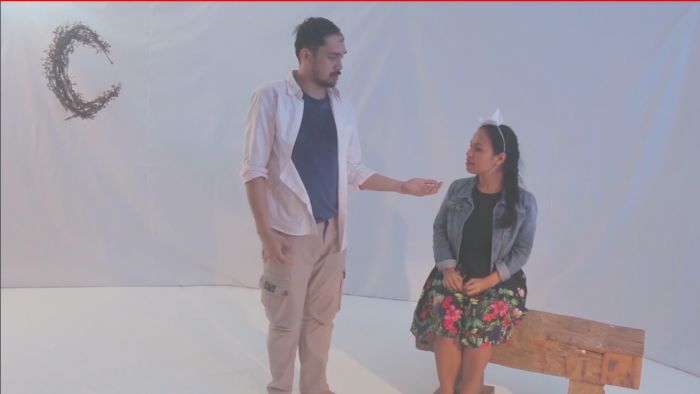 Written by playwright Dingdong Novenario (Ang Huling El Bimbo), this one-act shows a woman who encounters her late father in the afterlife where they confront each other about the nature and truth of their relationship. Available this month on Pelikulove. You have to register (it's free!) to access the video.
23. Rated PG
(PETA)
In time for Mother's Day, PETA unveiled a recording of this Liza Magtoto play on using positive discipline to raise kids. Directed by Mae Quesada-Medina, the musical revolves around Joselle (played by Stella Cañete-Mendoza), an industrious, multitasking woman, who has to make a major decision that could greatly alter her relationship with her child. Vincent A. DeJesus composed the music for the show.
Comments