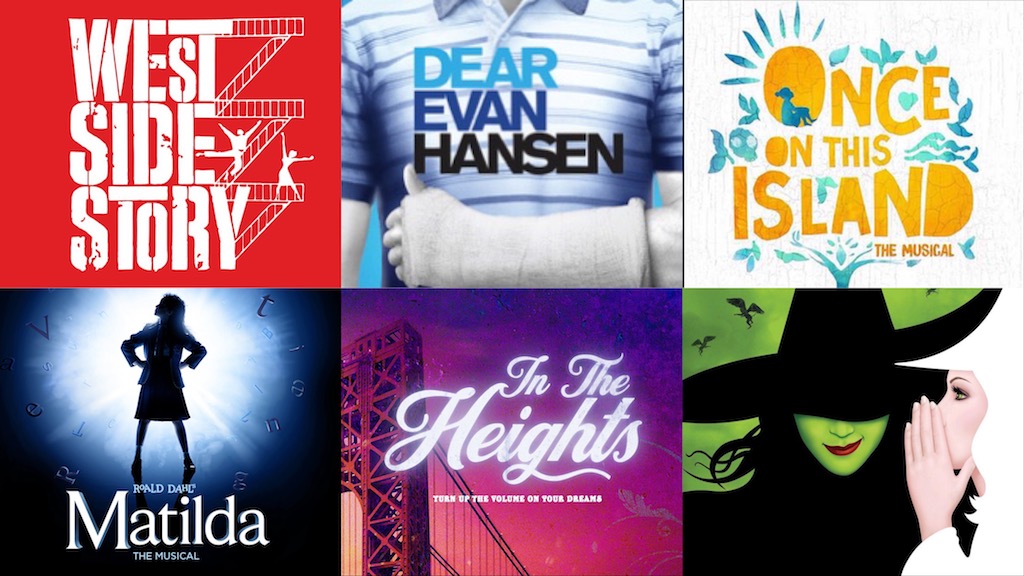 21 Musicals Getting Film Adaptations
It's good to be a musical / theater fan!
Did you know that from the 1930s to the 1950s, it was considered the Golden Age of musical film? Well, the 2020s may give those decades a run for their money as it looks like a new age of musical film is on its way, with at least two dozen musicals heading to the silver screen in the near future. These range from adaptations of Broadway shows, live-action versions of Disney animated classics, to remakes of already iconic musical films. 
Here are 21 musicals about to move from stage to screen (some are moving from screen to stage to screen):
1. 13

Composed by Jason Robert Brown, 13 the Musical follows Evan Goldman as he's forced to move from New York to a small town in Indiana after his parents get divorced. The musical is known for being the only Broadway musical to have a cast and a band composed entirely of teenagers. It was also Ariana Grande's professional debut as she played the role of Charlotte the cheerleader.
What We Know: A casting call was sent out in October 2020 for cast members aged 12 to 16 (with a playing age of 13.) The film adaptation will be directed by Tamara Davis (High School Musical: The Musical: The Series).
2. The Color Purple
The Color Purple follows the story of Celie, a black woman who grows up in intense poverty and abuse in the American South during the early 20th century. She is changed when she finds her self-worth through the help of two strong female companions.
The Color Purple started as a 1982 epistolary novel by Alice Walker, where it won the Pulitzer Prize for Fiction in 1983. It was adapted into a film in 1985, directed by Steven Spielberg and starring Whoopi Goldberg and Oprah Winfrey. 
In December 2005, a musical adaptation opened on Broadway. It returned to Broadway in 2015 starring Cynthia Erivo as Celie, winning Best Revival of a Musical and Best Leading Actress in a Musical for Erivo.
What We Know: Spielberg and Winfrey are teaming up for the film adaptation of the musical. This is set to be directed by Blitz Bazawule and produced by Winfrey, Spielberg, Scott Sanders, and Quincy Jones, which has a screenplay by Marcus Gardley. No casting details have been released but the film is set to premiere on December 20, 2023.
3. Come From Away

Come From Away follows events which transpired after the September 11 attacks, when over 7,000 people aboard 38 planes were forced to land on a small town called Gander in Newfoundland and Labrador. More than just a tale of friendship in the midst of crisis, Come From Away is a story of resilience of the human spirit, set to beautiful Celtic-rock music.
The musical, with book, music and lyrics by Irene Sankoff and David Hein, opened on Broadway in 2017 and 2019 on the West End. The show was running in both venues when the pandemic struck.
What We Know: Just that the movie adaptation is planning to be filmed in the small Canadian town in which the story is set.
4. Cyrano
Cyrano the musical was written by Erica Schmidt and was adapted from Edmond Rostand's Cyrano de Bergerac. The show tells the story of a soldier in the French army who is a talented poet and musician with a distinctively large nose. Burdened by self-consciousness because of his unusual appearance, he is unable to express his love for the lady Roxanne. He decides to write her love letters under the guise of a young, handsome soldier named Christian, and various romantic complications ensue.
What We Know: The film will be directed by Atonement director, Joe Wright, while Game of Thrones star Peter Dinklage will portray the title character. Haley Bennett (The Magnificent Seven, Music & Lyrics) will play the female lead, Roxanne.
5. Dear Evan Hansen
Dear Evan Hansen follows the story of a young man struggling with social anxiety and who gets unintentionally caught up in an elaborate deception when the family of a classmate who committed suicide mistakes one of Hansen's letters as their son's suicide note. As Hansen finds the love and acceptance he has yearned for, he feels conflicted about telling the family the truth.
The musical opened on Broadway in 2016 and was nominated for nine Tonys and won five including best musical, best actor, best featured actress, and best score.
What We Know: Ben Platt will reprise the role of Evan Hansen. The rest of the confirmed cast include Julianne Moore as Heidi Hansen, Amy Adams as Cynthia Murphy, Kaitlyn Dever as Zoe Murphy, Colton Ryan as Connor Murphy, Danny Pino as Larry Murphy, Nik Dodani as Jared Kleinman, and Amandla Stenberg as Alana Beck. The film will be released in US cinemas on September 24.
6. Everyone's Talking About Jamie
Everybody's Talking About Jamie
follows the story of Jamie, a gay 16-year-old boy living in Sheffield, England, who wants to become a professional drag queen. He faces opposition from his conservative community, particularly the homophobic bullies at school and his own narrow-minded father. But with the support of his best friend, his mother, and a group of fabulous drag queens, Jamie gains the courage to find his voice and to step into the light as his true self.
The musical opened at the Apollo Theatre in the West End on November 6, 2017. Both the musical and the film adaptation were inspired by the three-part BBC documentary Jamie: Drag Queen at 16 which aired in 2011.
What We Know: Coming sometime in 2021! The film stars young newcomers Max Harwood as Jamie and Lauren Patel as his friend, Pritti. The rest of the cast include British film and stage veterans such as Sarah Lancashire, Sharon Horgan, Richard E. Grant, Ralph Ineson, Samuel Bottomly, Shobna Gulati, and Adeel Akhtar.
7. Follies

Follies is set in 1971, when theatrical impresario Dimitri Weissmann hosts a reunion of ex-Follies performers in his crumbling theater. Amid the reminiscing, two middle-aged couples confront some unpleasant truths about their past and present, coming face-to-face with the future.
Follies, written by Stephen Sondheim (music and lyrics) and James Goldman (book), opened on Broadway in 1971. It was nominated for 11 Tony Awards and won 7, including Best Original Score for Sondheim. Popular songs from the show include "Broadway Baby", "I'm Still Here", and "Losing My Mind." 
What We Know: Dominic Cooke, who directed the 2017 revival of the musical, is set to direct the film. BBC Films will be one of the producers.
8.  The Hunchback of Notre Dame
The Hunchback of Notre Dame follows the story of Quasimodo, the titular hunchback, who watches over Paris from the bell tower of the legendary Notre Dame cathedral. When he meets the gypsy Esmeralda, he learns his true worth and he breaks free from the tyrannical clutches of his master, the villainous Frollo.
What We Know: Part of Disney's live-acton roster. It'll be a musical adaptation of the 1996 animated film and the 1831 Victor Hugo novel. Tony-winning playwright David Henry Hwang will be writing the adaptation, while Alan Menken and Stephen Schwartz will be writing the music. The film will not include the stage production by Schwartz and Menken.
9.  In the Heights 
Written by Lin-Manuel Miranda (music and lyrics) and Quiara Alegría Hudes (book),
In the Heights
follows the story of Usnavi, a bodega owner who has mixed feelings about closing his store and retiring to the Dominican Republic after inheriting his grandmother's fortune.
A local staging by Atlantis Theatrical Entertainment Group ran at the Carlos P. Romulo Auditorium of RCBC Plaza in 2011 with a re-run in 2012.
What We Know: Streaming this June 18, 2021! Slated to premiere both online on HBO Max and in theaters. The cast features Anthony Ramos as Usnavi, Melissa Barrera as Vanessa, Lin-Manuel Miranda as Piraguero, and more. It will be directed by Jon M. Chu, who is also set to direct the upcoming Wicked movie.
10. Jekyll and Hyde
Jekyll and Hyde the musical follows the story of Doctor Henry Jekyll, whose dangerous experiments lead to the creation of his own villainous alter-ego, Mr. Edward Hyde. Events spiral out of control as Jekyll is unable to control his other half and he is forced to take desperate measures.
Jekyll and Hyde first opened on Broadway in 1997, with a book by Leslie Bricusse and lyrics by Bricusse, Frank Wildhorn, and Steve Cuden. It then had a Broadway revival in 2013, starring Constantine Maroulis as Dr. Jekyll/Edward Hyde, Teal Wicks as Emma, and Deborah Cox as Lucy Harris. The production is based on the 1886 novel by Robert Louis Stevenson. The musical features iconic songs such as "This is the Moment," "Someone Like You," and "Take Me as I Am."
A local staging by Repertory Philippines ran at the Onstage Theater in 2012.

What We Know: The movie adaptation is written by Alexander Dinelaris. That's pretty much it.

11. The Little Mermaid

The Little Mermaid, based on the Disney film, follows the adventures of the titular mermaid, Ariel, who falls in love with the human prince Eric, and decides to make a dangerous deal with the sea-witch Ursula in order to pursue her true love.
A local staging by Atlantis Theatrical Entertainment Group ran at the Meralco Theater in 2011. 
What We Know: The live-action film adaptation will star Halle Bailey as Ariel and Jonah Hauer-King as Prince Eric. The supporting cast is a who's who of surprises: Melissa McCarthy (Ursula), Jacob Tremblay (Flounder), Javier Bardem (King Triton), Awkwafina (Scuttle), Daveed Diggs (Sebastian). Harry Potter and the Cursed Child's Noma Dumezweni will also join the cast!
The film will feature songs from the 1989 animated feature written by Alan Menken and Howard Ashman, and new songs by Menken and Lin-Manuel Miranda. It will be directed by Rob Marshall. The script is written by David Magee.
12. Matilda
Matilda the Musical is based on the beloved 1988 Roald Dahl novel about a precocious little girl who loves learning but who is ignored and oppressed by her ignorant, overbearing parents and by her school's tyrannical headmistress, Miss Trunchbull. In spite of these hardships, she finds solace in books and in the love of her kindhearted teacher, Miss Honey. She later finds the strength to challenge the unjust system in her school and she emerges triumphant.
The musical, written by Dennis Kelly and Tim Minchin, opened in the West End in 2011 and on Broadway in 2013, winning numerous Olivier Awards including Best New Musical and several Tony's including Best Book of a Musical. 
A local staging by Atlantis Theatrical Entertainment Group ran at the Meralco Theater in 2017 and the international tour of the Royal Shakespeare Company, presented by GWB Entertainment, along with GMG Productions & Virtus Live, opened a limited run last year which was sadly cut short by the government's mandated community quarantine in March.
What We Know: Yet another one set for a Netflix release. The film adaptation will star newcomer Alisha Weir as the title character. It was previously reported that Ralph Fiennes was going to be Trunchbull, but now it looks like Emma Thompson is taking on the role with Lashana Lynch as Miss Honey.

13. Mean Girls

Mean Girls, based on the 2004 film of the same name, follows Cady Haron, a teenager who grew up on an African savanna. She moves to the suburb of Illinois with her scientist parents and gets sucked into the peer politics of high school.
The Broadway show opened at the August Wilson Theatre on April 18, 2018 and was nominated for 12 Tony Awards including Best Musical.
What We Know: We're still bummed that it looks like it's officially closed on Broadway, but the movie-turned-musical-turned-movie musical will have Broadway musical composer Jeff Richmond, lyricist Nell Benjamin, and Tina Fey returning to the creative team. Fey and Lorne Michaels will produce.

14. Merrily We Roll Along

Merrily We Roll Along begins in the present and moves backwards, tracing the lives of wealthy, jaded composer, Franklin Shepard, and his two estranged friends Charlie and Mary, through each milestone of their personal and professional lives (good and bad). 
The 1981 Broadway musical was written by George Furth (book) and Stephen Sondheim (music and lyrics), based on the 1934 play of the same name by George S. Kaufman and Moss Hart.
What We Know: Blake Jenner will be playing the role of Frank, while Ben Platt and Beanie Feldstein will be playing the roles of Charlie and Mary respectively. The story takes place over the course of 20 years, and the film's director, Richard Linklater, is pulling another Boyhood, so don't expect this adaptation to be released anytime soon.

15. Once on this Island

Featuring music by Stephen Flaherty and book and lyrics by Lynn Ahrens, Once on this Island is the story of Ti Moune, a fearless peasant girl who is in search of her place in the world, ready to risk everything for love. Guided by the mighty island gods, she goes on a journey to reunite with the man who has captured her heart.
The Broadway musical first opened in 1990, based on the 1985 novel My Love, My Love; or, The Peasant Girl by Rosa Guy. The musical was nominated for 8 Tony Awards including Best Musical in 1991. It returned to Broadway in 2017, featuring Lea Salonga as Erzulie, where it garnered 8 Tony nominations and won the Tony Award for Best Revival of a Musical in 2018.
A number of stagings ran locally– a 1993 production by Chase International at the Manila Hotel, a 1995 production by Repertory Philippines, and a 2005 production by Actor's Actor's Inc. at the Carlos P. Romulo Auditorium of RCBC Plaza. 
What We Know: Disney+ is now developing a film adaptation with playwright Jocelyn Bioh set to pen the script (it's already going through the notes process!), while Wanuri Kahiu will direct the movie musical. Marc Platt is set to produce.

16. Pinocchio

There's going to be a major musical based on the classic tale by Carlo Collodi about a wooden puppet who was magically brought to life by his father's wish. This Pinocchio will be set during the rise of fascism in Mussolini's Italy and will be a heartwarming tale of love and disobedience as a young boy endeavours to make his father proud of him.
What We Know: That it's animated, a musical, and that Guillermo del Toro is working on it! It's going to carry a lot of star power, with Tilda Swinton, Cate Blanchett, Finn Wolfhard, and more set to be in it. The script was written by Del Toro and Patrick McHale while the song lyrics were written by del Toro and Katz with music from much-awarded composer, Alexandre Desplat.

17. Monty Python's Spamalot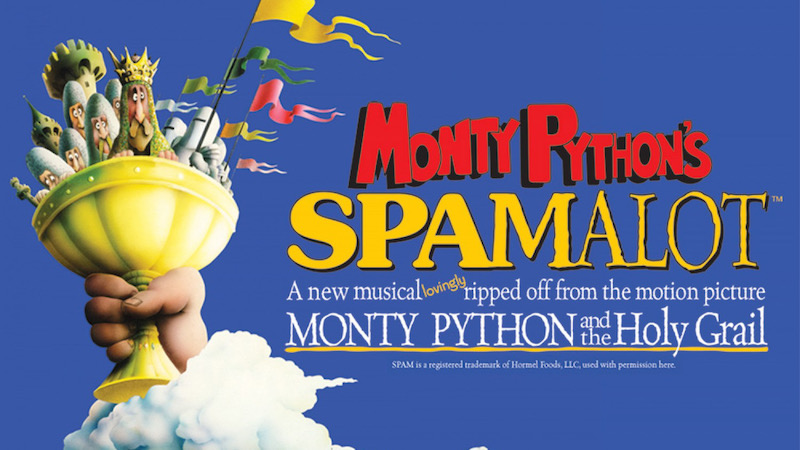 Monty Python's Spamalot retells the legend of King Arthur and his Knights of the Round Table, and features a bevy of beautiful show girls, cows, killer rabbits, and French people.
The stage musical, which was adapted from the 1975 film Monty Python and the Holy Grail, opened on Broadway in 2005, where it won 3 out of its 14 Tony Award nominations, including Best Musical. It then opened on the West End in 2006, where it was nominated for 7 Olivier Awards, including Best New Musical. It is written by Eric Idle (music, book, and lyrics) and John Du Prez (music).
A local staging by Upstart Productions also ran at the Carlos P. Romulo Auditorium, RCBC Plaza in 2017, and a succeeding rerun at the Maybank Performing Arts Theater, BGC Arts Center in 2018.
What We Know: Not much, other than Paramount Pictures acquiring the rights to do the movie adaptation. 
18. Sunset Boulevard

With music by Andrew Lloyd Webber and book and lyrics by Don Black and Christopher Hampton, Sunset Boulevard centers on Norma Desmond, an aging silent film star in 1949 and her delusions of making a glorious comeback. It is based on Billy Wilder's 1950 movie of the same title.
The original Broadway production also won the Tony Awards for Best Musical, Best Musical Score, Best Book of a Musical, Best Scenic Design, Best Lighting Design, and Best Performance by a Featured Actor in a Musical for George Hearn. 
What We Know: Glenn Close, who won a Tony for this show, is set to star in the upcoming film adaptation. Tony Award-winning choreographer Rob Ashford is set to direct the film with a screenplay by Tom MacRae. 
19. Tick Tick Boom

Tick, tick… BOOM! is an autobiographical musical by the late Jonathan Larson, the Tony Award–winning composer of Rent. It is the story of an aspiring composer who questions his life choices on the eve of his thirtieth birthday.
A local staging by Atlantis Theatrical Entertainment Group ran at the Carlos P. Romulo Auditorium of RCBC Plaza in 2002 with another production by 9 Works Theatrical running at the same venue in 2016.
What We Know: Coming to Netflix in 2021. Their year's trailer even features seconds footage of Andrew Garfield at it. The film adaptation will be Lin-Manuel Miranda's directorial debut and will also star Vanessa Hudgens and Bradley Whitford, among others.

20. West Side Story

In West Side Story, Shakespeare's Romeo and Juliet is transported to modern-day New York City as two young, idealistic lovers find themselves caught between warring street gangs, the "American" Jets and the Puerto Rican Sharks.
The film is adapted from the original 1957 Broadway musical written by Arthur Laurents, with music by Leonard Bernstein, lyrics by Stephen Sondheim, and concept, direction, and choreography by Jerome Robbins. 
A local staging by Repertory Philippines ran in 1981 while another production by Concertus Manila ran at The Theatre at Solaire in 2017.
What We Know: The Stephen Spielberg remake (screenplay by Tony Kushner) is pretty much done. The cast features Ansel Elgort as Tony and Rachel Zegler as Maria. Joining them is OG Anita, Rita Moreno, as well as more than 50 actors, singers, and dancers who are part of the ensemble.
This was originally scheduled to be released last December 18 but it got 2020'd, so we'll have to wait an entire year (December 10, 2021) before we can finally see it. Incidentally, the new date will coincide with the 60th anniversary of the original 1961 film.
21. Wicked

The gravity-defying musical, Wicked, is set in the magical land of Oz and tells the story of the talented Elphaba, who will be known as the Wicked Witch of the West, and her complicated relationship with Glinda the Good Witch, as well as their uncovering of the true nature of the Wizard of Oz. 
The Broadway musical opened on October 30, 2003. It was nominated for 10 Tony Awards and won 3, including Best Actress in a Musical for Idina Menzel. The book was written by Winnie Holzman (adapted from Gregory Maguire's novel), with music and lyrics by Stephen Schwartz. Both will continue to collaborate for the film adaptation.
A local staging by Concertus Manila ran in 2014 at the Cultural Center of the Philippines with a re-run at The Theatre at Solaire in 2017.
What We Know: Initial premiere dates have come and gone and still no movie. There isn't even an official cast yet. So far, it's been mostly directors entering and exiting the project. Initially, Stephen Daldry was set to direct the film, with Marc Platt set to produce. But Daldry has since left the project. Two new songs are expected to be added for the film–there is that!
UPDATE: It has been reported that In the Heights movie director Jon M. Chu will also be directing the film.
We need musicals more than ever!! Can't wait to experience all of these. https://t.co/KbjVGgACkO

— Jon M. Chu (@jonmchu) January 31, 2021
Comments