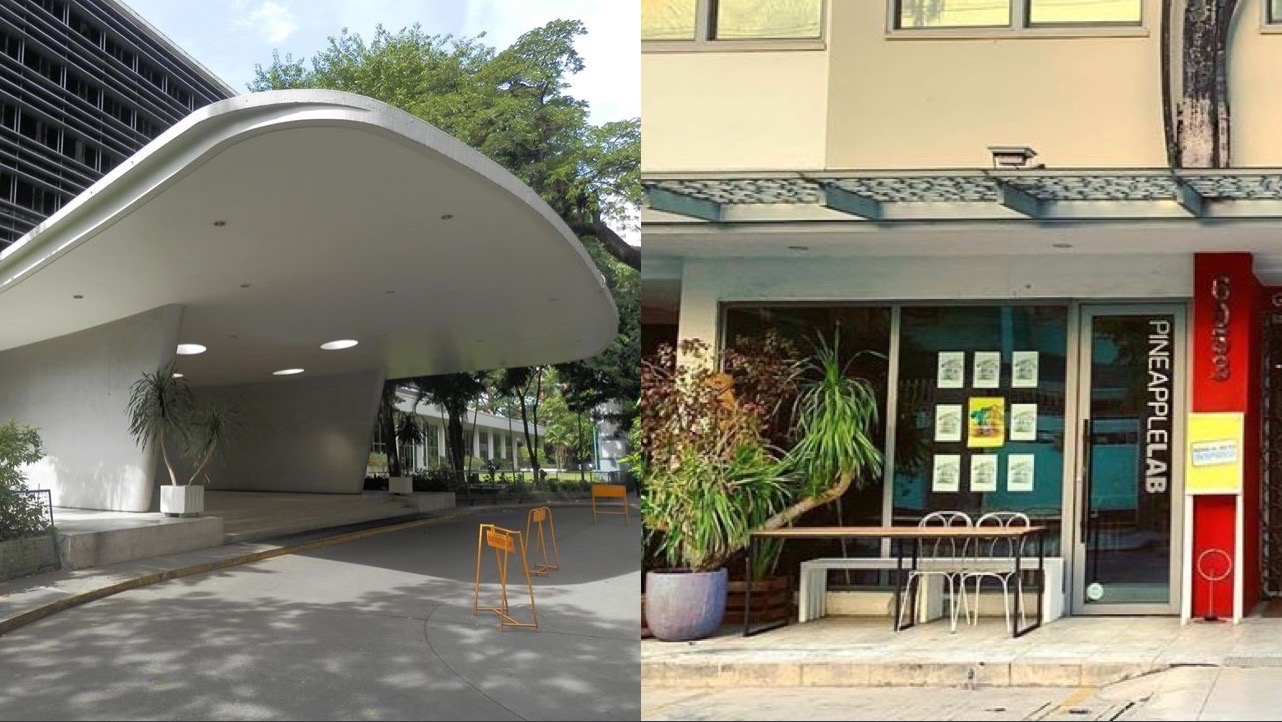 2 Theater Venues Have Permanently Closed
Multiple Facebook posts on the Icomos 20th Century Heritage Philippines have shown photos of the current demolition happening at the Philam Life Building. 
The most recent photos were sent by Christian Aguilar on August 8, with the Facebook caption "GOODBYE, PHILAMLIFE. The dismantling of a Manila architectural icon continues on United Nations Avenue."
The Philam Life Building houses the Philam Life Theater, which opened in 1961 designed by Filipino architect Carlos Arguelles. It hosted renowned musicians, choirs, and orchestras over 52 years. Its last engagement was the Elegantly Brahms concert in March 2013, performed by Ukrainian pianist Sofya Gulyak and the Philippine Philharmonic Orchestra with then music director and chief conductor Olivier Ochanine. 
In 2012, the SM Development Corp. (SMDC) acquired the building and "vowed to preserve the culturally historic Philam Life Theater," according to a Facebook post by Architect Gerard Lico. 
"The building housed a 780-seat theater, renowned for its excellent acoustics done by Bolt, Beranek & Newman, which also did the acoustics of the Sydney Opera House," adds Lico. "For the meantime, SMDC plans to construct on the site a condominium complex that includes a world-class, state-of-the-art theater that will serve the cultural needs of the vicinity."
There is currently an ongoing petition by Ochanine that is putting pressure on SMDC to honor their promise of preserving the theater. He also started a petition in 2013 to ensure that the SMDC would not demolish the building.
He states, "In 2013, I started a petition to convince the SMDC group NOT to destroy the historic, beautiful and ONLY acoustically-strong theater in Manila.  Through all of your signatures and various meetings with SMDC, they agreed to preserve the hall."
Pineapple Lab, a creative art space and gallery dedicated to Filipino art makers, international artists, and collaborators, is also closing its doors at its current location in Poblacion. 
In a Facebook post, Pineapple Lab's Creative Director Andrei Pamintuan, while sharing photos from the space, says, "It was not an easy decision, but we have to take this time to pause for a bit, deal with the grief so we can pick ourselves up and create something that will enable us to continue our work and be there for the community. And while we let go of our space, we hang on to all the memories and lessons learned until we can make new ones again." 
Comments