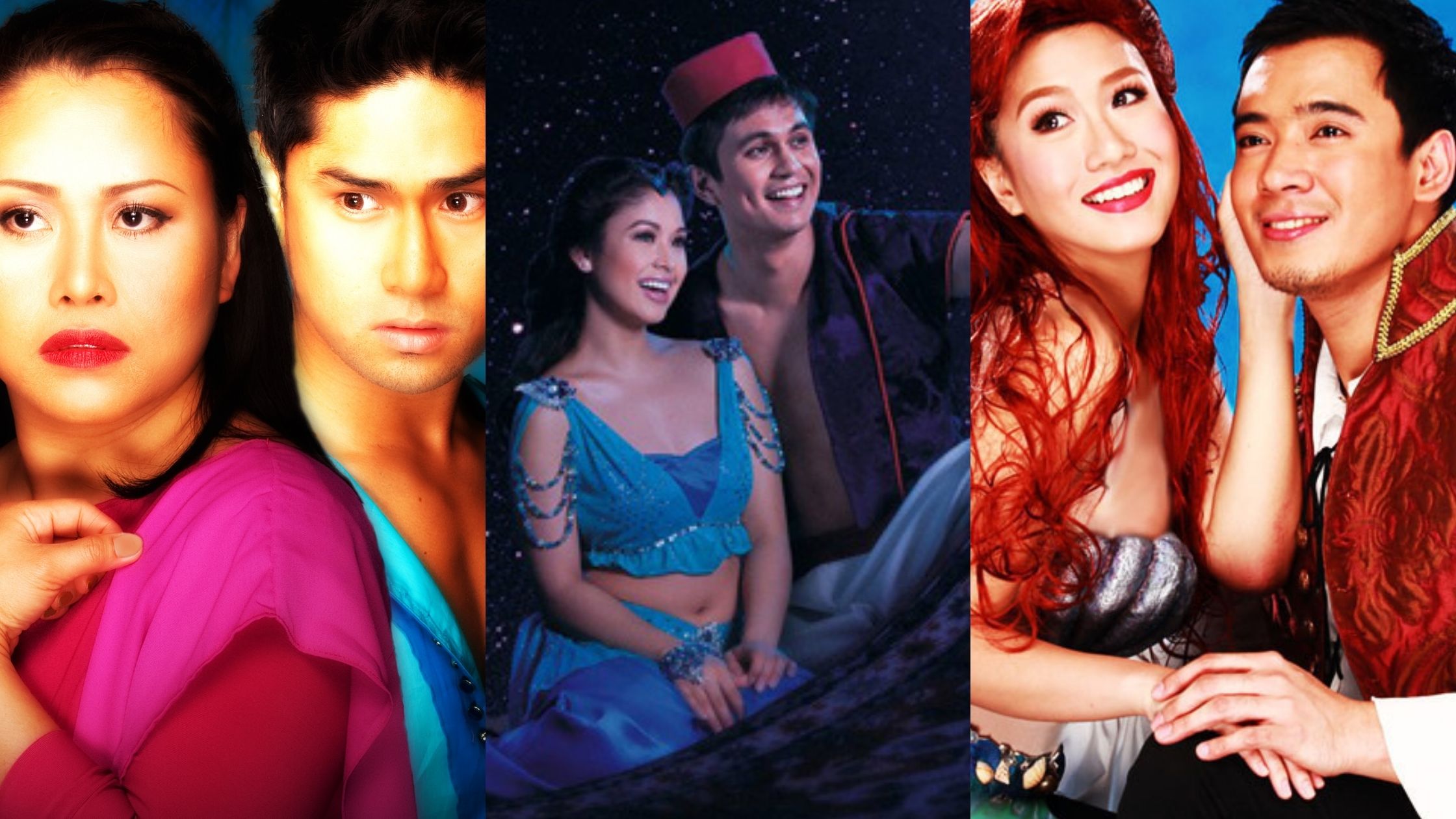 13 Romantic Songs from Disney Musicals
"Every story is a love story…" or at least that's mostly the case with Disney theatrical productions.
Since many Disney animated classics also feature memorable tunes, the transition to the stage was inevitable. The stage versions expanded the repertoire for each story, showcasing even more iconic musical numbers. And most of these theatrical adaptations also portray epic love stories, leading to some of the most romantic songs ever performed on Broadway. 
All of the shows on this list were based on Disney's animated canon with the exception of Aida, a musical inspired by both history and an opera by Verdi, and with heart wrenching songs by the team behind The Lion King, Elton John and Tim Rice. With so many choices from the show depicting the complications of love, Aida dominates this list, and hopefully we can get you to check out the cast album online.We've put together a list of these romantic tunes, evoking the different stages of love and the emotional rollercoaster it puts everyone through. Whether you're giddy with love, in denial, heartbroken, or still hopeful, Disney has a song for you.
While some of the songs might be familiar to those who have watched (and endlessly re-watched) the animated films, the songs added specifically for the stage versions are no less moving or memorable. 
These songs are so good that they might compel one to check out the Broadway adaptation of these Disney stories (if not live, at least on Spotify). 
1. "Beauty and the Beast" from
Beauty and the Beast
Tale as old as time
Tune as old as song
Bittersweet and strange
Finding you can change
Learning you were wrong
2. "What Do You Know About Love?" from
Frozen
What do you know about love?

Just, be careful

What do you know about love?

To have a little faith
3. "Something There" from
Beauty and the Beast
New, and a bit alarming

Who'd have ever thought that this could be?

True, that he's no Prince Charming

But there's something in him that I simply didn't see
4. "I won't Say (I'm in Love)" from
Hercules
Who d'you think you're kidding

He's the earth and heaven to you

Try to keep it hidden,

Honey we can see right through you
5. "For the First Time" from
Tarzan
Oh, for the first time (ooh, for the first time)
I know it's real and with him, I feel
So completely (completely)
Uniquely like no other (ho, she is like no other) as he gently holds me close
6. "Can You Feel the Love Tonight" from
The Lion King
Can you feel the love tonight?

You needn't look too far

Stealing through the night's uncertainties

Love is where they are
7. "Kiss the Girl" from
The Little Mermaid
There is one way to ask her
It don't take a word
Not a single word

Go on and kiss the girl
8. "Elaborate Lives" from
Aida
I wish I had the courage

To tell you face to face

But I could wait forever

For the perfect time and place
9. "Someday" from
The Hunchback of Notre Dame
On days when the sun is gone
Hope lives on
Wish upon the moon
Change will come
10. "A Whole New World" from
Aladdin
A whole new world
A new fantastic point of view
No one to tell us no

Or where to go
11. "Written in the Stars" from
Aida
Is it written in the stars

Are we paying for some crime

Is that all that we are good for

Just a stretch of mortal time
12. "Heaven's Light" from
The Hunchback of Notre Dame
I dare to dream that she

Might even care for me

And as I ring the bells tonight

My cold dark tower seems so bright

I swear it must be Heaven's Light
13. "A Million Miles Away" from
Aladdin
We'll be a million miles away
Leave everything behind
When you choose to lose yourself
Who knows what you might find?
Here's the full playlist:
Comments