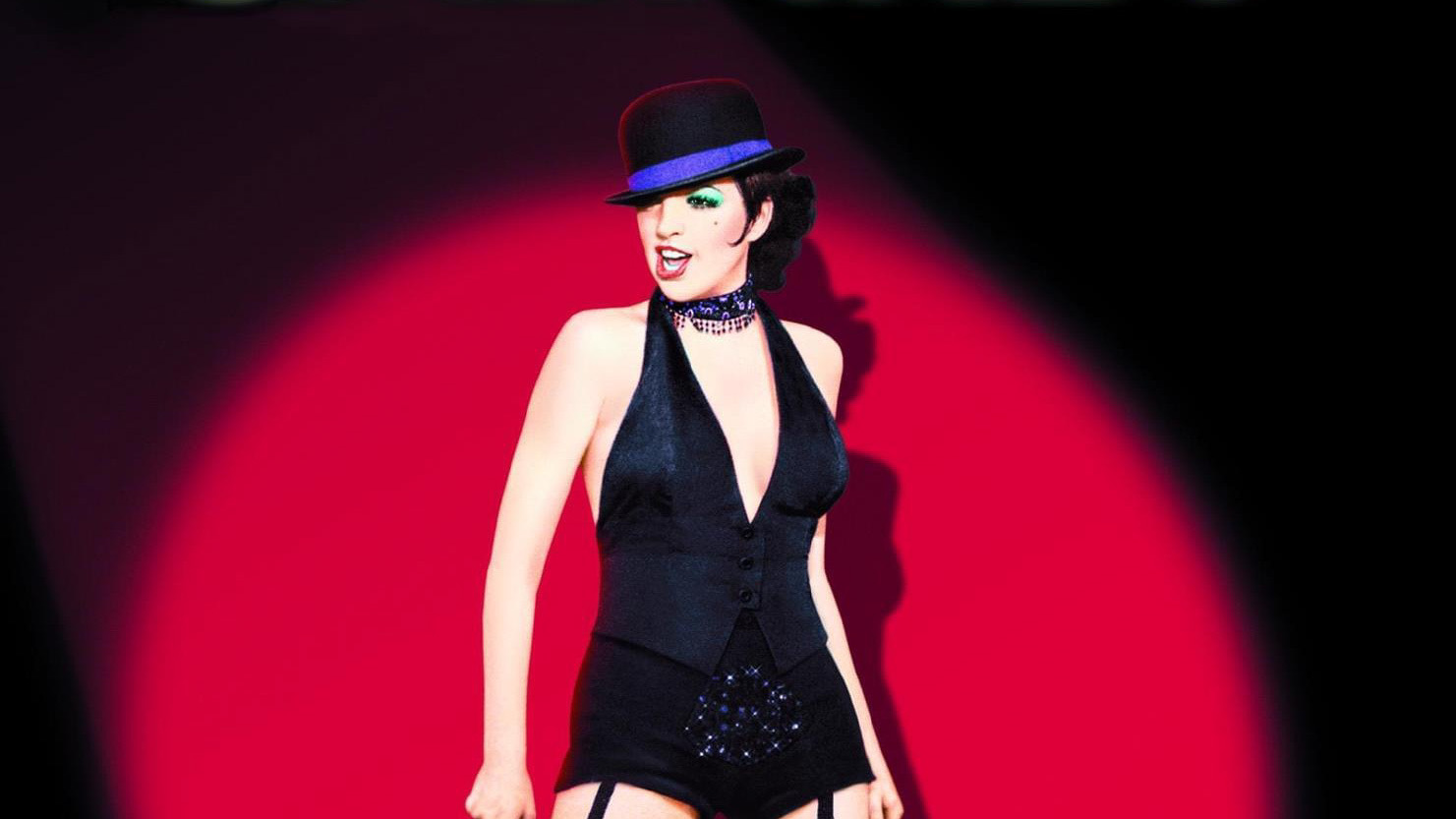 12 Power Anthems from Musicals
As cliche as it sounds, New Year is a time for new beginnings. And after the year that the world has had, a fresh start is exactly what everyone needs right now. Instead of focusing on the hardships we endured, let us look ahead with excitement and anticipation of better things to come. 
And there's nothing quite like energetic showtunes to rejuvenate our exhausted spirits. Broadway musicals always feature lively showstoppers that make you feel like dancing and celebrating life. These unforgettable songs are a vital reminder of the power of musical theater to spark joy even in the direst of circumstances.
As we usher in the New Year, let's give ourselves a boost with these uplifting songs that will surely have us singing and dancing along.
Let's Start the New Year Right (Holiday Inn)
"Let's watch the old year die

With a fond good-bye

And our hopes as high

As a kite…"
Let's kick off this playlist with a classic Irving Berlin song from the 2016 Broadway musical, Holiday Inn, which was based on the 1942 film of the same name. The song begins on New Year's Eve with a countdown to midnight and talks about fresh starts, bringing positive energy into the new year, and saying good-bye to the year that was. So that's pretty much how we want to welcome 2021.
Seasons of Love (Rent)
"525, 600 minutes

525, 000 moments so dear

525, 600 minutes
How do you measure, measure a year?"
All theater kids know how many minutes there are in a year because of this iconic song from the 1996 Broadway musical, Rent. But more than that, Seasons of Love is about finding different ways to remember the year that passed: the good, the bad, and everything in between. And ultimately, the song reminds us that whatever we may have endured, the real measure of a year is in the love we shared with one another, and that's an important message to take with us into 2021.
Merrily We Roll Along (Merrily We Roll Along)
"Some rides are rough

And leave you jumpy

Why make it tough

By getting grumpy?

Plenty of roads to try…"
No Broadway playlist can be complete without a bit of Sondheim. This song from his 1981 musical of the same name follows three friends and their bumpy roads to fame and fortune, but notably in reverse chronological order. While the musical isn't the most inspiring of stories, this song talks about holding on to one's dreams and moving forward, no matter how difficult the way ahead may be. We just have to keep moving and we will somehow roll merrily along.
Something's Coming (West Side Story)
"
Could it be? Yes, it could

Something's coming, something good, if I can wait

Something's coming, I don't know what it is

But it is gonna be great…"
This song from 1957's West Side Story is all about the excitement for the future and the hope that something good is going to happen. This is the kind of energy we need to bring with us to 2021, the hope that good things are on their way, and miracles are gonna come true for us at last. Let's try and let go of the negativity of 2020 and give in to the possibility that the new year will have amazing adventures for us all to pursue.
Maybe This Time (Cabaret)
"All the odds are in my favor

Something's bound to give in,

It's got to happen, happen sometime

Maybe this time I'll win…"
We can probably all relate to the struggles of Sally Bowles from the 1966 Broadway musical Cabaret. She's had her heartbreaks but she's not going to let them get the better of her, just as we shouldn't let the hardships of 2020 continue to torment us. Instead, let's put on our black bowler hats and sing proudly that 2021 is gonna bring us some big wins. 
A Brand New Day (The Wiz)
"Hello world

It's like a different way of living now

And thank you world

We always knew that we'd be free somehow…"
This triumphant number from the 1975 musical The Wiz gives us the rejuvenating message we need as we move towards the new year. The villains have been vanquished and the heroes are celebrating their victory over evil, just as we should find reasons to celebrate making it through a truly villainous year. We survived 2020 and we are here to greet a brand new day of freedom and happiness.
The Perfect Year (Sunset Boulevard)
"It's New Year's Eve, and hopes are high

Dance one year in, kiss one goodbye

Another chance, another start

So many dreams to tease the heart…"
This song from 1994's Sunset Boulevard was sung by the delusional Norma Desmond but let's focus on the message of the song and not its context in the show. It's about welcoming the new year with those you love and finding reasons to celebrate as long as you are all together. Like all the songs on this list, it is about having hope for something better in the new year and being grateful for new beginnings.
Tonight Belongs to You (The Prom)
"One thing's universal

Live's no dress rehearsal

So why not make some waves before it's through

Go big or you've blown it

It's time that you own it

Let's make it clear that

Tonight belongs to you…"
This 2018 Broadway musical burst into our consciousness this year because of the star-studded Netflix adaptation. But more than that, The Prom is about finding the courage to be who you truly are and for learning to accept others as well. It's a truly uplifting show with a killer soundtrack that has brought joy and dancing to many a quarantined household this year. Let the characters of The Prom remind you to seize the day and make the most of what is coming next.
Raise Your Voice (Sister Act)
"Raise your voice!

Spread it cross the sky!

Blast it! Blare it!

Stand and share it!

Help the world rejoice!"
This rousing number from the 2011 Broadway musical is all about finding the confidence to be yourself and to show the world what you can do. This year may have brought us down a lot but we can still find ways of raising our voices and celebrating the survivors we have become. In 2021, let's make sure we take every opportunity to make a joyful noise!
Shut Up and Raise your Glass (Moulin Rouge!)
"Won't you come on and, come on and

Raise your glass

Just come on and, come on

Raise your glass…"
This mashup of Walk the Moon's "Shut Up and Dance with Me" and Pink's "Raise Your Glass" from 2018's Moulin Rouge! is a truly festive number that one cannot help but dance to. It's very much in line with the musical's Bohemian ideals of Truth, Beauty, Freedom, and Love and is the kind of joyous celebration of life that we need to rekindle next year. 
Raise You Up/Just Be (Kinky Boots)
"Just be. Who you wanna be.

Never let them tell you who you ought to be.

Just be. With dignity.

Celebrate your life triumphantly…"
Everything about 2013's Kinky Boots is a wonderful celebration of being yourself and pursuing your passions. The soundtrack is full of lively numbers but the most striking is the grand finale where all the characters strut down the catwalk in their kinky boots before singing and dancing about loving yourself and supporting those you love. It's a profoundly inspiring message to take with you as you welcome 2021 and listening to this song will give you an excuse to dance and who knows? Maybe you've got a pair of kinky boots you'd like to try out.
You Can't Stop the Beat (Hairspray)
"You can't stop today

As it comes speeding 'round the track

Yesterday is history

And it's never comin' back!"
Nothing beats (pun intended) this festive finale from 2002's Hairspray when it comes to bringing a hefty dose of serotonin. You can't help but dance and be joyful as you sing along to the characters celebrating the power of music and love while embracing who they truly are. And somehow, the music helps you believe that you can dance all of 2020's worries away and ring in some good vibes for 2021!
You can listen to the entire playlist below!
Comments