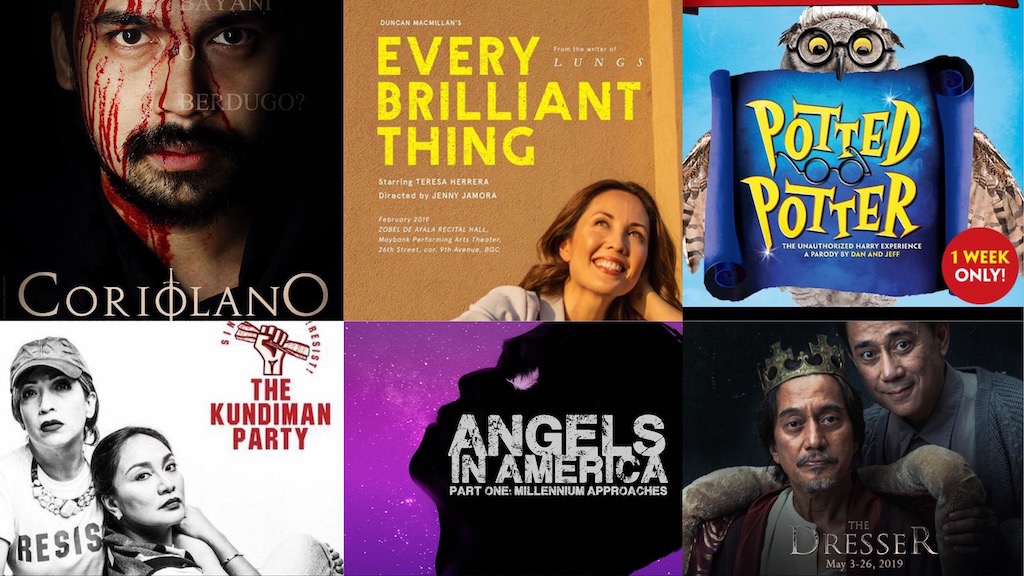 12 Plays to Watch in 2019
A Shakespeare rarity, a wizarding comedy, a powerful work exploring the AIDS pandemic, and returning favorites: these are just some of the plays theater fans can look forward to seeing this year. How many are you planning to watch?
READ: 17 Musicals to Watch Out for in 2019
The Company of Actors in Streamlined Theater (C.A.S.T.) heads into their second season tackling more ambitious themes that mirror today's tumultuous times but also offer stories of hope. Inspired by Kenneth Branagh's Renaissance Theatre Company, C.A.S.T. is composed of six actors and one writer, and aims to present affordable yet challenging pieces of theater to enthusiasts and newcomers alike. Consider it your blind date with theater, as the titles of the plays will be revealed at the venue. This year's plays, which will run through January, will feature the following cast members:
First staged reading: C.A.S.T. co-founder Sarah Facuri, Bituin Escalante, Gabby Padilla, and Jenny Jamora. Directed by Jill Peña and Maronne Cruz.
Second staged reading: Luis Marcelo, Tarek El Tayech, C.A.S.T. co-founder Maronne Cruz, Jeremy Domingo, Kiefer Sison, and Diego Aranda. Directed by Nelsito Gomez and Sarah Facuri.
Third staged reading: Jaime del Mundo, Roselyn Perez, Tarek El Tayech, Dean Daniel Rosen, Franco Ramos, Justine Peña, and C.A.S.T. co-founder Nelsito Gomez. Directed by Mako Alonso and Jill Peña.
Fourth staged reading: Audie Gemora, Tami Monsod, C.A.S.T. co-founder Mako Alonso, Mikkie Bradshaw-Volante, George Schulze, Cris Villonco, Robie Zialcita, Bym Buhain, Elliot Miranda, and Sophie Bradshaw-Volante. Directed by Wanggo Gallaga and Nelsito Gomez.
All performances will be held at the Pineapple Lab in Makati, and will start promptly at 7pm. There will be a door charge of 100 pesos. Promptness is key, as latecomers will not be permitted. Show dates are as follows:
Play # 1 – January 13, 2019. 2pm and 7pm.
Play #2 – January 20, 2019. 2pm and 7pm.
Play #3 – January 27, 2019. 2pm and 7pm.
Play #4 – February 3, 2019. 2pm and 7pm.
For reservations, contact 09453167768.
2. Silent Sky (Reine Productions in cooperation with Repertory Philippines)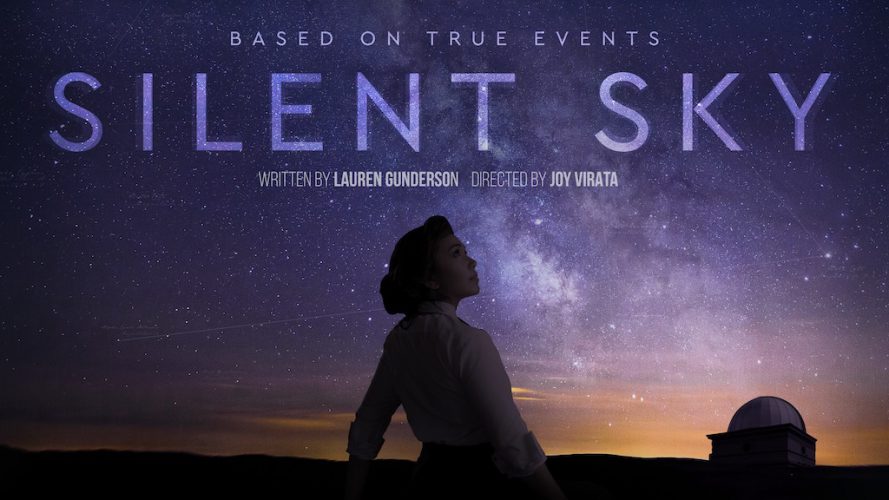 Silent Sky is a poetic retelling of the life of Henrietta Leavitt, one of the women known as the 'Harvard Computers'. Leavitt and the Harvard Computers were hired by the Harvard Observatory in the 1900s to analyze and catalogue every star in the entire sky. Along with Annie Cannon and Williamina Fleming, Leavitt blazed a trail for women in the male-dominated science of astronomy, and even discovered a mathematical pattern that would enable the understanding of the size of the universe.
With a book by Lauren Gunderson and direction by Joy Virata, this restaging of Repertory Philippines'  production is set to run from February 1-10, 2019 at the Carlos P. Romulo Auditorium, RCBC Plaza, Makati. The original cast of Cathy Azanza-Dy, Caisa Borromeo, Naths Everett, and Topper Fabregas (who will also act as assistant director) will be back to reprise their roles. This production also marks the return to the stage of actor, screenwriter, and producer Bibeth Orteza, who will take on the role of Cannon. The artistic team composed of Joey Mendoza (production design), John Batalla (lighting design), and Jethro Joaquin (sound design) will also return.
You can buy tickets here.
Teresa Herrera returns to the theater in this one-woman play that tackles the important topic of mental health. It is told from the point of view of an individual trying to list all the positive things to live for in light of their mother's chronic depression. In this show written by Duncan Macmillan, The Sandbox Collective breaks away from tradition by featuring a woman in the typically male lead role. It also furthers the theme of women empowerment with Jenny Jamora as director. The production team also includes John Batalla (lighting design), Marta Lovina (production design), Arvy Dimaculangan (sound design), Marcel David (stage manager), and Pauline Gaerlan (production manager), with Toff de Venecia as Artistic Director. Kakki Teodoro serves as associate producer and will alternate with Herrera in certain performances.
The play will be staged in the round, with the lead character regularly breaking the fourth wall. And staying true to the goal of including the audience, there will also be post-show discussions facilitated by mental health practitioners and psychiatrists.
Every Brilliant Thing will run from February 2-24, Fridays to Sundays, at the Zobel de Ayala Recital Hall of the Maybank Performing Arts Theater. Teodoro will be playing the role for the February 9 and 23, 3pm shows.
You can buy tickets here.
4. Trumperte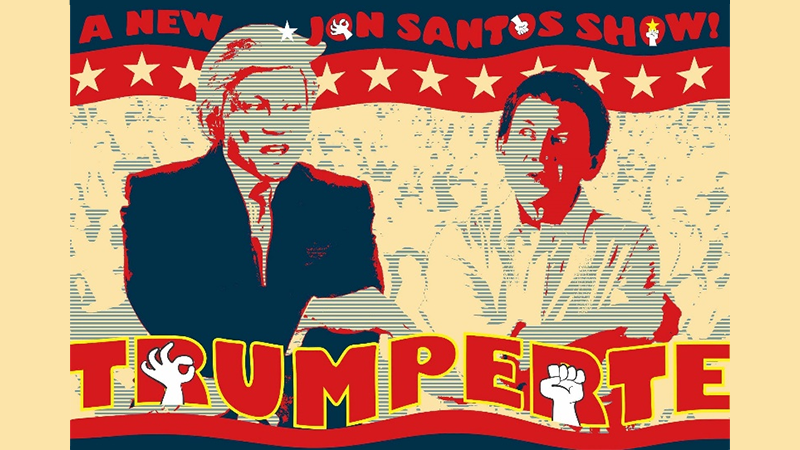 Jon Santos' satirical comedy show, coined from the names of the two world leaders dominating the daily news, returns for another run on February 13. Santos will dish out his impressions of Rodrigo Duterte, Donald Trump, and other political figures. The show was staged several times last year, at Teatrino in Greenhills and recently at the PETA Theater Center. Written by Jon Santos, along with Enrico Santos and Joel Mercado, and with direction by Michael Williams, this year's restaging will be at the Newport Performing Arts Theater in Resorts World Manila.
You can buy tickets here.
5. Coriolano (Tanghalang Pilipino)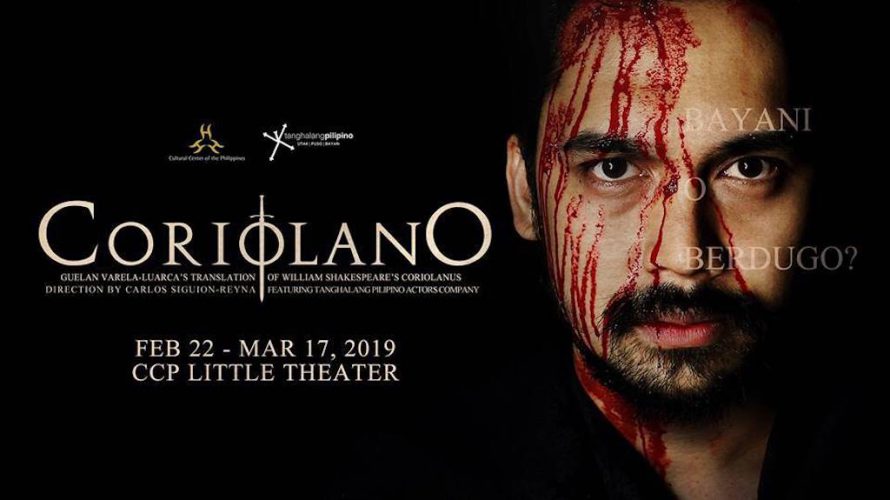 Written by William Shakespeare and translated by Guelan Luarca, Coriolano is one of the rarely staged Shakespeare tragedies. It tells the story of the rise and fall of the legendary Roman soldier Caius Marcius Coriolanus who succeeds in his military exploits but who is eventually deposed as a political leader. The final play for Tanghalang Pilipino's 32nd season features Tanghalang Pilipino Actors Company senior actor Marco Viaña, as well as veteran actors Sherry Lara, Frances Makil Ignacio, and Brian Sy.  Carlos Siguion-Reyna is set to direct. It will run at the CCP Little Theater from February 22 – March 17, 2019.
You can buy tickets here.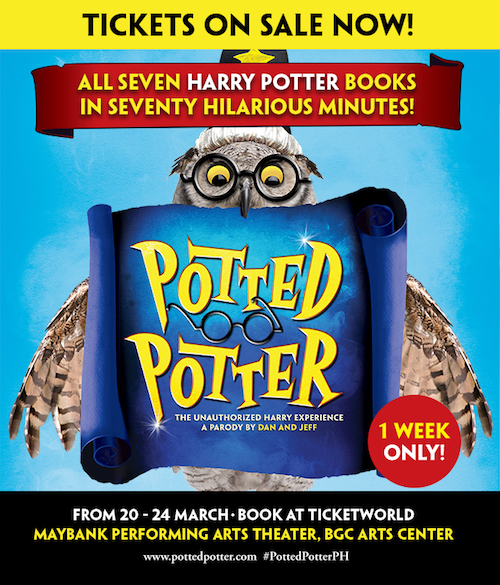 This comedic take on the Harry Potter books started out as a five-minute entertainment for fans waiting for the release of Half-Blood Prince (the sixth book in the series) at a London bookshop. It has since evolved into a full-length stage production, with an Olivier Award nomination and an international tour to boot. The comedy condenses all seven books into seventy minutes of entertainment that Potterheads and the whole family will enjoy. It  features characters from the books, a fire-breathing dragon, brilliant songs, and a real-life Quidditch game.
It's been staged in Manila three times before, in 2012, 2013, and 2014. Now it's back for a limited run from March 20-24 at the Maybank Performing Arts Theater, BGC Arts Center.
You can buy tickets here.
Atlantis Theatrical celebrates its milestone 20th anniversary with a staging of Angels in America: Millenium Approaches, Part One of the groundbreaking and complex two-part Tony Kushner play. Set in 1980s New York, it features the intersecting storylines of a gay man abandoned by his lover after learning he has contracted AIDS, a closeted gay man and his drug-addicted wife, a McCarthyist lawyer who denies having AIDS, and an ex-drag queen who works as a nurse.
Angels in America is the most Tony-nominated play in Broadway history and has won ten Tony Awards including Best Play and Best Revival of a Play. Bobby Garcia will direct Atlantis' production, after first directing it 25 years ago. The cast includes Art Acuña as Roy Cohn, Topper Fabregas as Prior Walter, Angeli Bayani as Harper Pitt, Nelsito Gomez as Louis Ironson, Markki Stroem as Joe Pitt, Cherie Gil as Hannah Pitt, Andoy Ranay as Belize, and Pinky Amador as The Angel. The entire cast will also be playing multiple roles throughout the show.
With set design by Faust Peneyra, lighting design by JonJon Villareal, projection design by GA Fallarme, costume design by Odelon Simpao (with Rajo Laurel as designer for the Angel costume), sound design by Glendfford Malimban, and hair and make up design by Johann dela Fuente, the show will run from March 22- April 7, 2019 at the Carlos P. Romulo Auditorium.
You can buy tickets here.
8. Father's Day (Repertory Philippines)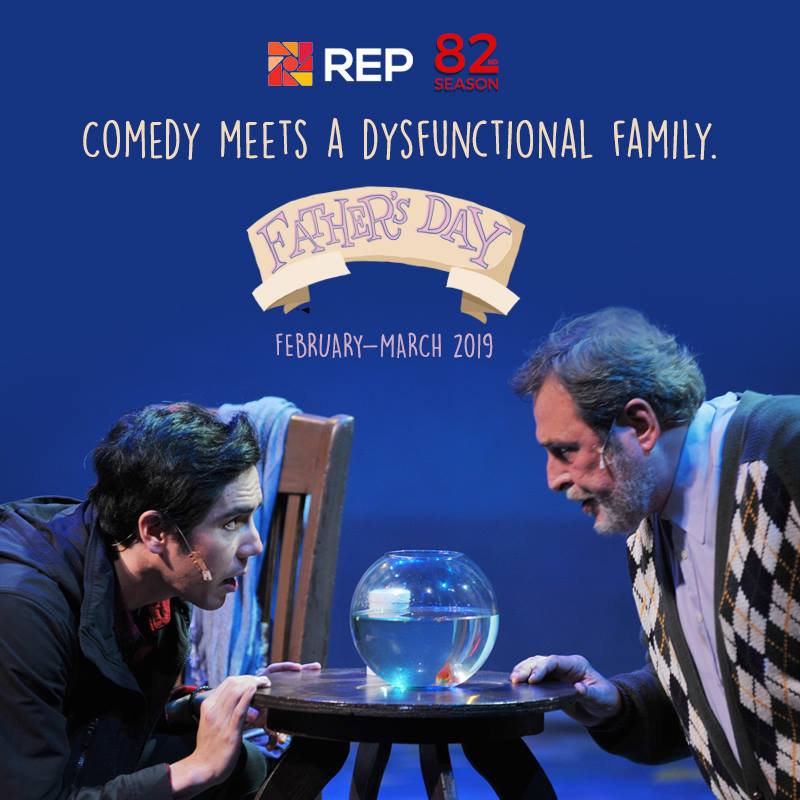 Part of Repertory Philippines' 82nd season, this play written by Eric Chappell is a comedic exploration of the awkward reunion between a divorced father and his estranged son. Baby Barredo returns to direct this production starring Rep veteran Miguel Faustmann and newcomer Andres Borromeo. Joining Faustmann and Borromeo are Liesl Batucan, Becca Coates, and Rachel Coates. Father's Day will run from March 22 to April 14, 2019 at Onstage Theater in Greenbelt, Makati.
You can buy tickets here.
9. The Dresser (Repertory Philippines)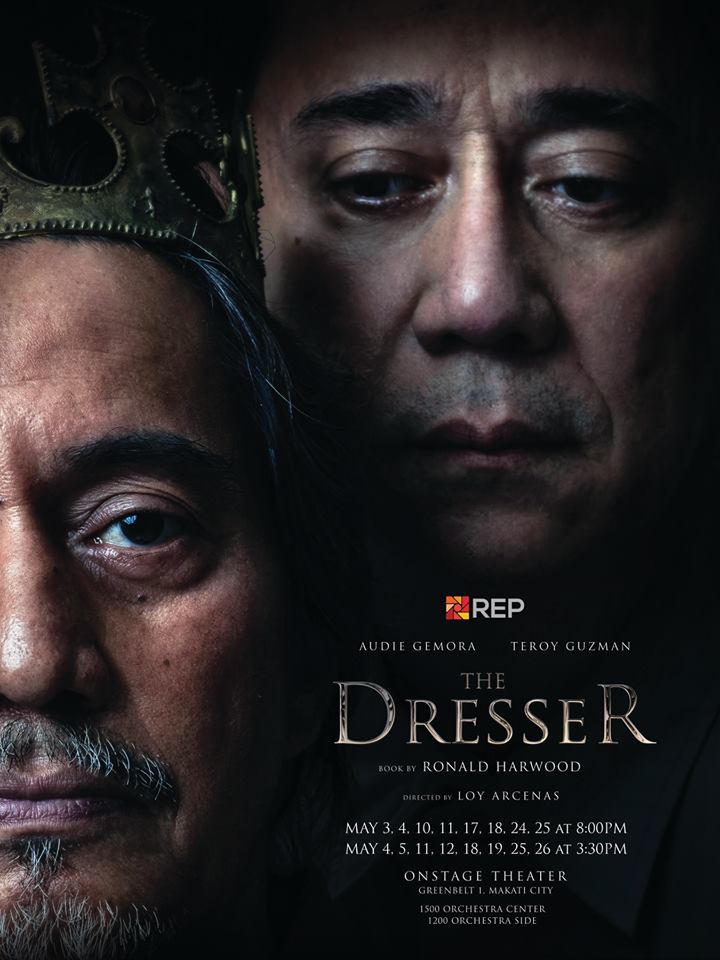 Another Rep offering and their second play of the season is the Ronald Harwood-written British Drama The Dresser. Teroy Guzman plays a brilliant but tormented actor, with Audie Gemora as his loyal dresser. Rounding out the cast are Tami Monsod, Jeremy Domingo, Robbie Guevara, and Justine Narciso. Loy Arcenas, who directed the movie adaptation of the musical Ang Larawan, will make his debut as director for Repertory. The Dresser will run at Onstage Theater in Greenbelt from May 3 to May 26, 2019.
You can buy tickets here.
10. M Butterfly (Frontrow Entertainment and Jhett Tolentino)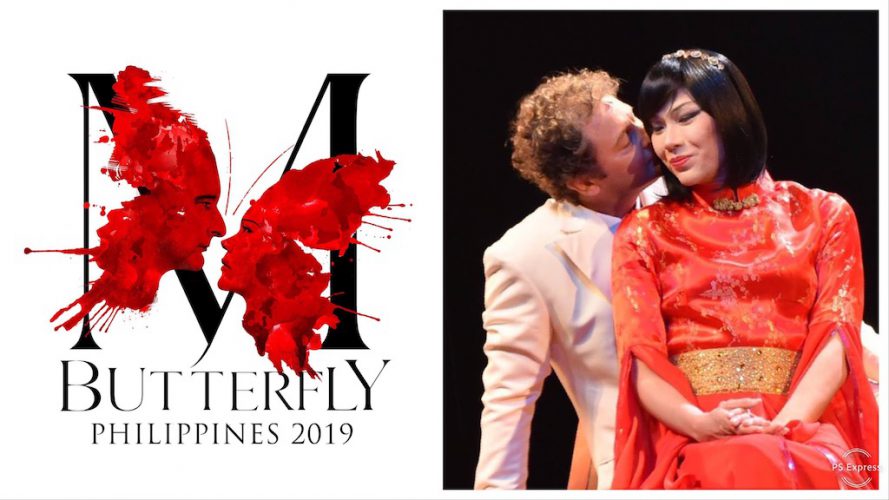 This David Henry Hwang play tells the story of French diplomat Rene Gallimard who falls in love with the beautiful opera singer Song Liling, unaware that the singer is actually a man. It's set to rerun in Manila at the Maybank Performing Arts Theater from May 8-19, with original cast members RS Francisco as Song Liling, Olivier Borten as René Gallimard, Maya Encila as Renee and Pin-up Girl, Lee O'Brian as Marc, Norm McLeod as Manuel Toulon, and Mayen Estanero as Comrade Chin. Jenine Desiderio will join the cast as Helga, along with new members Jasmin Salvo as the Opera Singer, and Sasal Cabalquinto as a kurogo. Aira Jay Igarta alternates with Francisco as Song Liling
The artistic team includes Kanakan-Balintagos (Director), Joed Balsamo (Composer), Eric Pineda (Costume Design), Ohm David (Set Design), Jethro Joaquin (Sound Design), John Batalla (Lights), and Gery Penaso (Make-up Designer for Song Liling).
Frontrow Entertainment and Jhett Tolentino production will also tour the Philippines starting February 14 in Iloilo. The complete schedule is as follows:
February 14-17- Iloilo, SM City Iloilo Cinema 6
February 28- March 5- Dumaguete, Luce Auditorium Siliman University
March 14-17- Cebu, SM City Seaside Centerstage
March 28-31- Davao, SM Lanang Premier Cinema 6
May 8-19- Manila, Maybank Performing Arts Theater
May 30- June 2- Baguio, St. Louis University
Tickets can be purchased at SM Tickets.
An exploration of creative protest, The Kundiman Party revolves around retired singer Maestra Adela Dolores who, with the young, tech-savvy activist Bobby, embarks on a nationalistic yet eccentric crusade. With music by Floy Quintos and direction by Dexter M. Santos, the original staging by the UP Playwrights' Theatre boasted of a cast led by Shamaine Centenera-Buencamino as Adela and Kalil Almonte as Bobby, with powerhouse actors Frances Makil-Ignacio, Stella Cañete-Mendoza, Missy Maramara, Jenny Jamora, Arya Herrera, and Teetin Villanueva. Teroy Guzman took on the critical role of Bobby's estranged father, Senator Juancho Valderama. The returning cast for the PETA staging has yet to be announced.
Originally staged in May 2018, the production will run at the PETA Theater Center on these dates: May 24-26, May 31, June 1-2, 2019.
12. Katsuri (Tanghalang Pilipino)
Katsuri is Bibeth Orteza's Hiligaynon adaptation of the John Steinbeck novella Of Mice and Men.  It's a tragic tale of friendship and lost dreams, and is considered one of Steinbeck's most important works. Tanghalang Pilipino's production is scheduled to run in October 2019. More information on the cast and venue will be available soon.
Comments