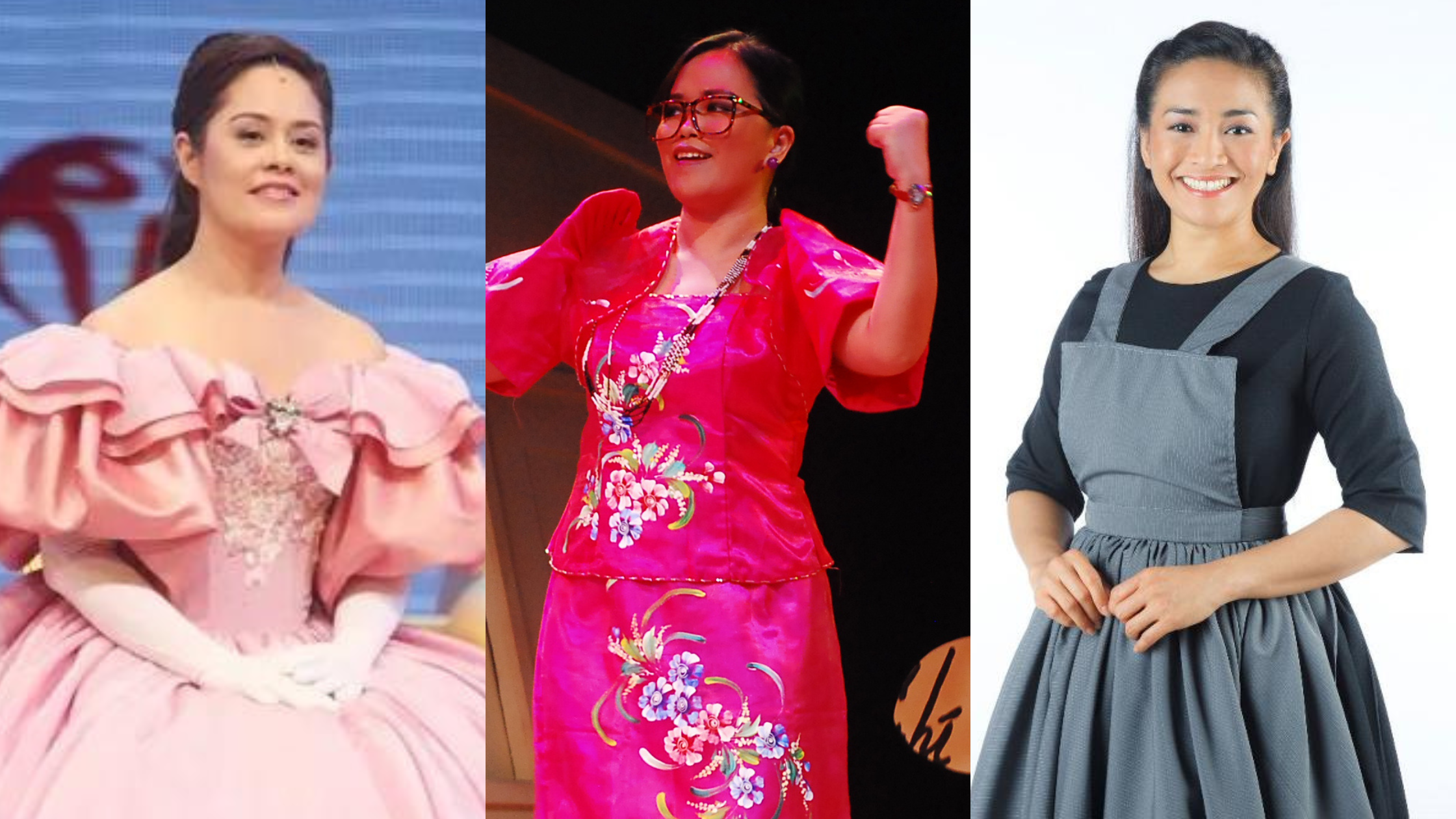 11 Awesome Teachers from Musicals
Established in 1994 by UNESCO, World Teachers Day focuses on appreciating, assessing, and improving the educators of the world. All over the world we pay tribute to the teachers who have shaped the minds and hearts of generations of students and who have made great sacrifices to ensure that children are properly educated. 
The world of musicals has its fair share of teacher characters, some inspiring and others infamous (Trunchbull, anyone?) but many who are undoubtedly memorable. While they are not always the stars of the show, they play pivotal roles in helping the main characters fulfill their dreams and to make the most of their boundless potential. In other cases, these teachers help create a safe and accepting environment for their students to be their truest selves.
Some teachers in musicals have been doing the job for years while others even stumble upon the vocation and realize that it is their true calling. Teachers from musicals teach students of all ages and in different subjects from music, language, history, law, mathematics, spelling, dancing, singing, and others while teaching life lessons that are not bound by text books and or confined to the classrooms. These teachers sometimes even build new families with their students, sharing the happiness all around.
As a theater way of celebrating World Teachers' Day, we have put together a list of selected awesome teacher characters from various musicals. Check it out below:
Miss Honey from
Matilda
This timid and mild young woman from Crunchem Hall finds her courage when she meets a remarkable little girl who is intelligent, brave, and "naughty" in the best possible way. Inspired by Matilda, Miss Honey also grows up and learns to fight for what she wants and what she deserves. In the course of the show, standing up to the tyrannical headmistress, Trunchbull, and reclaiming her birthright. She eventually also adopts Matilda and they build the loving family they were both deprived of for years.
Dewey Finn from
School of Rock
A washed-out wannabe rock star is an unlikely choice for a role model but Dewey somehow brings music back into the life of the kids in Horace Green. What starts out as an elaborate hoax with him masquerading as a teacher to be able to pay his rent becomes the fulfillment of his dreams as he forms a band with a bunch of misfit students. He is able to appreciate and showcase the different musical talents of the students as well as get them to stand up for themselves and finally be seen by their own parents.
Mrs. Wilkinson from
Billy Elliot the Musical
In a county in the North East of England during the height of the coal miners' strike of 1984 and 1985, this ballet teacher inspires the titular character to tap into his talent for dance. Mrs. Wilkinson found fulfillment in dancing and when she notices that young Billy would like to try ballet, in spite of the heteronormativity in their society and his family's overly macho ideals, the teacher trains Billy so that he can have a shot at the Royal Ballet School in London. Billy eventually wins over the rest of his community of gruff miners and becomes the pride of his town and the culmination of Mrs. Wilkinson's efforts.
Ms. Tangolang from
Batang Rizal
The inimitable Ms. Tangolang leads her students in their celebration of Filipino language, culture, and history. She gives them tough tests on the life of Jose Rizal and encourages them to put on creative presentations to showcase their history. So devoted is she to the education of her students that when the vindictive mayor threatens to close down the school because of a missing statue, Ms. Tangolang does not hesitate to offer her own life savings just to keep the school running. In a play that explores the true meaning of heroism and service to the nation, Ms. Tangolang is among the heroes who should be celebrated.
Beulah from
Come from Away
Photo from Come From Away on Facebook
When the small town of Gander is overwhelmed by the influx of stranded passengers of planes redirected because of the World Trade Center attacks, everyone in town chips in to help. Among them is Beulah, a teacher who needs to dig into her reserves of patience and compassion in order to help the lost and weary travelers. Beulah's warmth and hospitality helps bring comfort to many of the anxious strangers including Hannah who struggles to get in touch with her son who is a firefighter.
Anna Leonowens from
The King and I
This English school teacher journeys to Siam to teach the many children of the King and she has to contend with adapting to a very different culture and living far away from the life she had been accustomed to. But she is a teacher through and through and develops a close relationship with her young pupils as she shares her knowledge with them. She also ends up teaching a thing or two to the king himself, specifically how to dance in the romantic, British way.
Maria von Trapp from
The Sound of Music
This feisty young woman was a problem to the nuns in the convent so ends up as a governess for the many children of a stern captain. But she charms them with her wit and humor and teaches them how to sing and find joy again after their rigid upbringing with their military father. She also manages to warm the heart of the captain himself and soon becomes a part of the family.
Mary Poppins from
Mary Poppins
The incomparable, magical governess arrives at the doorstep of the Banks household when they are most in need. She teaches the children a balance of responsibility and fun, some creative vocabulary (Supercali….you know the drill), and how to see wonder and compassion in everyday occurrences. She also manages to make their stern father learn to be happy again (seeing a bit of a pattern yet?) and once the family learns their lessons, she makes her exit, off to impart life lessons to other children who need her.
Kate Monster from
Avenue Q
Photo from Avenue Q on Facebook
Kate is a Kindergarten teacher whose dream is to set up a "Monstersori" school for young "people of fur," creating a safe and inclusive environment for children like her. She is optimistic and determined to succeed, unwilling to let the cynicism of the people around her ruin her dream. She works hard and never loses hope so she is eventually able to open her school, with the help of her friends.
Emmett Forest from
Legally Blonde the Musical
Though not technically a professor, Emmett does play the role of a mentor and teacher to the brilliant Elle Woods as she navigates the murky waters of Harvard Law School. He is the first person to have faith in her intellectual abilities and pushes her to study harder to prove everyone else wrong. He helps her overcome her romantic roadblocks and also stands by her through various trials (pun intended), including getting an internship at a prestigious law firm. He proudly supports her success.
Principal Hawkins from
The Prom
Principal Hawkins just wants to foster an environment where all the students feel safe enough to be their true selves. He is open and accepting of his LGBTQIA students and even defies the ultra conservative PTA when they refuse to allow Emma Nolan to attend the prom with a female date. He is the kind of teacher all students ought to have in their lives, as an extension of their family, and a representative of a society that will welcome all kinds of people. And he's a huge theater nerd, so what's not to love? 
Comments